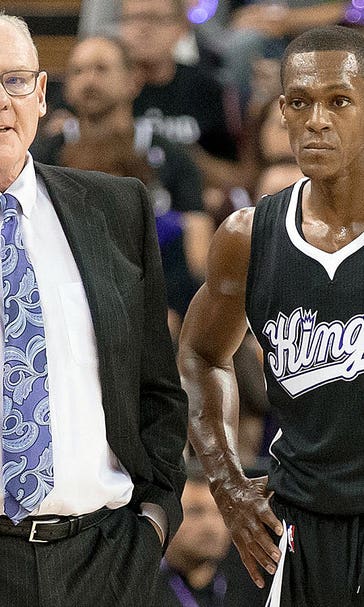 George Karl discusses his 'verbal wrestling matches' with Rajon Rondo
December 21, 2015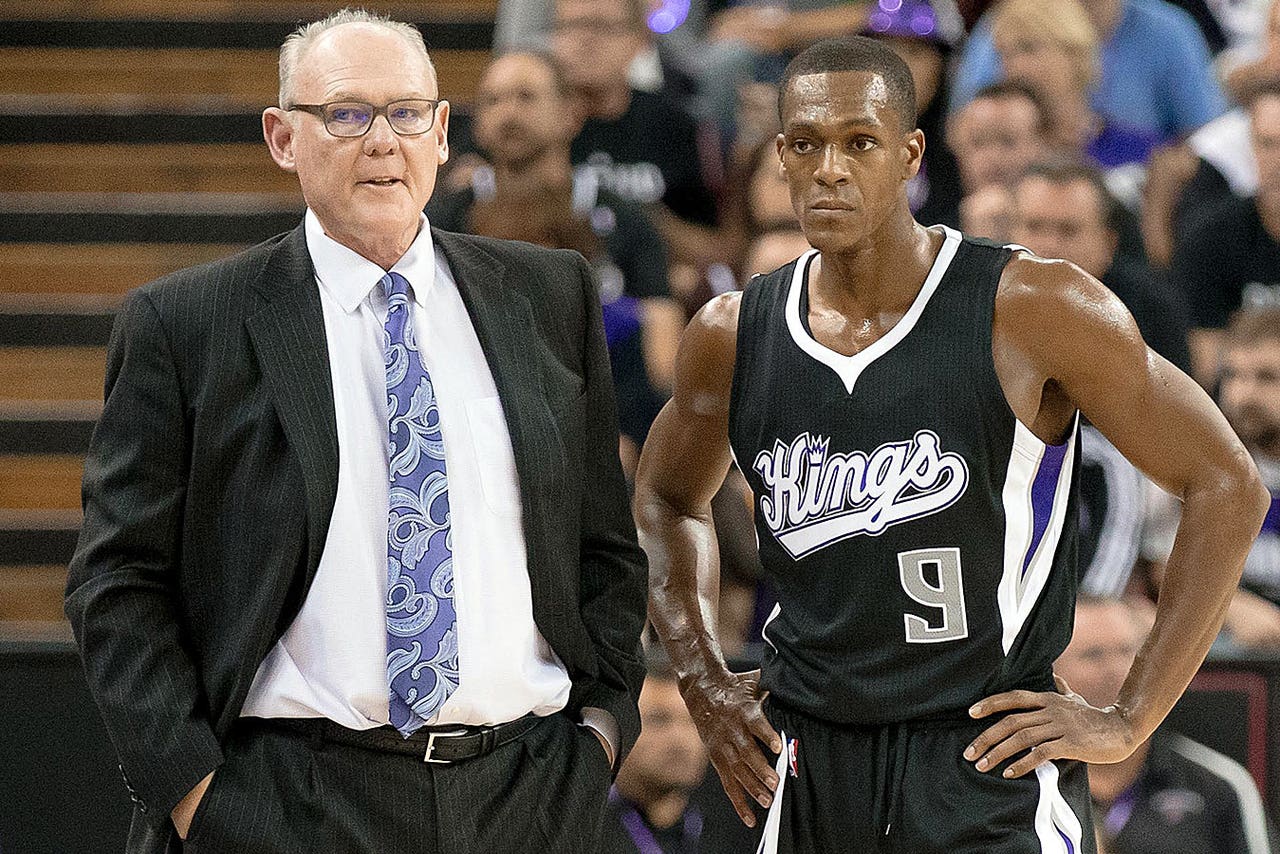 Rajon Rondo has not shied away from headlines -- especially during this season, his first with head coach George Karl and the Kings.
Sacramento's head coach, however, says he really appreciates his new point guard. According to a recent report from the Sacramento Bee, Karl believes Rondo is the "motor" that makes his team operate. Karl says he talks with Rondo about everything from the shot clock to different offensive schemes.  
"I think he enjoys my philosophies a little bit," said Karl, in the report. "Not 100 percent in agreement, but I've always had wrestling matches with most of my point guards -- and this is not a bad wrestling match -- but we do have our wrestling match going on."
---
---