National Basketball Association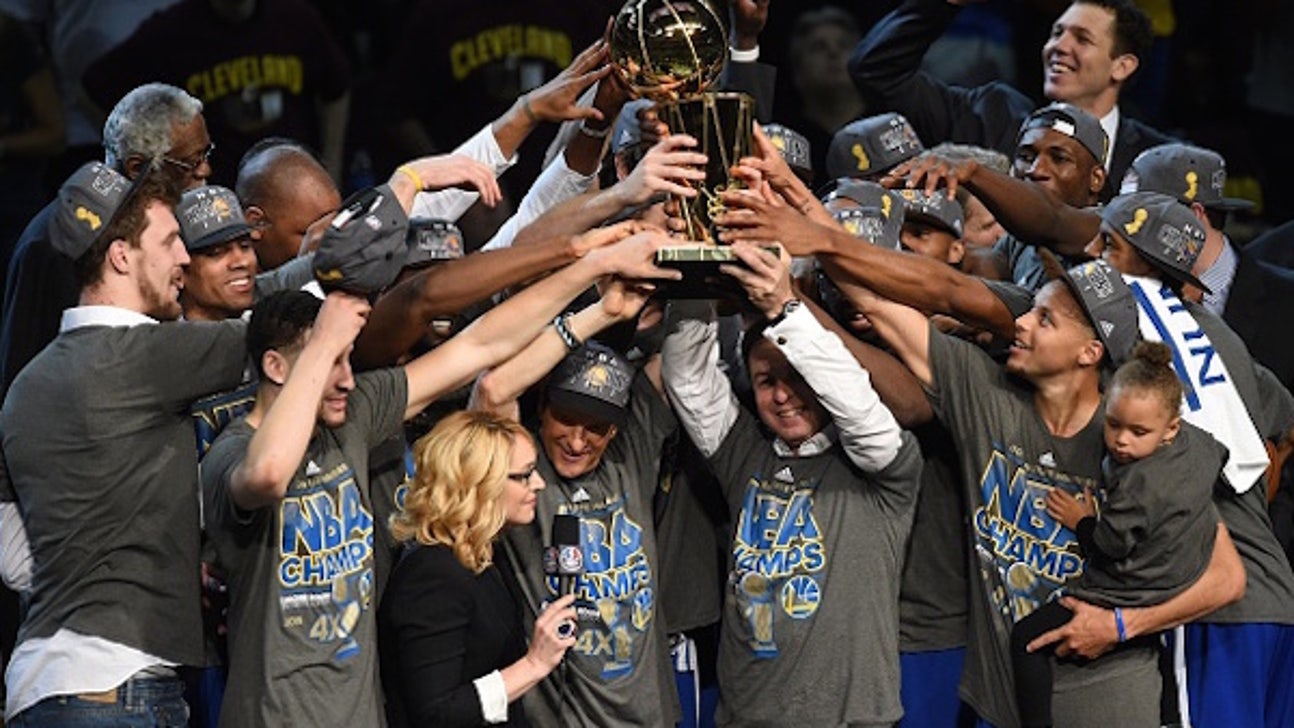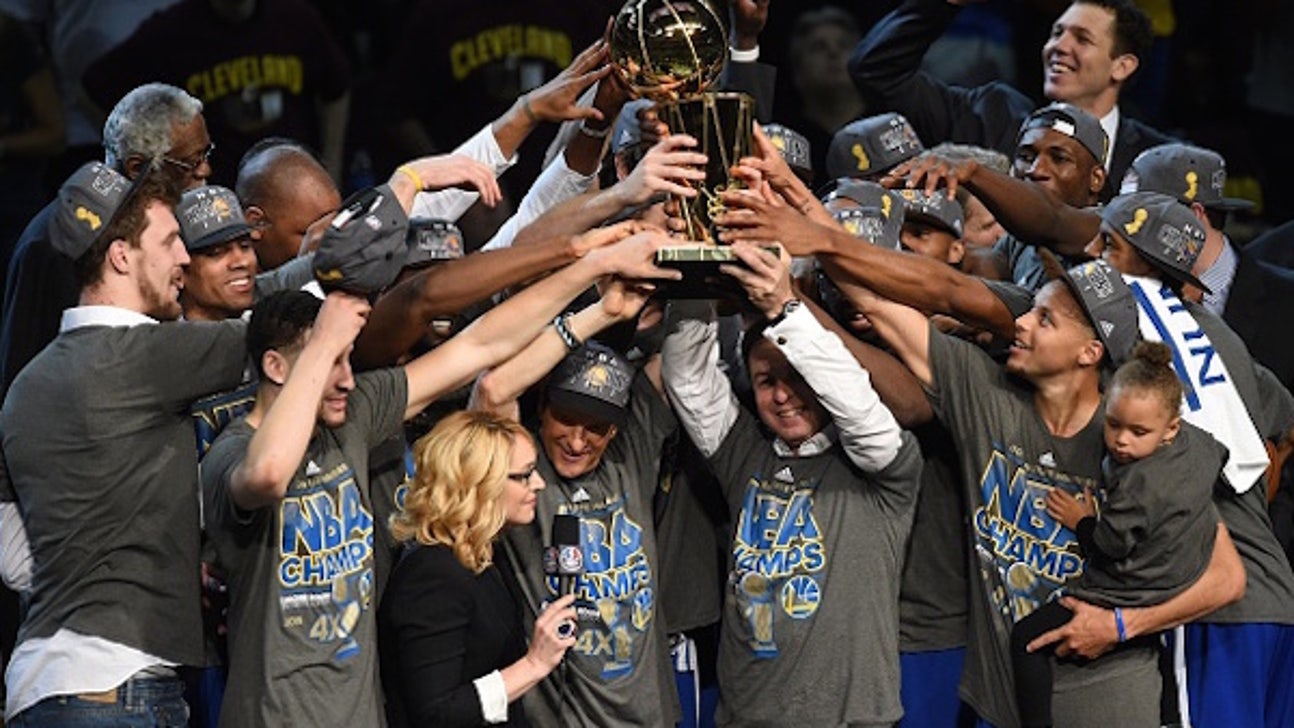 National Basketball Association
Five things that must happen for the Warriors this offseason
Published
Jun. 18, 2015 12:34 p.m. ET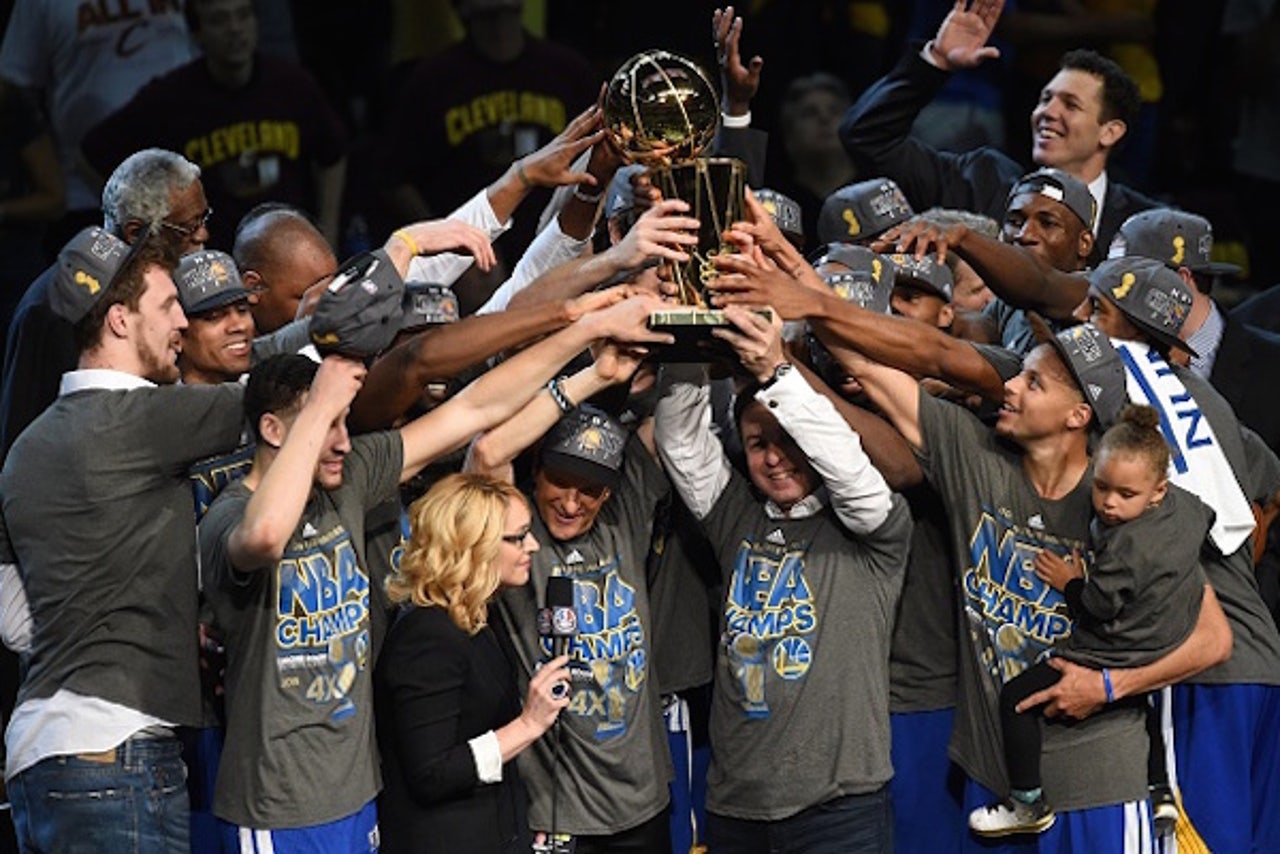 By Vincent Frank
Now that the Golden State Warriors are officially NBA champions, there are only a few days for the team to actually celebrate the amazing feat. The draft will take place next week with free agency coming up not too far behind. Unlike any other sport, the turnaround from the playoffs to the nuts and bolts of the offseason is incredibly short in the NBA.
This amazing accomplishment aside, the Warriors now need to get down to brass tacks if they plan on defending that title. General manager Bob Myers and company have some work to do here.
As we did with the Cleveland Cavaliers earlier this week, let's take a look at five things that must happen for the Warriors this offseason.
1. Re-Sign Draymond Green
Green may not have the look of a max player, but that's what the market will be for him as a restricted free agent. And while the Warriors have a history of overpaying mediocre players, this is a different situation with a new regime in Oakland. There can't be any internal thought of letting Green walk on the open market. What he did for the champs this past season was nothing short of extraordinary.
The former second-round pick became only the second player in the NBA over the past 30 years to average over 13 points, 10 boards and five assists in a playoff run that culminated in his team winning the title. The other was Tim Duncan back in 2003. While in no way comparable to the great San Antonio Spurs big man, Green's all-around game changed the outcome of games throughout the year. That was only magnified by his triple-double performance in the Warriors championship-clinching Game 6 win over the Cleveland Cavaliers on Tuesday night.
2. Add Another Guard in the NBA Draft
Shaun Livingston and Leandro Barbosa played extremely well off the bench this season. In fact, it could be said that the Warriors wouldn't have won the title without them in the rotation. Though, it must be noted that neither player has a long-term future with the team. It would be wise for the Warriors, picking at 30th overall in next week's draft, to add an outside presence to back up Stephen Curry or Klay Thompson down the road.
Delon Wright (Utah), Andrew Harrison (Kentucky) and Rashad Vaughn (UNLV) come to mind here. Each would provide the Warriors with yet another outside presence off the bench. As it relates to Vaughn, he could even slide over to small forward in a pinch.
Over the past few years, championship teams haven't usually found themselves in position to pick in the first round. While Golden State doesn't necessarily need to get an immediate producer here, it could use a long-term bench option.
3. Find Value for David Lee on Trade Market
Expiring contracts are not necessarily as valuable as they were in previous seasons, especially with the new buyout options teams have. That could change this summer, especially with an increase expected in the salary cap and a huge free agent market set to develop in the summer of 2016. If so, Lee's value as both a player and an expiring contract could be of use to the Warriors.
It's also important to note that recent reports suggest that the Warriors are going to work with Lee to find the best possible situation for him in a trade. In short, the two sides are planning a divorce in relatively short order.
The Warriors could potentially look to gain some salary cap relief by trading Lee. This would likely cost the team its first-round pick as a carrot, but it would enable the champs to feel more comfortable throwing a long-term deal Draymond Green's way. If that's the case, there won't be a shortage of interest in the big man, even at Lee's hefty $15.5 million price tag.
Another option would be to trade Lee to a team willing to move an overpriced veteran or two for him. This is where a team like the Milwaukee Bucks come into play. They could definitely use a strong offensive presence to go with Jabari Parker and Giannis Antetokounmpo in the front-court. They also have a carrot to dangle the Warriors' way in the much-maligned O.J. Mayo, who is set to earn $8 million in 2015-16.
Either way, Golden State needs to rid itself of Lee's contract. The Warriors also owe it to the big man to put him in a situation where he will be much more than a deep bench option. There's still a lot more the former All-Star can contribute to a team.
4. Sign Harrison Barnes to Contract Extension
This gets a bit tricky. Barnes is coming off a 2014-15 campaign that saw him break out big time. Inserted into the lineup by new head coach Steve Kerr, this former lottery pick finally found his way after struggling during his first two seasons with the Warriors. He shot a career-high 48 percent from the field, including 41 percent from three-point range. The 23-year-old forward also averaged 10.1 points and 5.5 rebounds per game. These might not seem like awe-inspiring numbers, but Barnes' overall performance was outstanding. He meshed in well with a deep unit, taking on the role of an athletic type that brought energy on both ends of the court. In the grand scheme of things, that was absolutely huge for the Warriors.
At just 23, there is a lot of room for Barnes to grow. It's also not a coincidence that he took this step after working with the great Jerry West last summer. Continued improvement from the North Carolina product would be absolutely huge for the Warriors moving forward. And in reality, there's no real reason to believe that's not going to happen.
Green is the priority this summer, but the Warriors must open the line of communication with Barnes, who will be a restricted free agent following the 2015-16 season. Signing Barnes to a team-friendly extension while taking into account his expected progression would be mutually beneficial here. There's just no real set market for a player of Barnes ilk.
5. Reward Stephen Curry with Long-Term Extension
Speaking of getting a bit tricky, Curry is one of the most underpaid players in the Association. In fact, he was the sixth highest-paid member of the Warriors this past season. With two years remaining on a four-year, $44 million contract he signed back in 2012, the Warriors need to think about a max extension here. The problem with that, especially with Curry coming off an MVP performance, is that he's likely going to want to wait until next summer when new television revenue increases max deals to sign an extension.
More from Sportsnaut:
---
---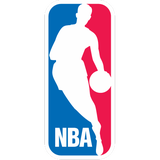 Get more from National Basketball Association
Follow your favorites to get information about games, news and more
---