National Basketball Association
National Basketball Association
Durant says he's reached five-year extension with Thunder
Published
Jul. 7, 2010 1:00 a.m. ET

Kevin Durant didn't go for a spectacle in announcing where he'll be for the next five years.
Instead, Durant simply posted an update on his Twitter page Wednesday, saying he'd agreed to a five-year contract extension with the Oklahoma City Thunder. Durant can't sign the deal until Thursday and team spokesman Brian Facchini said he could not confirm the deal under NBA rules.
"Exstension for 5 more years wit the thunder....God Is Great, me and my family came a long way...I love yall man forreal, this a blessing!" Durant tweeted.
"It's done," Durant told FOXSports.com on Wednesday. "I'm ecstatic to be staying with the organization."
Another Twitter post followed from Durant, presumably about the contract: "First time i cried n a while ... RIp Chucky, we doin wat we dreamed about..i swear i love all my bros!! yessir!!!
"Chucky" is one of Durant's former coaches, Charles Craig, who was shot to death in Maryland in 2005.
The reigning NBA scoring leader is signed with the Thunder through next season under his original rookie contract, which would pay him about $5 million next year. Oklahoma City, which is well under the salary cap, could offer Durant more than two times that much, depending on where the cap is set for next season.
Durant's spokeswoman, Mary Ford, said he will receive the maximum deal possible, $85 million over five years. She said the contract has no opt-out clause after the fourth year.
"Kevin wanted a five-year commitment," Ford said.
Durant said last month he wanted to stay in Oklahoma City, one of the NBA's smallest markets. Ford said the long-term deal should put to rest any concerns about Durant's loyalty to the Thunder and Oklahoma City.
"He is obviously committed," Ford said. "The small-market talk has never meant anything to Kevin. That kind of stuff is not important to him. What is important is his team, his teammates, growing, getting better and hopefully bringing a championship to Oklahoma City. He's been very consistent on his feelings. Small markets don't mean much to him. This is proof that things still happen for individuals in those markets."
Ford said the contract negotiations between Durant and the Thunder went "really smoothly."
Durant was the No. 2 overall pick in the 2007 draft and won the Rookie of the Year award. Last season, he was selected as an All-Star for the first time and averaged 30.1 points to become the youngest player to lead the league in scoring.
He led the Thunder to a 50-32 record - a 27-win improvement over the previous season - and the first round of the NBA playoffs. Oklahoma City fell to the eventual NBA champion Los Angeles Lakers in six games.
The Associated Press contributed to this report.
---
---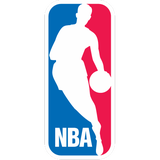 Get more from National Basketball Association
Follow your favorites to get information about games, news and more
---