National Basketball Association
National Basketball Association
Commish: 'The Decision' right for NBA
Published
Jan. 6, 2011 12:00 a.m. ET

History might disagree with the sports pundits, including yours truly, currently crucifying LeBron James for "The Decision." History — sooner than we think — might relegate James' rude exit from Cleveland to an afterthought and instead focus on the NBA renaissance The Decision sparked.
That's where my 30-minute discussion with NBA commissioner David Stern began Thursday morning. A little more than 48 hours before the start of the NFL playoffs, I strangely found myself engrossed in a highly entertaining conversation with LeBron's boss, the unintended and reluctantly grateful beneficiary of "The Decision."
The commish and I talked LeBron, tatts, contraction, technical fouls and whether I would be eating room service in my Philly hotel room while we chatted on the phone. I had a cheesesteak after our conversation concluded!
Jason Whitlock: It appears to me that while "The Decision" might have hurt LeBron James' individual brand, overall it has had a positive impact on the NBA. Interest seems to be up. Would you agree?
David Stern: It would be naive to say that having that many people tune into what historically has been a non-event, in terms of media, didn't raise interest in some aspects of the league. That's a convoluted sentence. I'll try it again. I think when you have so many people tune into an event — some of whom have never watched a game before — it does raise the interest of a certain number of people to tune into the games.
JW: "The Decision" has focused fan and media attention on what is transpiring on the court rather than the celebrity-lifestyle aspects of the players.
DS: What causes the conversation to focus on the court and then to get people to realizing how good the play is and how many stars and great players there are, is it takes the grouping of Bosh, Wade and James and everyone just goes, "OK, this is really the end of the competitive world as we know it. Just mail the trophy." And then upon sober reflection, people realize that Garnett, Pierce and Allen and, indeed, Gasol, Bryant and Bynum or Bird, McHale, Parish, Magic, Worthy ... There's always been great players on championship teams. So it got people to talking about how good the play and the level of play is. And it shocked people when Miami, when it was clear after the first couple of weeks, that Miami was unlikely to win 72 games.
JW: Does this mean you will send LeBron a thank-you note?
DS: I'm not sure that would make me very popular, either, amongst some of my constituents. But I have said that I think LeBron emphasized the right for which his union negotiated intensely. And leaving aside whether he had it to do over again he might choose a little bit different way, I think that, on balance, it increased attention for the league. And by the way — I don't have the numbers with me because I'm in the car — we're up a substantial percentage in viewing on both TNT and ESPN and we're doing very well on NBA TV games, as well. Even if you strip out the Heat and the Lakers, we're still up well into double digits. I can't define the exact reasons for that. I think more people absorb a little more TV, and sports are a very potent attractor of viewers.
JW: What did you think of LeBron suggesting the league would be improved by contracting a couple of teams and grouping more stars together?
DS: As soon as I saw that commentary, I said, "This young man is going to wish he hadn't raised the subject," and I felt badly for him.
I actually agree with those who argue as a competitive-talent matter our current number is fine. And I distinguish that from an economic matter, if you get my drift. To me, I'm acutely and positively aware that with 85 or so players that have come from outside the United States — and more on the way, no doubt — that we basically have eight more rosters of teams than we had when the league was at 24. (The addition of foreign players) enormously enriched our game. You and I could go down the list and talk about Yao, Nowitzki and Parker and Ginobili and fill in the blank. ... We're out there, and we're doing great. When I was at the Olympics in Beijing in 2008, the three teams on the medal stand had 36 players and 26 of them were NBA-experienced players — eight on Spain and six on Argentina. Given the embrace the world has given basketball ... there will not be a problem.
The issue where contraction has been raised in the past and might be raised again is when you watch teams struggle in the economic sense and they are partners of and they're included in what I would call shared revenues, where in a couple of years we will have developed in the near future, where between licensing revenues, network television revenues and revenue sharing, where certain teams at the bottom end were getting $50 million a year from their partners from the group effort whether or not they sell a piece of merchandise or whether or not they appear on network television, then the issue gets raised among owners would it be economically sound for us to consider contraction. That's a subject that will be fully aired after the season is over.
JW: Does LeBron understand his power, influence, position in the league and why his words are important and closely scrutinized?
DS: I think that LeBron is growing into his influence and potential power. I think he is working hard to be a good ambassador for himself and the game.
JW: Do you have a close relationship with LeBron? Do you guys talk?
DS: We have dialogue either directly or through representatives. We have a good relationship.
JW: LeBron is being booed in arenas across the league. Is it good for the league that its best player is a villain?
DS: (Long sigh) I don't like it. I think that it's theater. I don't think he's really viewed as a villain. I think people love to either love or boo the Yankees. You either loved or booed Kobe and the Lakers. People used to love or hate the old Celtics. I think it will morph into the Heat being one of our really elite teams. And people boo the elite teams when they come into town to beat up on the hometown team.
JW: Can you clarify that answer?
DS: I don't mind it if he's booed in the context of the dominant team he's playing for. I think that I'm not sure people know exactly what they're booing. Are they booing because he left Cleveland? Certainly they're doing that in Cleveland. Are they booing him because it took 18 minutes for "The Decision" to say where he was going? Yeah, probably. Are they booing him because he's part of a team that people think is too strong for their home team to compete with? Probably more so. And that will fade, and then they'll boo him because he's a member of the high-performing Miami Heat.
JW: Moving away from LeBron and onto labor issues, NFL owners and the NFL players union seem to have more of a partnership than NBA owners and players. NFL players and owners, particularly when Gene Upshaw represented the union, worked to grow the entire league and then divide revenue. Does the NBA need that kind of cooperation?
DS: I would say we do it (already), but we do it more quietly. We have a very good relationship between the owners historically and the union, which is interrupted by collective bargaining when we start swinging our verbal jabs. Since the last collective-bargaining agreement, the union agreed players would not have the choice in participating in certain extra events at All-Star Weekend because they realized it was important. We've played an enormous number of games, probably played 100 games (including exhibitions since 1988), in cities outside the United States. Our players have played in Italy, Spain, Germany, China, Taiwan and France and England and Turkey. They've participated in the Olympics and the World Championships. They make appearances of a great number in their communities. We don't trumpet that, but nevertheless there's been great cooperation.
JW: Early in the season, the refs seemed too quick to give players a technical foul for showing emotion after a questionable foul call. Now it seems more fair. Did you intervene?
DS: You have to look at it carefully. Players are using more restraint, so it enables the refs to be more restrained. It isn't that they're not punishing the conduct. The conduct has changed. And we've also gone through every time there's one of these foul calls, we say to the refs, "These are all fine and this one we think you were quick on the trigger." That's all. We have to train both sets of people. And, by and large, that's happening. I think our fans, who may not appreciate the technical fouls, appreciate the results. The result is these great, great basketball players get to go out there and play basketball rather than spend their time complaining. That's a place where, if I have any regrets, I wish I had done something like this sooner.
JW: Do the refs have too much power now?
DS: It's interesting. Do our refs have more power than the college refs, the high school refs? Suddenly players are taught to respect the game. ... They (players) get to the pros and they get a tech for erupting and now we're stifling the emotion they supposedly were allowed to express in high school and college? I don't think so.
JW: Final question, and it's a curveball. It's my pet issue — tattoos. If they were good for television, every sitcom or drama would employ heavily tatted actresses and actors. Tatts are an eyesore, especially in the era of HDTV. Have the players gone too far with the tatts?
DS: I guess what I would say to you, as diplomatically as I can, is when somebody invents a painless way to remove tattoos, there is going to be a lineup of our players saying, "Thank heavens! What was I thinking when I did this to myself?" And then I step back and say be careful because it depends upon your (perspective). It used to be afros and earrings and a whole lot of other things that were just expressions were viewed as something that was not desirable. And we stood back and said, "Come on, let's relax." So you and your anti-tattoo thing, I say, relax, this too shall pass.
---
---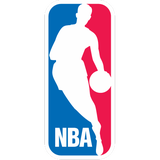 Get more from National Basketball Association
Follow your favorites to get information about games, news and more
---