National Basketball Association
National Basketball Association
Bulls 88, Mavericks 83
Published
Nov. 20, 2010 6:35 a.m. ET

Taj Gibson responded to his coach's challenge with a dominant rebounding effort.
Gibson had 17 points and a career-high 18 rebounds before fouling out with under a minute to play, Derrick Rose scored 22 points, and the Chicago Bulls rallied from a 12-point, third-quarter deficit to beat the Dallas Mavericks 88-83 on Friday night.
At a team meeting on Thursday, Bulls coach Tom Thibodeau made it clear he wanted a more aggressive approach from Gibson.
''Coach knows I've been working on my jumper, but he said don't rely on jump shots,'' Gibson said. ''Attack the glass and hit the boards. I've struggled the last two games so he challenged me.''
Rose went 8 for 17 from the field and handed out six assists as the Bulls won for the fifth time in their last six games.
Rose joined Gibson in attack mode even after sustaining a cut on his nose in the final minute of the third quarter when he was fouled by Dirk Nowitzki. Rose remained in the game after getting treatment from a team trainer, scoring eight fourth-quarter points.
''The thing about Derrick is he drives the ball extra hard,'' Thibodeau said.
Joakim Noah contributed 10 points and 17 rebounds, and Kyle Korver had 14 points to help the Bulls end a five-game skid in Dallas.
The Bulls held a 59-34 rebounding edge - 20-9 on the offensive glass for a 25-8 advantage in second-chance points - and outscored the Mavericks in the paint, 42-26.
''I can't go through the motions,'' Noah said. ''I've got to keep going after the ball. We fought hard even when we were behind. We're not a team that gives up.''
Nowitzki scored a season-high 36 points for the Mavericks, but Caron Butler was their only other double-figure scorer with 12.
''There are going to be nights when Dirk has a huge game,'' Dallas coach Rick Carlisle said. ''He's that great a player. But 20 offensive rebounds and 25 second-chance points is just tempting fate too much, simple as that.''
Korver's corner jumper with 1:59 left put the Bulls ahead to stay at 81-79, and the lead grew to six when Rose made one of two free throws for an 86-80 advantage with 10.1 seconds remaining.
Jason Terry's 3-pointer with 6.9 seconds left got Dallas within 86-83, but Korver hit two foul shots with 6.0 to play to ice the victory.
After trailing by as many as 11 in the first half, Dallas opened the third quarter with a 20-4 run that included six straight points from Butler and two 3-pointers from Nowitzki to go up 55-43 with 5:07 left.
But Chicago closed with a 13-4 spurt over the final 4:26 of the period to narrow the deficit to 59-56 entering the final quarter.
Dallas started the night No. 1 in the league in field goal defense, limiting opponents to 42.9 percent shooting. Chicago entered the game 10th in the league in the same category, with opponents hitting 44.6 of their attempts from the floor.
Chicago's defense got the job done early, with Dallas going 5 for 17 from the field in the first quarter while the Bulls were building a 19-13 lead.
The Mavericks matched their worst-scoring quarter of the season, with Nowitzki notching 10 of the 13 points. Dallas was outscored in the paint, 12-0, and outrebounded in the first half, 28-18.
Chicago got 10 points from Rose and was in front at halftime, 39-35, holding the Mavs to a season low for points in any half. Nowitzki's 16 points and Shawn Marion's eight kept Dallas close.
Notes: F Carlos Boozer is about two weeks away from making his Bulls debut as he continues his recovery from a broken right hand. Boozer is running and shooting, and is expected to begin practicing next week. ... The Mavericks left right after the game for Atlanta, where they play the Hawks on Saturday night. ... The Bulls are off until Tuesday night when they resume their trip against the Lakers.
---
---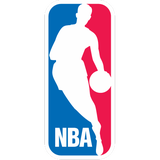 Get more from National Basketball Association
Follow your favorites to get information about games, news and more
---