National Basketball Association
National Basketball Association
Anthony Davis returns with 31 points to lead Pelicans over Jazz
Published
Dec. 16, 2014 10:46 p.m. ET

Anthony Davis and Tyreke Evans needed only eight dominant minutes to undo more than three quarters of superb basketball by the hapless Utah Jazz.
Returning from a chest injury, Davis scored nine of his 31 points in the fourth quarter, when the New Orleans Pelicans overcame a 14-point deficit for a 119-111 victory on Tuesday night.
"The only thing that matters is that we won," Davis said. "We just stayed with it."
Davis, who sat out most of Friday night's victory over Cleveland and all of Sunday night's overtime loss to Golden State, played with a protective vest that did not appear to inhibit him.
"It didn't change the way I played," said Davis who came in averaging 24.3 points, 10.2 rebounds and 2.7 blocks. "I wasn't really thinking about it. I didn't really feel it either."
Davis had nine rebounds and three blocks, with all three rejections coming in the pivotal final four minutes.
"I knew it was tight and they were getting a lot of offensive rebounds and finishing around the basket, so I just wanted to make sure I protected the rim," Davis said. "Knowing that we had the momentum, I didn't want to let them get an easy bucket."
Ryan Anderson hit six 3-pointers and finished with 28 points for New Orleans, which shot 59.5 percent (47 of 79). Evans added 19 points, scoring nine during the Pelicans' 41-point fourth quarter.
Evans said the Pelicans "locked in" during the final period, not wanting to squander a home game against a struggling opponent before starting a stretch of a dozen games against mostly playoff contenders.
"We know that we definitely needed that game, so we dug down deep in the fourth," Evans said.
Enes Kanter scored 29 points for Utah, which has lost three straight and 12 of 13. Gordon Hayward scored 17 for the Jazz, which fell despite shooting 50 percent and scoring 68 points in the paint.
"There are so many good things about the way we played," Jazz coach Quin Snyder said. "We really executed on both ends and then (New Orleans) turned it up and a couple of players, on their end, made some great plays."
The Pelicans went ahead for good on consecutive transition layups by Evans, the first coming between three Jazz defenders who had sprinted back to try to stop him. Davis helped set up the second layup with his block from behind of Kanter's attempted put-back.
That gave New Orleans a 105-104 lead with 3:17 left.
Soon after, Davis gave the Pelicans a five-point lead when he converted Evans' driving pass into a layup as he was fouled. Davis capped his night with a reverse dunk in the final minute that sent the crowd into a frenzy.
Trey Burke had 16 points for Utah, but scored only once after starting 5 of 5 for 14 points in the first quarter. Alec Burks also scored 16 for the Jazz
Kanter had 10 points in the third quarter, when Utah scored 33 and led by as much as 11 when Dante Exum soared into the paint to grab an offensive rebound and in one motion tossed in a short floater at the horn to make it 89-78.
The Jazz led 92-78 on Trevor Booker's dunk early in the fourth quarter before New Orleans went on an 18-7 run capped by consecutive 3s from Anderson and Austin Rivers, who had 12 points.
TIP-INS
Jazz: Utah played a second-straight game without front-court starter Derrick Favors, who was questionable with a sprained right ankle. Rudy Gobert started at center in his place. ... The Jazz fell to 3-2 when shooting 50 percent or better.
Pelicans: New Orleans turned the ball over nine times in the first quarter. The Pelicans have had nine or fewer turnovers in five games this season. ... New Orleans' 68 points allowed in the paint was a season-high.
PHILOSOPHICAL DIFFERENCES
Pelicans coach Monty Williams said he didn't understand why the Golden State Warriors sent video to the league of Harrison Barnes and Draymond Green getting hit in the face by the elbow of Pelicans reserve Dante Cunningham on Sunday night. Williams said the contact looked inadvertent to him.
"If I have a problem with another team I go talk to the coach. That's how I operate," Williams said. "I don't like playing that game of calling the league and kind of whining about what happened." 
---
---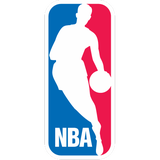 Get more from National Basketball Association
Follow your favorites to get information about games, news and more
---