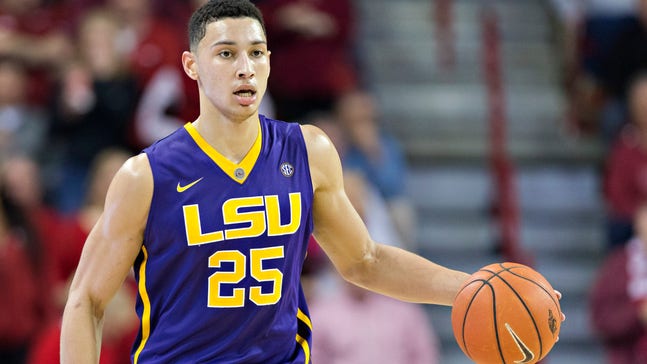 76ers coach Brett Brown compares Ben Simmons to two NBA legends
Published
May. 18, 2016 4:48 p.m. ET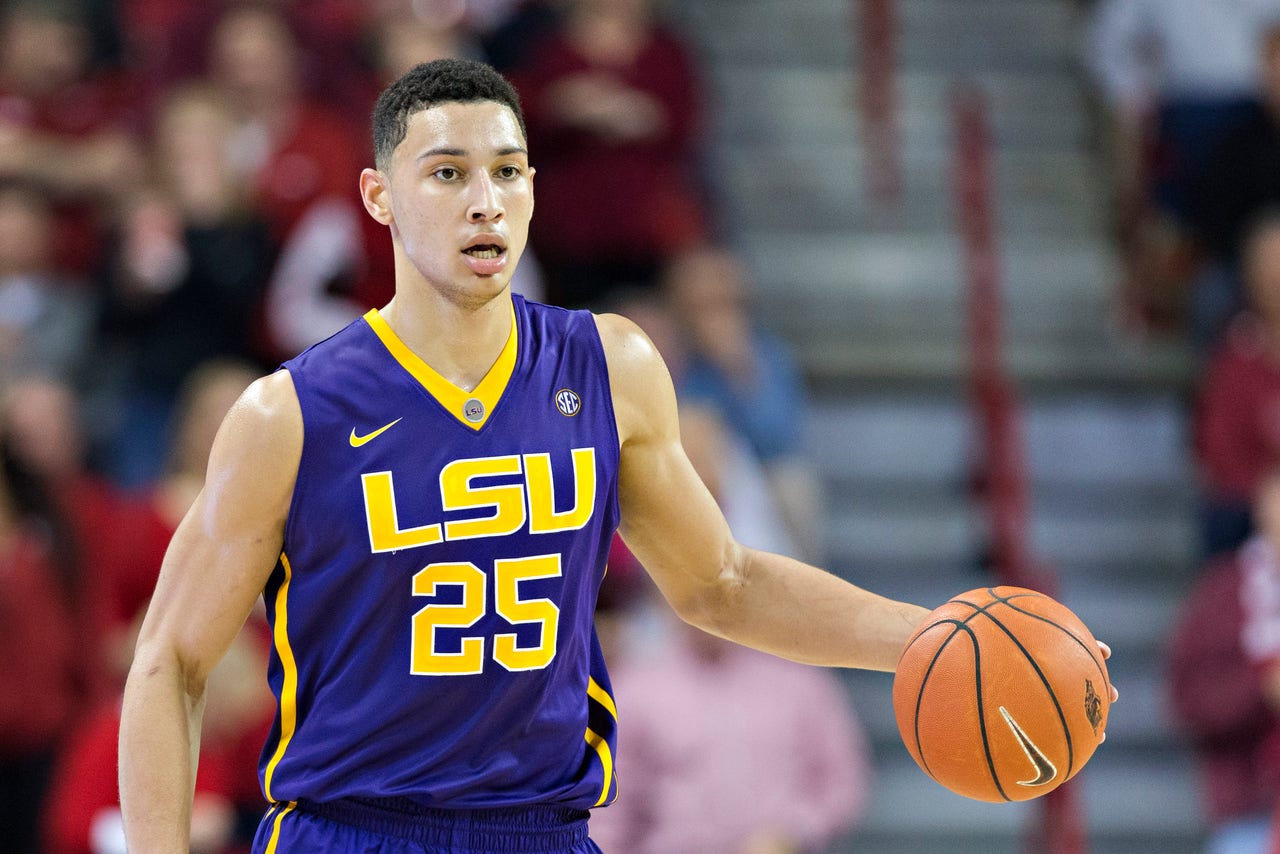 Since even before Ben Simmons arrived at LSU last summer, the comparisons of his game have become the stuff of legend. At their absolute tamest, Simmons was said to be a better version of Lamar Odom, as a fluid, 6'10" ball-handler and brilliant passer. And at their wildest ... well, you know where I'm going with this. Some called Simmons the closest thing to LeBron James at the prep level, since LeBron was there himself over a decade ago.  
Those comparisons cooled throughout the winter as LSU struggled with Simmons in their lineup, but on Wednesday they picked back up.
That's because with the 76ers holding the first pick in the NBA Draft, Philadelphia head coach Brett Brown appeared on The Herd with Colin Cowherd on Wednesday.  And when Colin asked Brown who Simmons best compared to, here's what he said:      
Again, those comparisons aren't totally surprising given that we've heard them before.
However, what is surprising is the source where they came from. After all, it's one thing to argue with friends over the Simmons/LeBron comparison, and it's even another to read a report on the internet. It's something entirely different altogether though to hear someone who actually works in the NBA make them as well.
We'll find out if Brown is right in the coming years.
But it's safe to say that Philly fans have to be excited about hearing their coach talk about a potential future 76er that way.   
---
---