What's your $15 all-time Cowboys picks?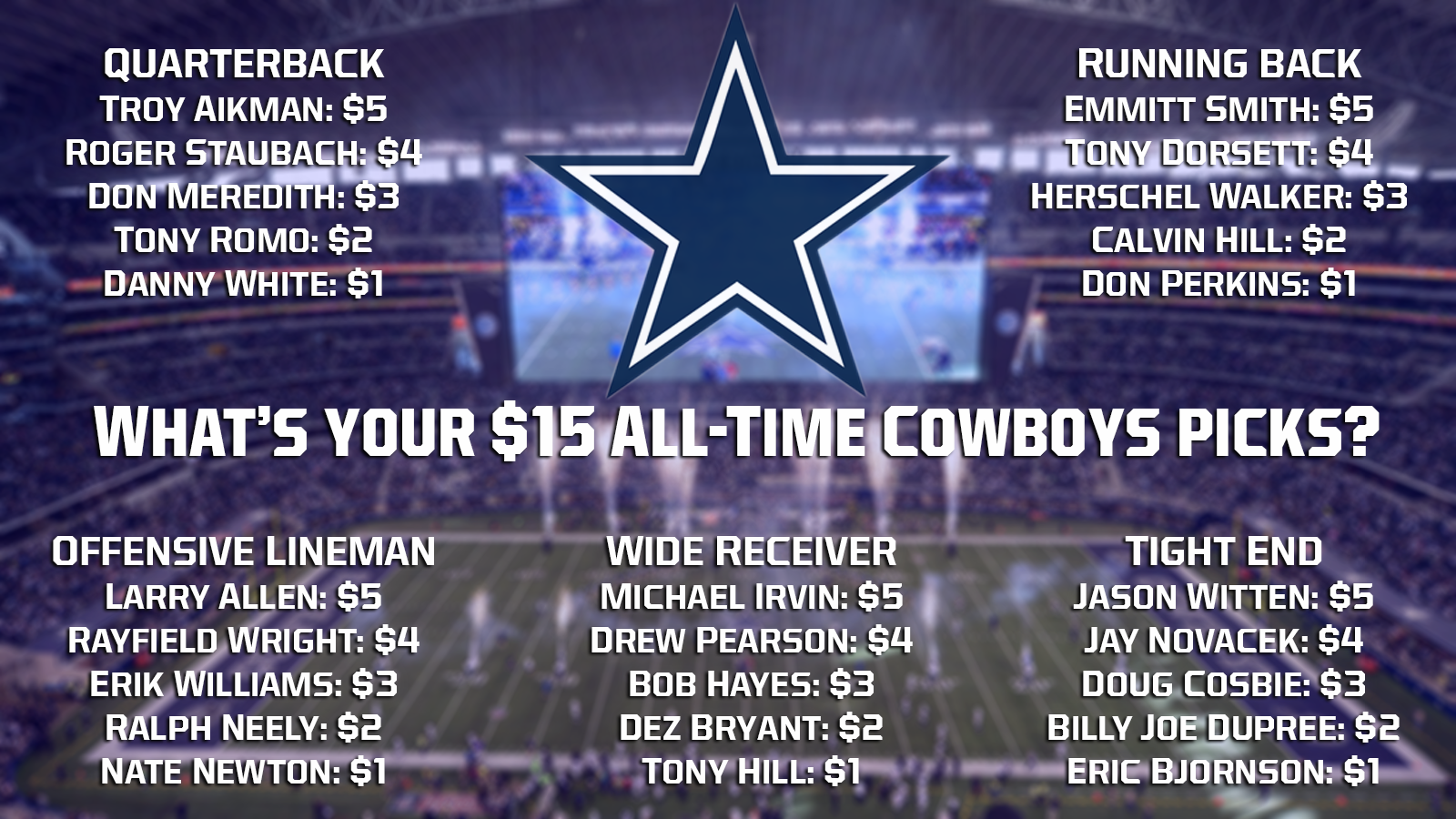 Jerry Jones finally relinquishes his general manager duties of the Dallas Cowboys, and now you are the new man in charge of the team.
Needing just five key offensive pieces (QB, RB, WR, OL, TE) to complete the roster, and only $15 left to spend, who would you pick from the list below of former and current players at the assigned prices?
Want Troy Aikman leading the way? Well, you're going to have to sacrifice at other positions to have him. What will you do?
Comment below how you would spend your $15.