Mavs embracing underdog role in series vs. Spurs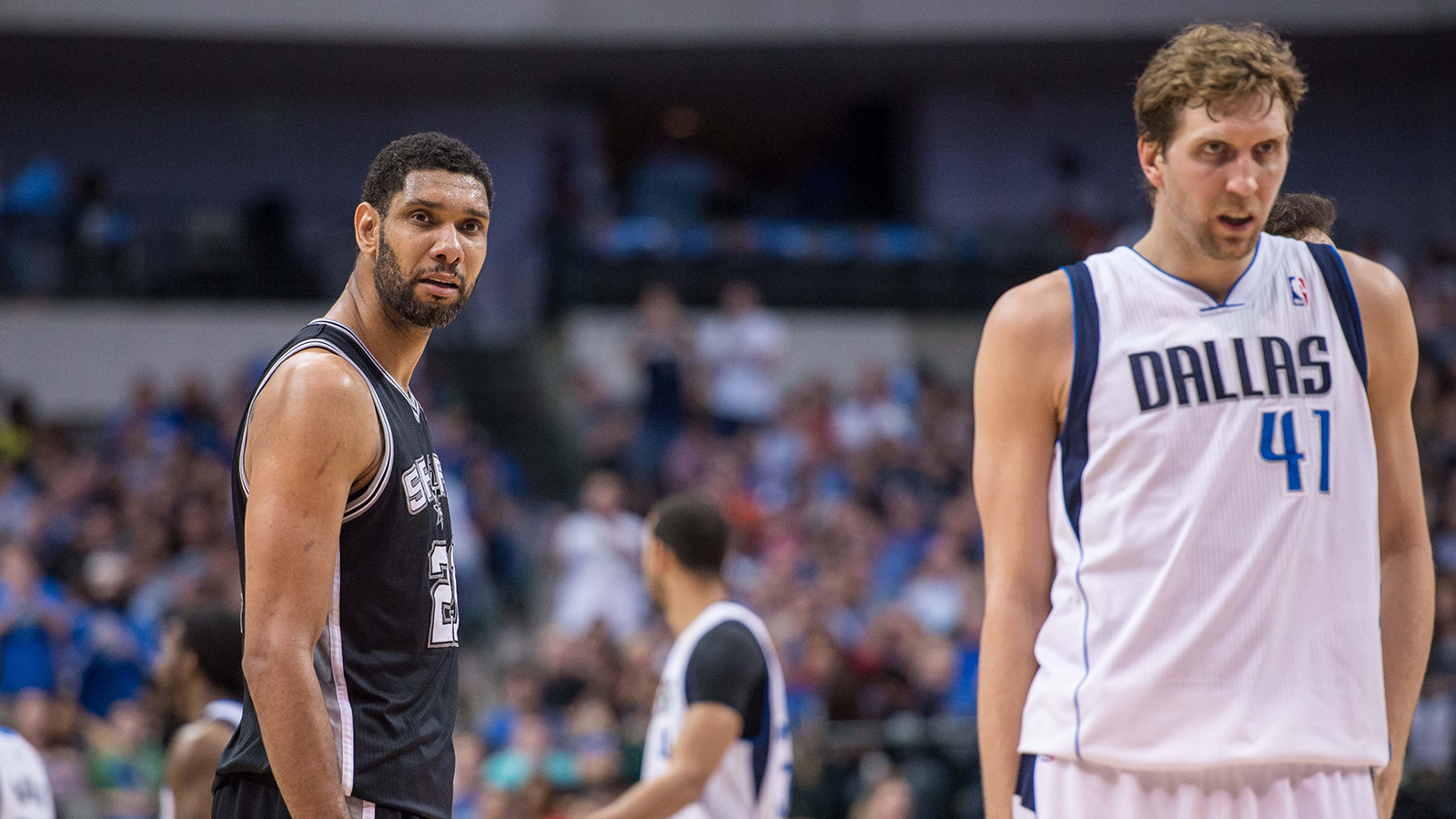 The Dallas Mavericks know that many experts have predicted a San Antonio sweep in this best-of-seven series. They spent part of Friday talking about having a "clean slate" against a team they haven't beat in the past nine attempts.
It almost sounds like the Mavs are trying to convince themselves they have a chance. The games against the Spurs this season haven't been particularly close. Even when San Antonio coach Gregg Popovich left All-Star point guard Tony Parker at home recently, his replacement Patty Mills singed the Mavs for 26 points. It's hard to imagine any scenario in which Dallas could win four games against arguably the best team in the NBA.
"I know we're an underdog and probably a very heavy underdog," Mavs coach Rick Carlisle told "The Afternoon Show" on 103.3 FM ESPN on Friday. "I don't really feel like I have to play up the underdog thing with our guys. We've got a lot of experienced guys that have been in a lot of playoff games. I've been in over 250 NBA playoff games either as a player, assistant coach or head coach. So when you cut through it all, this is the time of year you have to step up and you have to compete and you have to do it a high level. Every game's on national TV, which is great. And there's a lot of attention on it, and it brings out the best."
As Carlisle indicated, the one aspect of this Mavs team that matches up pretty well with the Spurs is playoff experience. Dirk Nowitzki, Shawn Marion and Vince Carter are proud players who will likely play with a sense of desperation. And though Monta Ellis doesn't have a ton of playoff experience, he has flourished while his team was fighting for a playoff spot.
The Mavs could put a ton of pressure on the Spurs by stealing a game on the road. And Game 1 could provide the best opportunity. Longtime Spurs observers say that Tim Duncan strongly dislikes noon starts. This Spurs team was so good for much of the regular-season that it was able to coast toward the end of the regular-season. The Mavs have basically been in playoff mode for the past month. Perhaps they will be the sharper team early in this series.
The key for Dallas will be trying to slow down Parker. The Mavs have had some success playing Shawn Marion against elite point guards in the past, but he's starting to show his age on the defensive end. Jose Calderon will only stay on the court if he's hitting 3-pointers. If he doesn't come out on fire, look for Carlisle to go with a heavy dose of Ellis and Devin Harris in the backcourt. Harris is a much better defender than Calderon and has the capacity to at least make Parker work a little harder.
"We'll have a lot of different guys guard him, change up coverages and make it more difficult for him," said Carlisle. "And we're gonna have to be fortunate and have him miss some shots he normally makes. That's another great player…there's a reason they're great. Ability and skills and competitive will and all that stuff transcends a lot of stuff you can do to them defensively. Dirk's the same way, a 7-1 guys who can shoot from anywhere on the court. Those guys are a different breed and there are a lot of great players in this series, so it should be interesting."
Carlisle loves to uses phrases such as "level of force" and "competitive will." He's hoping his team will throw the first punch Sunday. And there's a decent chance that could happen. This Mavs team seems to bring more energy in road games. They recently swept a four-game road trip that put them in position to clinch a playoff spot.
The Spurs certainly have more firepower than the Mavs, but Nowitzki is still capable of taking over a game in the fourth quarter. This is a better Mavs team than the one that got swept by Oklahoma City two years ago. Players such as Ellis, Brandan Wright and even center Sam Dalembert give Carlisle a lot more versatility than what he had on that post-title team.
The Mavs are much better than the typical No. 8 seed in the Western Conference. And I'd give them a puncher's chance against the Clippers or the Thunder.
The Spurs simply have their number. This will end up being what I like to call a competitive sweep. And sadly, it's probably the final time we'll see Nowitzki and Duncan square off in a playoff series.
"He and Dirk are two of the top 12 ever," said Carlisle. "They got that three-way thing going: 10 time all-star, league MVP, Finals MVP. Only 12 guys in history [have done that]. We're fortunate enough to watch two of those guys in one series."