Ex-Texas Tech F Jordan Tolbert transferring to SMU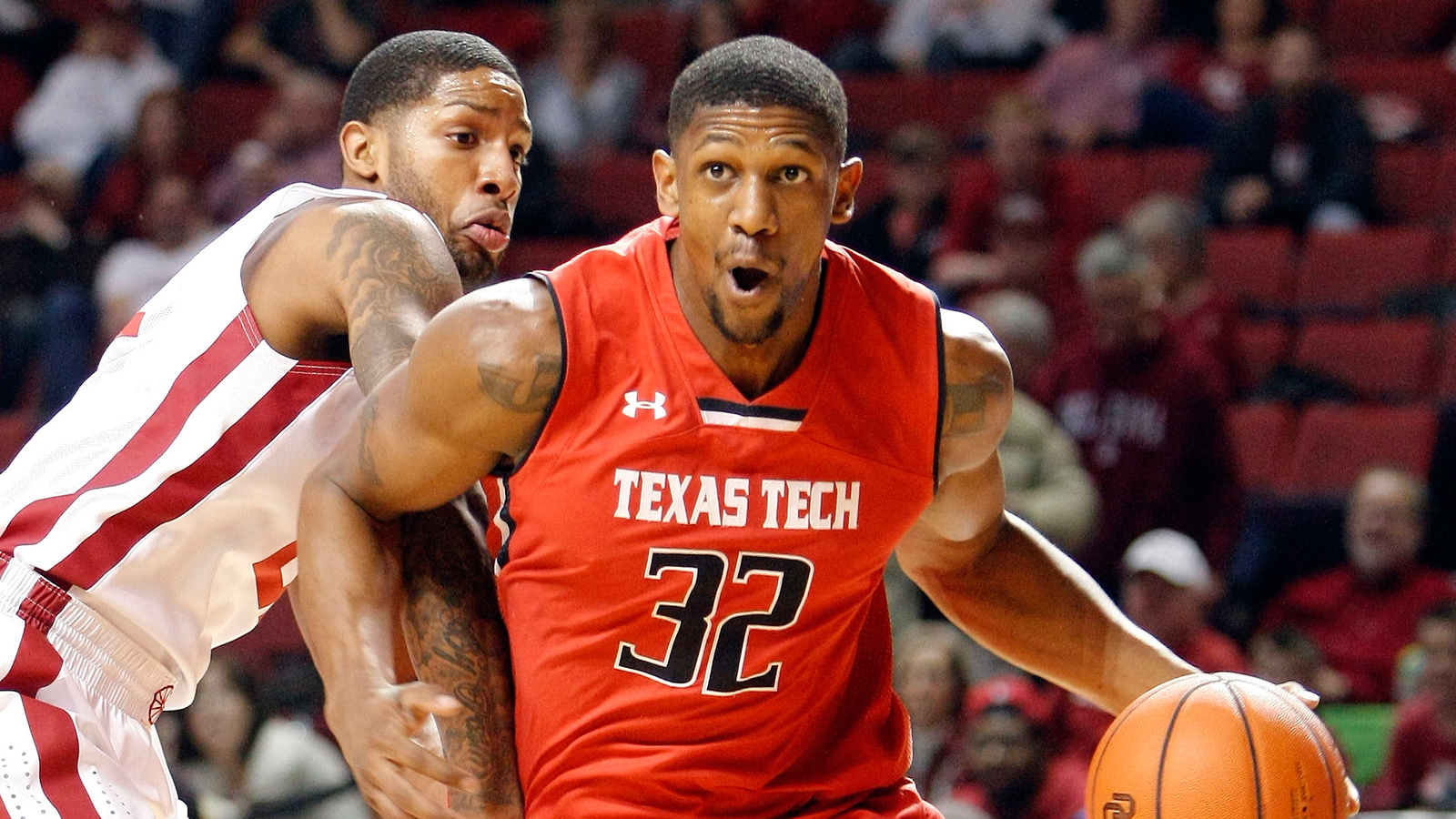 Ex-Texas Tech forward Jordan Tolbert watched closely as SMU rallied from a 13-point, second-half deficit to beat Clemson in the NIT semifinals on Tuesday night.
This summer, he'll join the upstart Mustangs in Dallas and play for Larry Brown.
Tolbert, a Fort Worth, Texas, native, confirmed his plans to FOX Sports Southwest on Wednesday morning.
"The main reason I'€™m going home is personal issues and having a chance to play for Larry Brown and what they've got going on over there," Tolbert said.
The 6-foot-7, 225-pound former Red Raider averaged 10.7 points and 5.8 rebounds as a junior this season and committed to transferring to SMU after a campus visit last weekend.
"(Brown) was excited about it," Tolbert said. "He thought I could do good things with the team and take it to another level."
Tolbert's father died in his sleep at 40 on Oct. 19, 2012. Wanting to be with his mother was a factor, Tolbert said, but declined to comment further on why he left Tech.
"Right now, I kind of want to keep that private," he said.
SMU faces Minnesota on Thursday at Madison Square Garden for the NIT title. Tolbert said he may know the status of his appeal to the NCAA in 1-2 weeks. He's hoping to earn immediate eligibility because of the circumstances surrounding his transfer. Tolbert has one year of eligibility remaining, and the Mustangs' trip to New York has slowed their handling of the appeal for the time being.
Tolbert is finishing up the semester in Lubbock and plans to return to the Dallas area after he completes his academic obligations at Texas Tech.
He made the decision with his family after the Big 12 Tournament and told coach Tubby Smith.
"He said, 'We hate to see you go and we want you back, but we'll help you,'" Tolbert said. "(My teammates) kind of understood. There weren't hard feelings. We did some great things at Tech this year that we'll always remember."
Tolbert's decision caught many by surprise. After last season, he considered moving home to be with his mother, but decided against it.
"I definitely wanted to play for Tubby Smith and see what that was like. The bond I had with my teammates, I wanted to give it one more shot," he said. "We did some good things this year. We didn't finish up like we wanted to but we accomplished some big things that Tech hasn't done in past years."
Tolbert will be the latest talent addition at SMU. The Mustangs signed Keith Frazier, the No. 8 shooting guard in the 2013 class. He averages 5.5 points and 1.9 rebounds this season. The Mustangs also have a commitment from Emmanuel Mudiay, the nation's No. 1 point guard in the 2014 class. Tolbert's close friend, Byron Smith, plays with Mudiay at Prime Prep Academy.