Dirk Nowitzki tests Conan O'Brien on being true Texan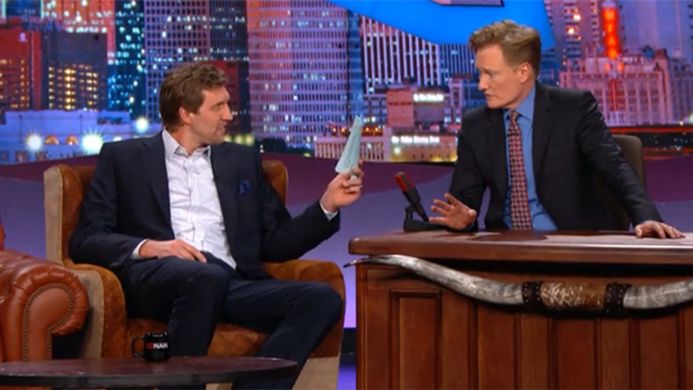 Not just anyone can call themselves a Texan.
If you're not a native of the Lone Star State, you have to prove your worth.
NBA superstar Dirk Nowitzki has certainly earned the right to call himself a Texan after leading the Dallas Mavericks to an NBA Championship in 2011.
"Nobody knows Texas better than I do."
So, who better to give a "Texas Citizenship Test" than a 7-foot German?
As a guest on Monday's show, Nowitzki quizzed Conan's knowledge.
"It's now time to answer questions about this great state from a true Texan, me," Nowitzki said.
Follow Louis Ojeda Jr. on Twitter @LouisOjedaJr