'Stable Wars Del Mar' to premiere Monday night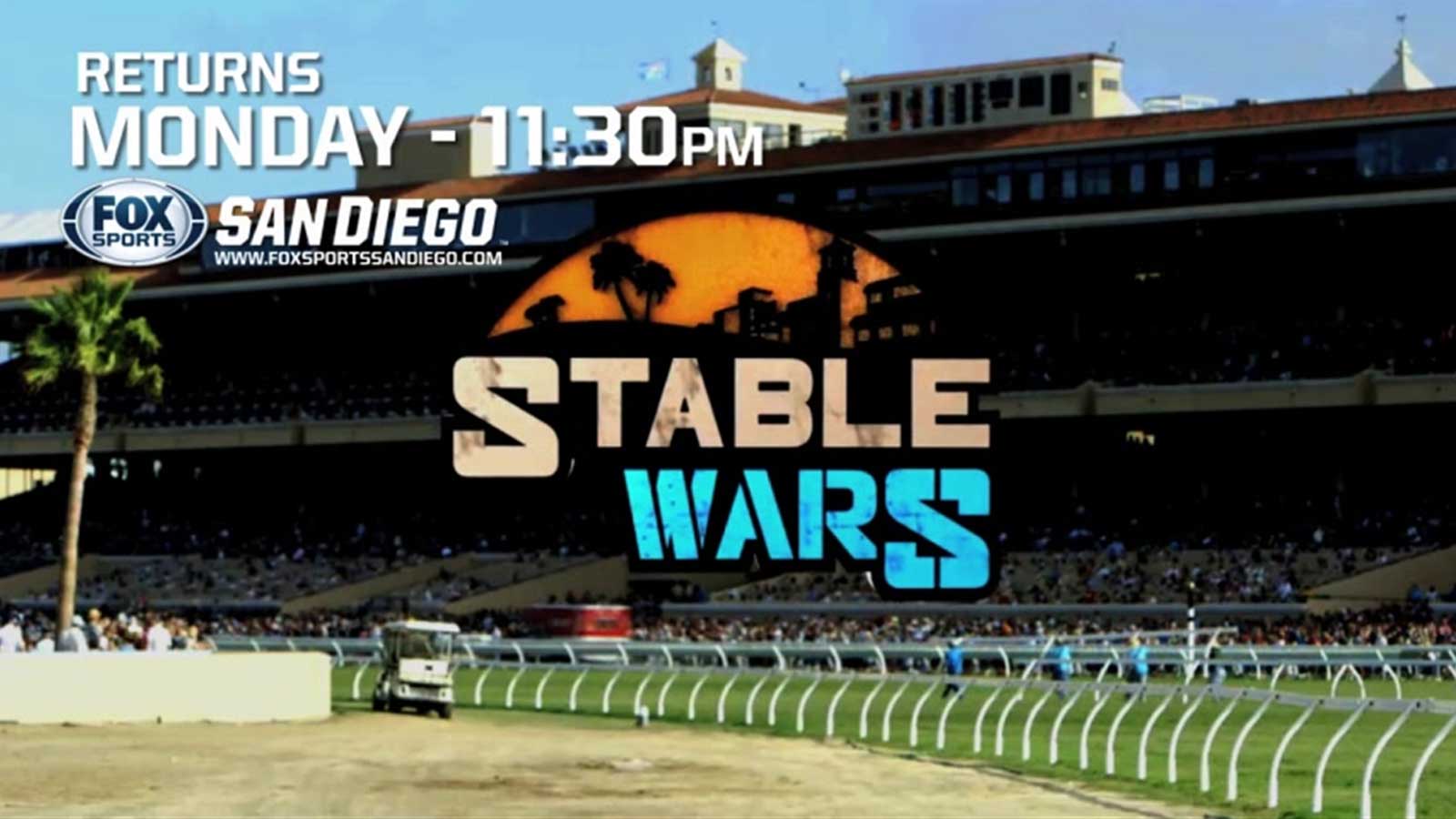 SAN DIEGO – FOX Sports San Diego (FSSD) announced today that another season of Stable Wars: Del Mar is set to premiere on Monday, Nov. 10 at 11:30 PM PST.
The unscripted docu-series filmed in and around the iconic Del Mar Race Track, gives viewers unrestricted behind-the-scenes access to the drama between three rival horse racing syndicates in a season-long battle against each other for champion thoroughbreds and bragging rights.
Scott Kaplan, co-host of the Scott and B.R. Show on Mighty 1090 and outspoken ringleader of "Great Friends Stables" diverse group of investors returns to the show to face off against Award-winning restaurateur and "chef to the stars," Jeffrey Strauss.
New to the show and the horse racing world, Mirjam Jaeger, a former Olympic skier and Swiss Maxim model, has gathered a group of successful women to challenge the mostly male competition. Jaeger isn't the only participating athlete, however. World Champion boxer, Paul Vaden competes and Super Bowl winning quarterback, Drew Brees, makes an appearance this season as member of "Donkey Island."
The new season will consist of eight episodes airing weekly on Monday nights, starting Nov. 10th.
Stable Wars Del Mar 15-second Promo
About FOX Sports San Diego
FOX Sports San Diego is the exclusive local TV home of the San Diego Padres, Los Angeles Clippers, and Anaheim Ducks and features San Diego State University and University of San Diego athletics. FOX Sports San Diego also airs Chargers Insider, #SDLive, Aztec Football with Rocky Long, XTRA 1360 FOX Sports San Diego, and select programming from the Barclays Premier League, UEFA Champions League, and the UFC (Ultimate Fighting Championship®). Serving sports fans in San Diego, Las Vegas, Honolulu, Palm Springs, Yuma, Tucson and Albuquerque FOX Sports San Diego reaches 2.4 million homes and is available on AT&T U-verse, Cox, DIRECTV, Dish and Time Warner Cable. For complete regional sports coverage and channel listings, log-on to www.foxsportssandiego.com.