Dodgers-Padres Preview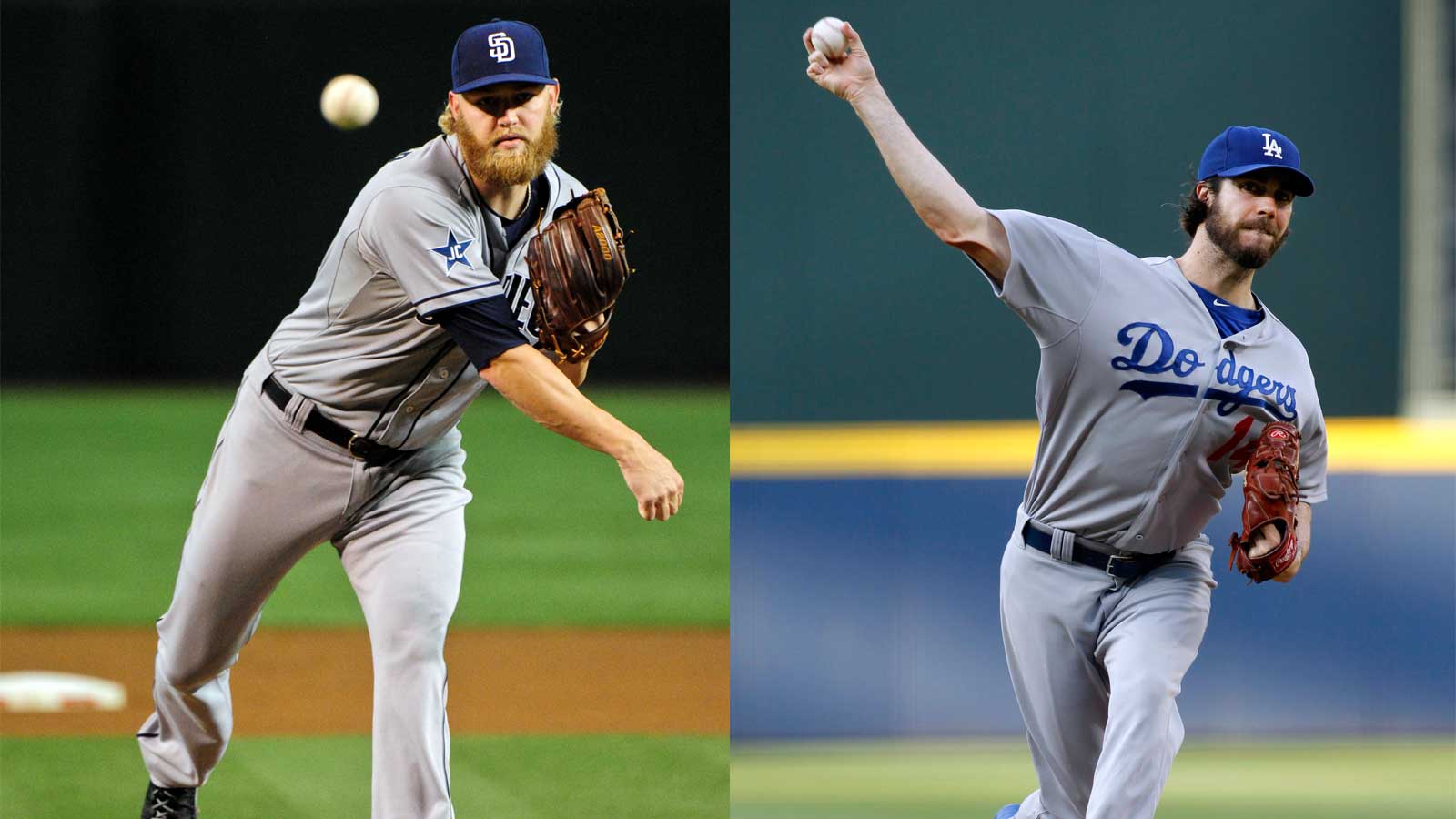 There was a time last month when the Los Angeles Dodgers' starting staff was able to thrive despite Dan Haren's struggles.
With injuries piling up, they're needing more from him as September approaches.
The right-hander will try for a fourth win in five starts Friday night as the Dodgers open a three-game series with the San Diego Padres, baseball's best home team since the end of June.
Los Angeles (76-58) is operating with starters Josh Beckett and Hyun-Jin Ryu on the disabled list while Zack Greinke pitches through elbow soreness.
"I have to be able to step up," Haren told MLB's official website. "I've been one of the five guys all year and however many starts I have left, they have to be as good as they can be."
Haren (11-10, 4.44 ERA) began the month by losing a fifth straight start, but he's since gone 3-1 with a 2.70 ERA and .200 opponents' batting average in his last four.
In Friday's 6-2 home win over the New York Mets, Haren gave up a run and three hits while striking out six.
He's 1-0 with a 2.31 ERA in two starts at Petco Park this season. Alexi Amarista is 4 for 7 with two doubles and a home run against Haren lifetime while Will Venable is 2 for 17.
Should things regress for Haren, the Dodgers have a nice cushion in the NL West to fall back on. After Wednesday's 3-1 victory in Arizona – their NL-best 11th in 14 road games since July 25 – they've won six of eight and can remain singularly focused.
"We've put ourselves in a position where we don't have to worry about anyone else but ourselves," manager Don Mattingly said.
Offensively, Justin Turner continued to perform with his fifth multihit game in his last seven. The infielder is batting .458 in that span and has seen his average jump to a season-best .321. He's a career .344 hitter against San Diego, though he's never faced Andrew Cashner.
Cashner (2-6, 2.43) will make his second start since returning from a two-month DL stint because of right shoulder soreness. The right-hander surrendered two runs and seven hits in five innings and didn't get a decision in Saturday's 5-2 loss in Arizona.
"I didn't feel that I commanded anything, but I gave us a chance to win," Cashner said. "I am a better pitcher than the way I showed tonight, but it was definitely a step in the right direction."
Cashner has been fantastic in four career starts against the Dodgers, but doesn't have a win to show for it. He's posted a 0.96 ERA in those outings, including holding Los Angeles to one run over six innings in San Diego's home opener, but is 0-1.
Hanley Ramirez is 1 for 14 lifetime against Cashner, Yasiel Puig is 1 for 11 and Matt Kemp is 0 for 7.
San Diego (62-70) has won three of four and began a 10-game homestand by taking two of three against Milwaukee. Wednesday's 3-2 win in 10 innings was its 17th in 22 games at Petco since June 29, giving it the majors' top home winning percentage in that time thanks to a 2.12 ERA.
Los Angeles has won the last six series with San Diego and 16 of 21 games since June 22, 2013. The rotation has been exceptional during that stretch with a 1.64 ERA.
Dodgers first baseman Adrian Gonzalez didn't start Wednesday due to a stiff back, though he entered as a defensive replacement. He's batting just .149 in 13 games this season against his former team.