Torn meniscus recovery time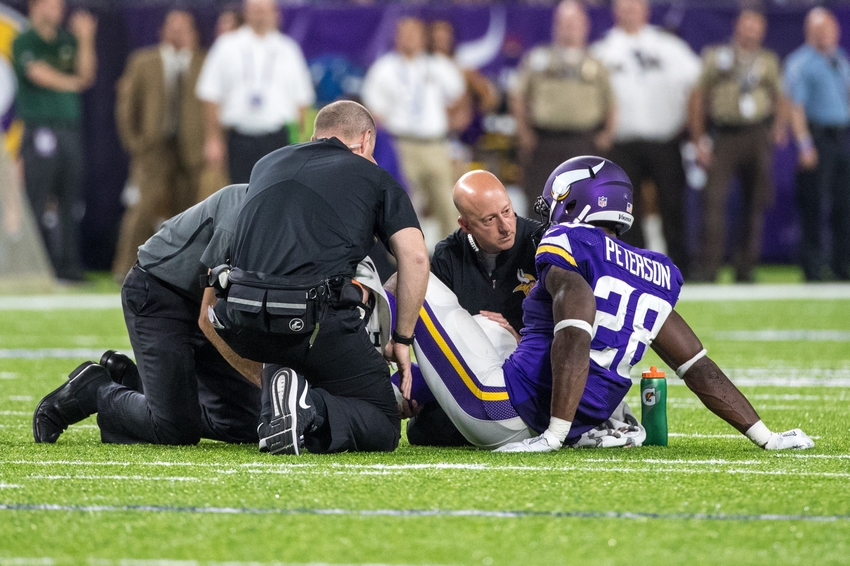 How long does it take to recover from a torn meniscus and will it slow a player down when they finally do return?
Adrian Peterson has a torn meniscus, and we're all simultaneously asking ourselves the same question. How long does it take to recover from this sort of an injury and will his season be lost.
The answer to the latter part of that question is easy: no. Adrian Peterson's season is not over as a torn meniscus is on the low end of the seriousness scale when it comes to knee injuries. That still doesn't mean he's going to be dancing anytime soon.
A torn meniscus is one of the less serious injuries on the scale when talking about knee ailments. But that's like being the skinniest kid at fat camp by weighing in at 299 instead of 300. Tearing your ACL, MCL and LCL are all worse outcomes, but a torn meniscus still takes some time to come back from.
A player who tears his meniscus isn't going to be out for the season, unless we're dealing with the injury occurring in the final month of the year. Typically, the recovery time from a torn meniscus is 4-6 weeks — or about a month. So a basketball or hockey player that tears his meniscus will only miss a month or so of a long season.
Part of this stems from the injury's description not being all that daunting:
A meniscus tear occurs in the rubbery knee cartilage that cushions the shinbone from the thighbone. The meniscus can tear with forceful twisting or rotation of the knee.
Surgery is almost never required to repair a torn meniscus. The process involves rest, ice and physical therapy.
That's bad news if your a football player though. Tearing anything in your knee is bad and missing 4-6 weeks means you miss almost half a season. That's if you follow the guidelines for recovery though, which most players try to skirt around.
This article originally appeared on