The Saints' Next Quarterback May Already Be In The NFL
Bob Rose/FanSided via Who Dat Dish

Fansided
The next New Orleans Saints quarterback may have already taken his first NFL snap.
The iconic New Orleans Saints QB Drew Brees turned 38 this past weekend. But despite reports to the contrary, Brees has had very little decline in his abilities or production over the last three years. Nevertheless, "Father Time" is undefeated. There is no doubt that Brees' storied career is coming to an end.
Replacing a legend at the quarterback position often takes years to do, sometimes even a generation. The 49ers following Joe Montana with Steve Young or the Packers following Brett Favre with Aaron Rodgers are the exceptions, not the rule. Just ask Denver after Elway. Or Miami after Marino, or Buffalo after Kelly, or Pittsburgh after Bradshaw.
The point is that it can often take multiple tries, or many years to find even a capable quarterback, let alone a star. The Saints themselves have already drafted Garrett Grayson, in the 2015 3rd round from Colorado State, in hopes that he would sit and learn behind Brees as his "heir apparent". Unfortunately, it appears as if this is "strike one" when it comes to finding their quarterback of the future.
Starting signal callers do not necessarily have to be drafted highly, as we all know.
In fact, only 14 of the 32 primary quarterbacks this season were drafted within the first two rounds by their current team. It is highly unlikely that the Saints will draft a QB within the first 3 rounds of this upcoming draft, either because of the other pressing needs on this team or because there does not seem to be any "sure-fire" quarterback available.
Oftentimes, an NFL team will replace a legend such as Brees with solid, young, and affordable veterans until the "next great one" can be found. The quarterback crop in the upcoming free agent pool looks even thinner than the 2017 draft class, but there are a few under the radar names that will be available; either via free agency, or perhaps even through trade for a future late round draft choice.
Now, before you begin thinking that I took one too many blows to the head….well, I did. But hear me out. Tony Romo will NOT be a New Orleans Saint, nor will Kirk Cousins.
I'm looking for players that are not established, are younger, and would be for the most part cap friendly. In all likelihood, the players on this list would be "caretakers" for the young and dynamic New Orleans offense for perhaps a year or two while Sean Payton, Micky Loomis and Jeff Ireland search for what they hope is the next league great.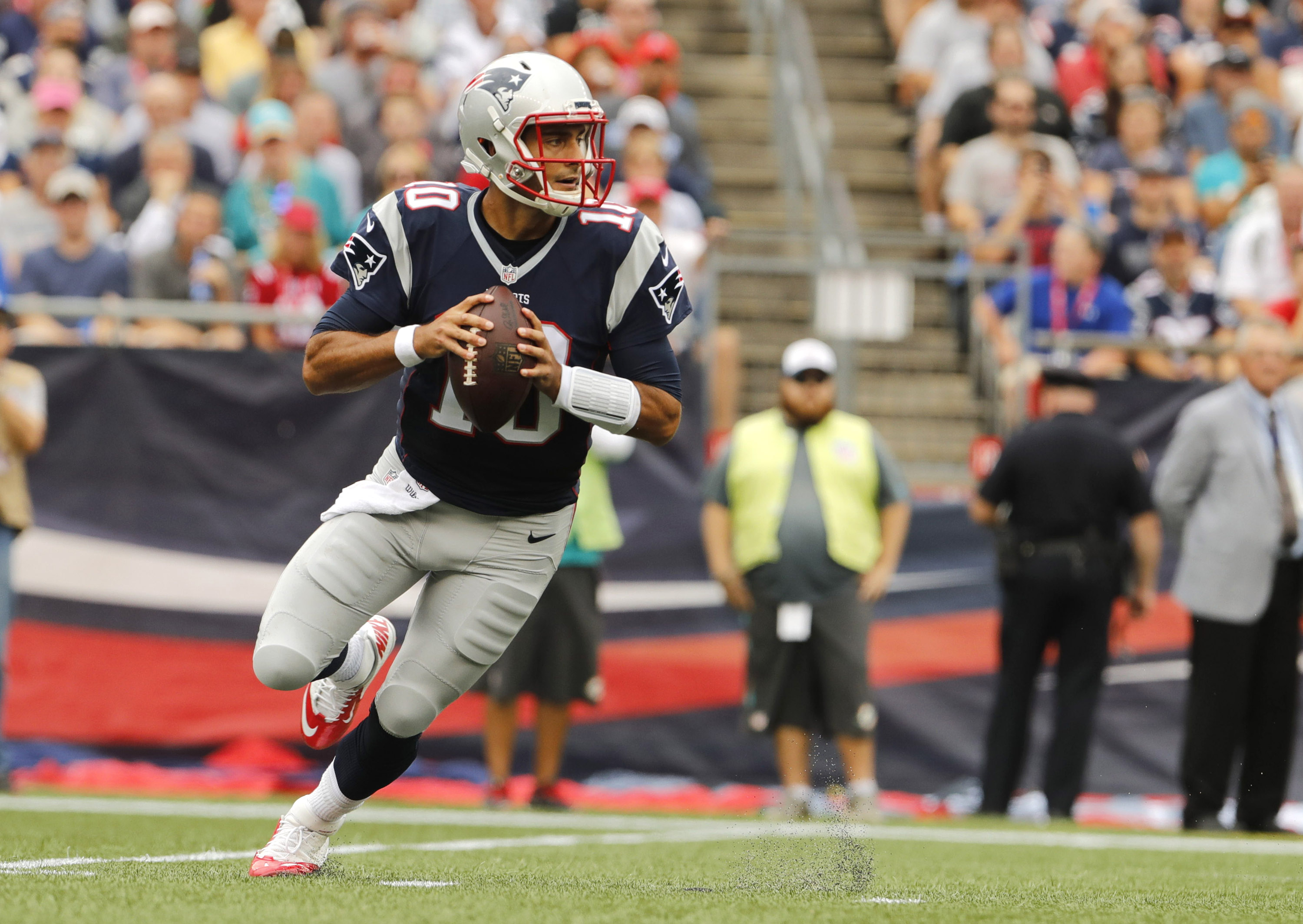 Jimmy Garoppolo (age 25, Patriots)
This was the among the most popular Saints rumors at mid-season, and at first glance it is easy to see why. Sean Payton and Patriots coach Bill Belichick have been trade-partners before. The three straight years that the two teams have scrimmaged each other is further indication of the trust between the two men and organizations. New England also has a reputation of trading away players who are coming into a contract year. Garoppolo's contract is up after 2017. His play in preseason games has been somewhat uneven, but he performed well in two regular season games while replacing the suspended Tom Brady, showing good accuracy while averaging 248 yards per game, with zero interceptions against four touchdowns. By the way, Garoppolo, a second-round pick in 2014, attended Eastern Illinois. EIU is the alma mater of a certain Saints head coach.
BUYER BEWARE! New England has been in almost this exact situation twice before, with quarterbacks Matt Cassell and Ryan Mallett. The Patriots traded away these players before they hit free agency, and both Cassell and Mallett were more than underwhelming for numerous teams thereafter. The unproven Garoppolo wants to be a starter, and therefore paid like one as he enters free agency. (Brock Osweiler, anyone?) The Saints have about as much need for an immediate starter at the quarterback position as, well, the New England Patriots.
Final Verdict: Jimmy Garoppolo will not be a New Orleans Saint.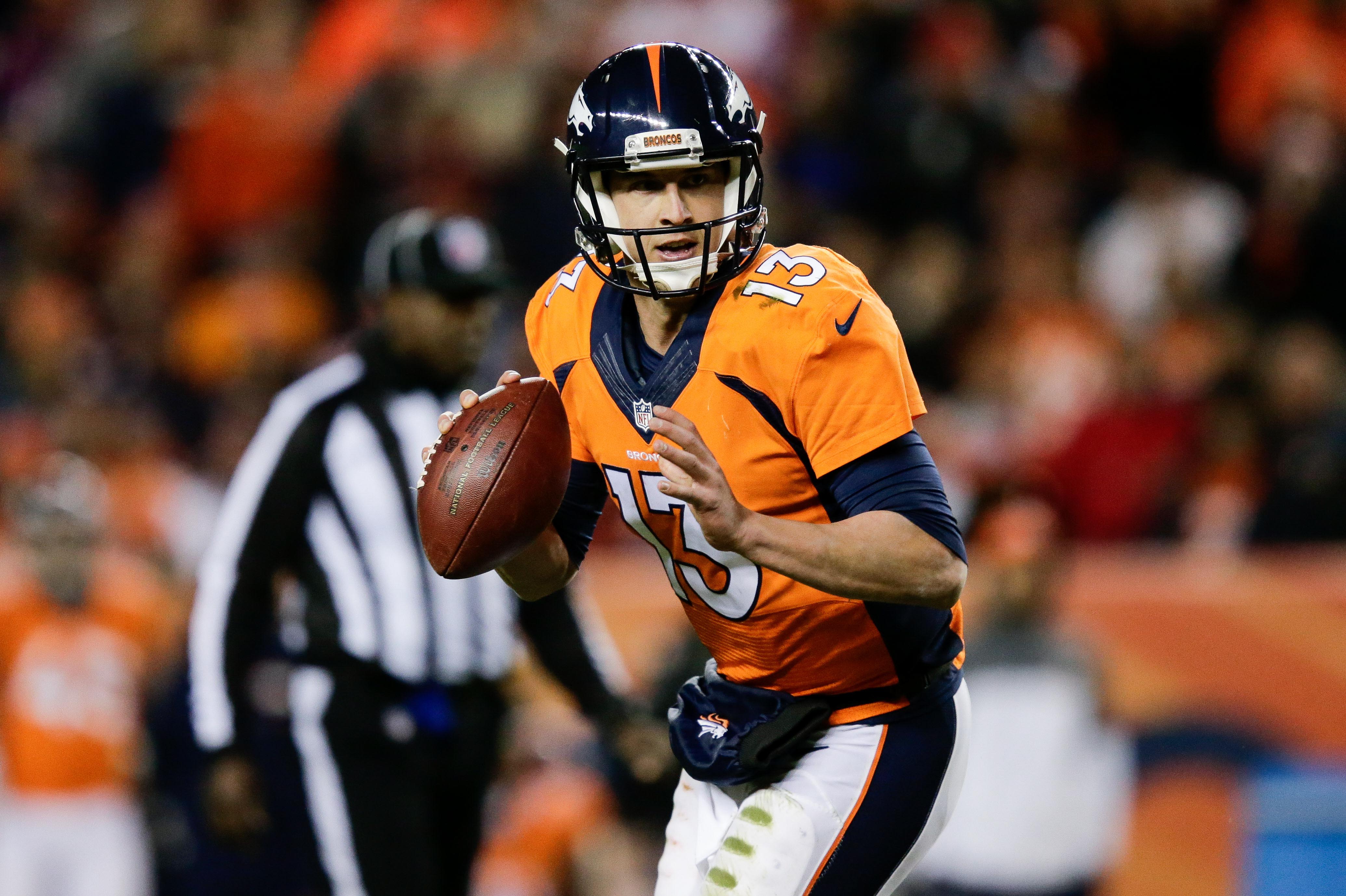 Trevor Siemian (age 25—Broncos)
New Denver coach Vance Joseph has announced there would be an open quarterback competition between Siemian and 2016 1st round pick Paxton Lynch. Don't believe it. I fully expect the Broncos to acquire Tony Romo from Dallas, and they drafted Lynch in the first round for a reason. Siemian, a 7th round pick in 2015 from Northwestern, went 8-6 as a starter for the defending super bowl champions. He began 3-0 as a starter, then struggled after injuring his shoulder in a week four victory over Tampa Bay. Siemian was held back by perhaps the worst offensive line in the league, and a coach in Gary Kubiak that evidently stopped believing in the forward pass years ago. Siemian is by no means a
Final Verdict: Siemian is by no means a long-term starter, but he is a capable passer who could succeed in a solid system. His contract does not expire until 2018, but a cap number of around 700,000/year makes it possible that a team like the Saints could take a look into acquiring Siemian for a lower round or conditional pick.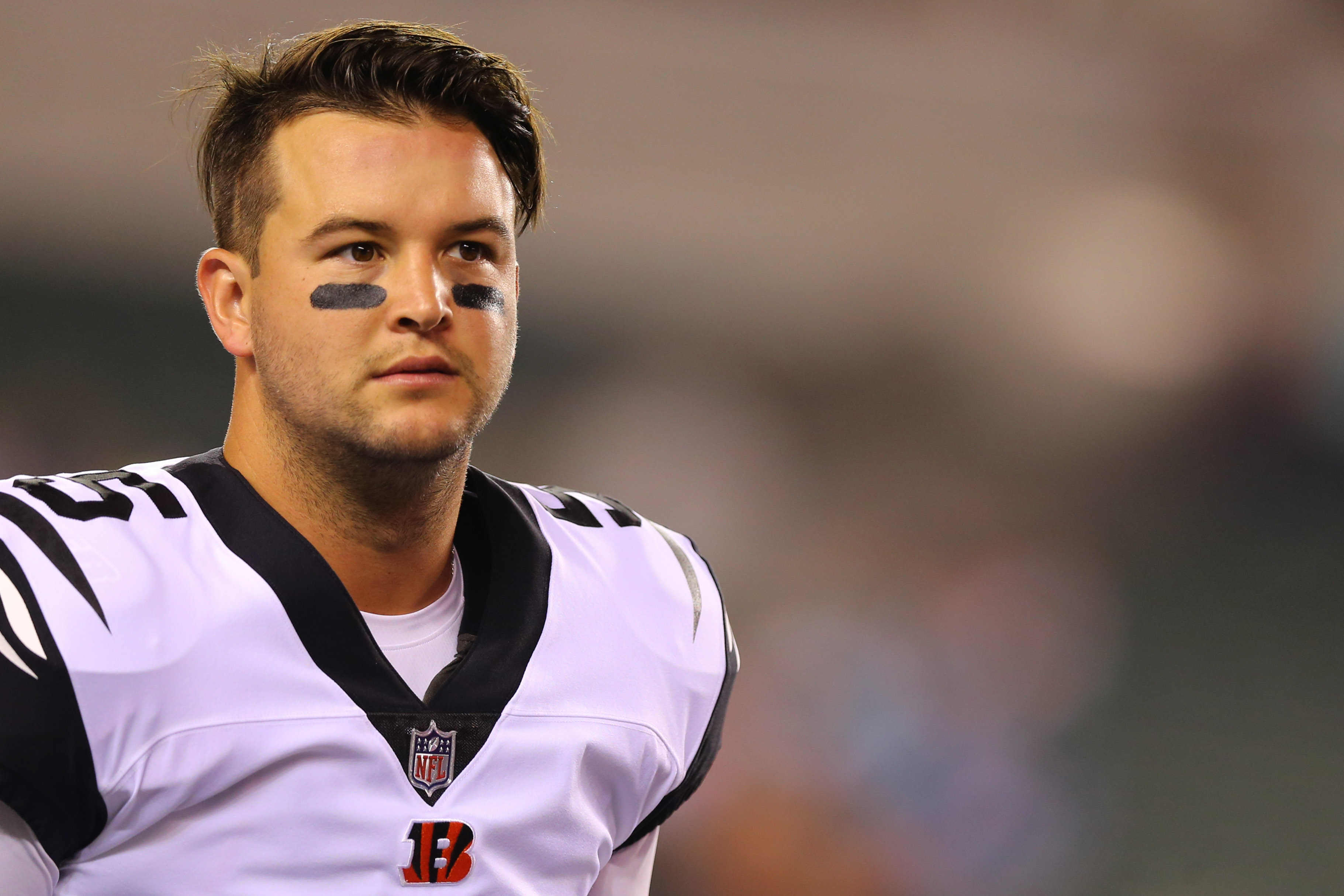 AJ McCarron (age 26—Bengals)
McCarron was Cincinnati's 5th round draft pick out of Alabama in 2014. He earned some big game experience during the Bengals playoff run in 2015 while Andy Dalton was out with injury, and actually started in their wild-card loss to Pittsburgh. McCarron won't put up spectacular statistics, but is a smart QB that can make most of the necessary throws. He is under contract through 2018, at a season salary of around $700,000 per year. Rumors out of Cincinnati are that they are looking to move him.
Final Verdict: Perhaps worth an inquiring phone call from Saints general manager Micky Loomis.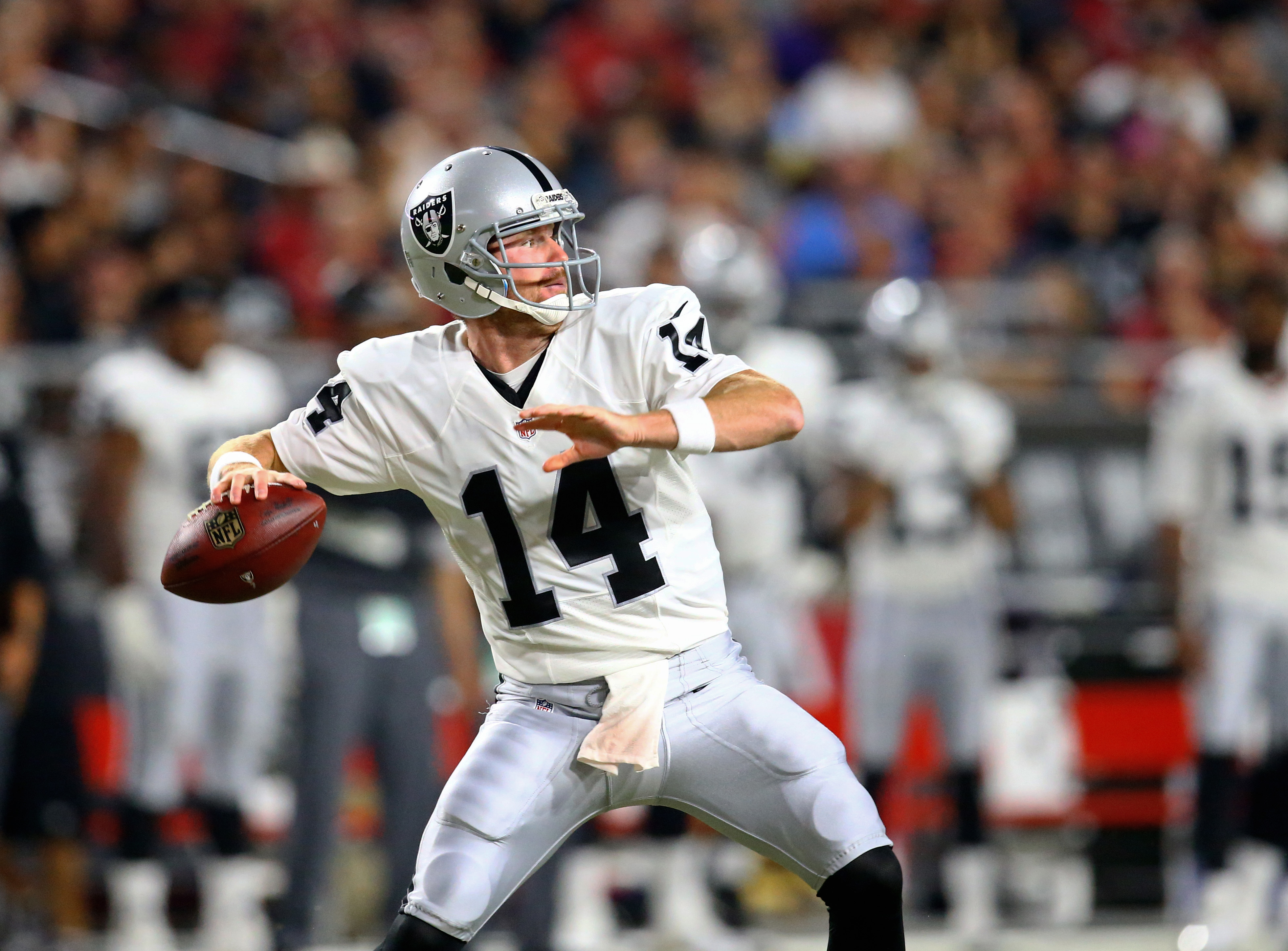 Matt McGloin (age 27—Raiders)
McGloin, a 2013 undrafted free agent out of Penn State, has had a bit of a hard-luck career. His time at Penn State came just as the program was hit hard with sanctions following one of the worst scandals in college football history. McGloin played well for a program that was grotesquely undermanned against the majority of their opponents. Undrafted, due largely to poor "measurables" (he's only 6'1, 210lbs with average arm strength), he actually started six games for a very bad Oakland Raiders team before their drafting of Derek Carr in 2015. McGloin would have had a chance to start his first playoff game, because of a season-ending injury to Carr, but unfortunately got injured himself and therefore gave way to rookie Connor Cook. McGloin is an unrestricted free agent this offseason.
Final Verdict: Depending on his contract expectation, he may very well be worth a look as at least a backup quarterback. Remember that Brees' current back up, Luke McCown, is 35yrs old and has talked openly of retirement.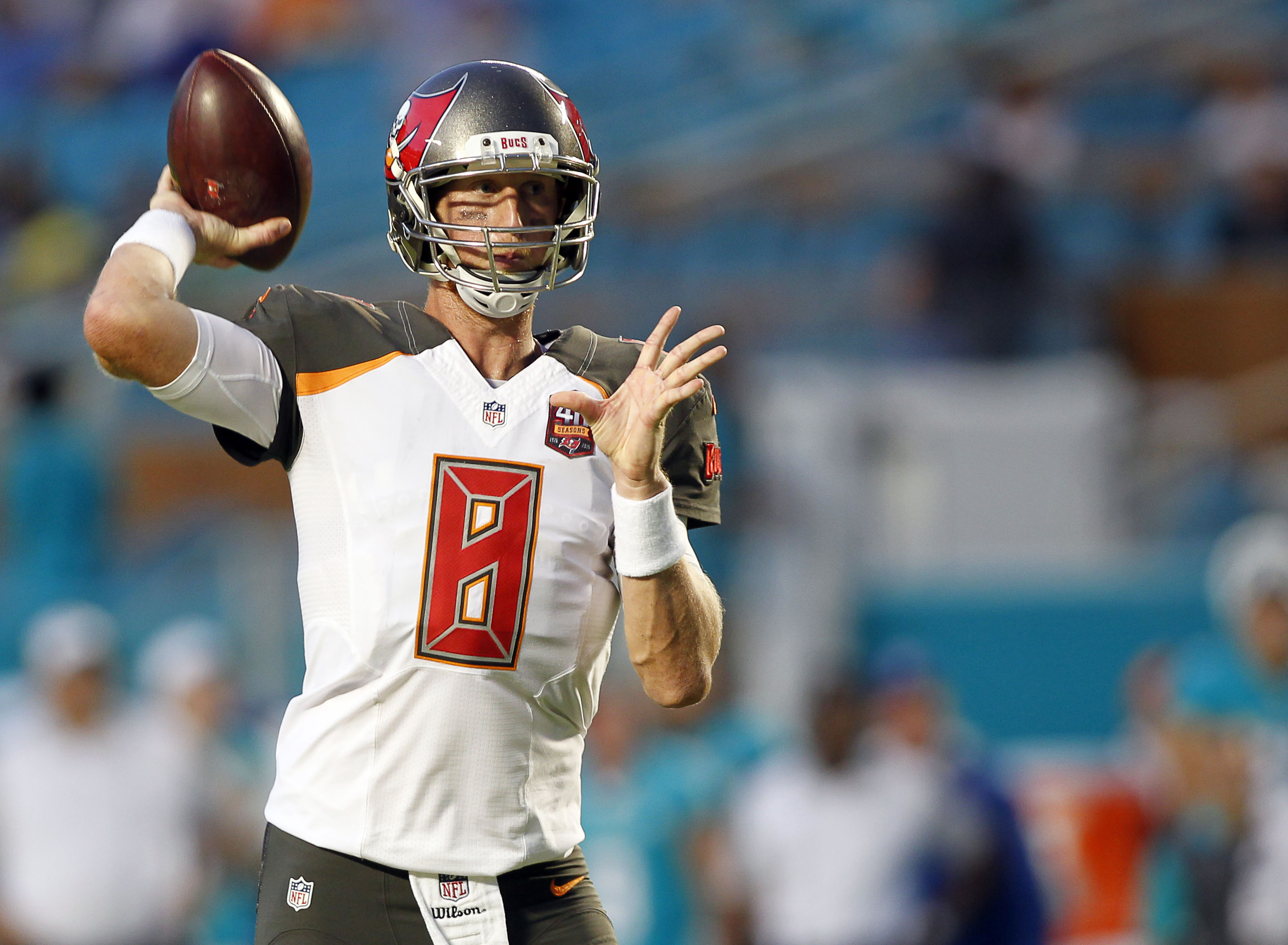 Mike Glennon (age 27—Buccaneers)
Glennon is a big (6'6 230lbs), strong-armed kid with 18 games of starting experience. Tampa's 3rd round choice from NC State in 2013 does not have a good record as starting QB (5-13), but remember that those were some pretty bad Buccaneer squads. By most accounts, Glennon has shown good potential, and was even rumored in different trade scenarios as a potential starter after the 2015 season. Currently an unrestricted free agent, he does not have a future in Tampa Bay, with 2015 first overall pick Jameis Winston developing into a star. Glennon's career stats aren't bad; 4100yds, 30 TDs and 15 INTs. But he does need work on his mechanics and ability to read defenses.
Final Verdict: Perhaps a perfect scenario would be for an athletically gifted player like Glennon to learn for two seasons behind one of the best to ever play, then give him the reigns to see what he could do as he enters his prime. The Saints once signed a former 2nd round pick away from San Diego that had shown good potential, only to have his team show no faith in him and replace him with a high draft pick.
There are a few other unrestricted free agents that we may hear linked to New Orleans this coming off season.
Ryan Nassib from the New York Giants may be the most intriguing, due to the fact that he played for former Saints coordinator Doug Marrone at Syracuse. Another could be former 1st round draft choice EJ Manuel from Buffalo (Is there a single Saints fan that would really want another free agent signee from Buffalo….EVER??!). Another situation to keep an eye on is the dumpster fire that is the New York Jets, and their two young quarterbacks; Bryce Petty and Christian Hackenburg.
Again, this is not to suggest that any of the above-named players are franchise quarterbacks by any stretch of the imagination, and we should not be surprised if New Orleans drafts a QB with a mid-round draft pick in 2017.
Remember that Aaron Brooks was an unheralded 4th round pick by Green Bay in 1999, and did not play a single regular season game before New Orleans acquired him in 2000. In 82 starts as a Saint starter, Brooks averaged over 230yds per game with 120 touchdown passes, 84 interceptions and led the franchise to its first postseason victory. As in EVER.
The search for the next Saints quarterback is on….and may not come from where you think.
More from Who Dat Dish
This article originally appeared on