Tennessee Titans Claim Jace Amaro, Add Nine Players to Practice Squad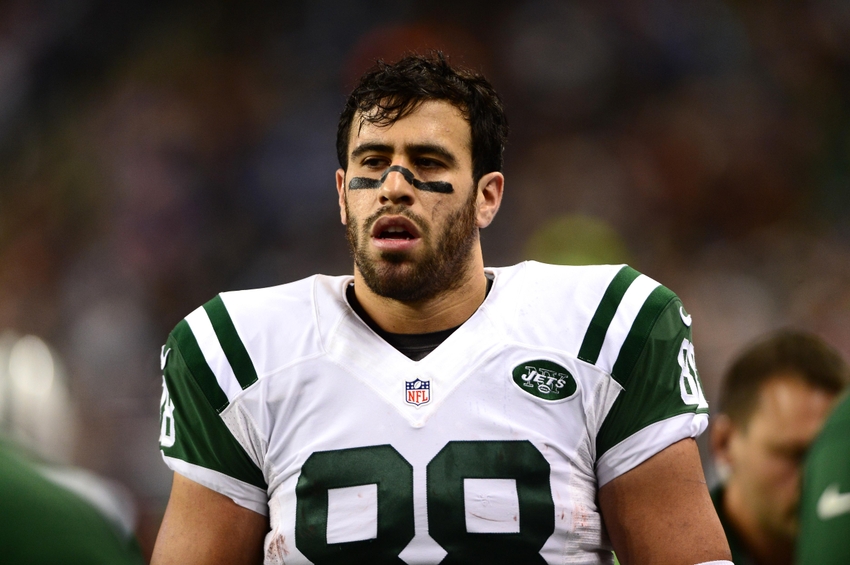 On waivers day, the Tennessee Titans claimed former New York Jets tight end Jace Amaro and added nine players to their practice squad.
Outlined yesterday as a possible waiver wire option for the Tennessee Titans, former New York Jets tight end Jace Amaro has been claimed by the two-toned blue. Given the number one overall waiver priority, the Titans only claimed Amaro on waivers, signaling that they are comfortable with their current roster.
A second-year pro out of Texas Tech, Amaro was a "draft twitter" darling coming out of college due to his elite athleticism and catching ability. His blocking was always suspect, and that's not what he is known for. After a decent rookie season in 2014 where he caught 38 passes for 345 yards and two touchdowns, Amaro missed all of the 2015 season with a shoulder injury.
There are a few different reasons for why the Jets got rid of their former second-round pick. Firstly, his struggles with blocking might have just gotten the coaches fed up with his development into a complete tight end. Secondly, his rookie season wasn't exactly what the Jets expected and his lack of big plays probably hadn't thrilled the team. Finally, their infatuation with Quincy Enunwa as their tight end/wide receiver hybrid surely put the writing on the wall for Amaro's chances to stick on the roster.
More of a wide receiver than traditional tight end, it'll be interesting to see how Amaro fits with the Titans. If he's even active on game days.
The Titans also added nine players to their practice squad, leaving one spot open (a spot that will likely be filled in the corresponding move needed with Amaro being claimed). It wouldn't surprise me if Phillip Supernaw, who's very penalty-happy, is sent to the practice squad or if he's released to add a different player to it. Thankfully, the Titans were able to sneak some young players that have legitimate futures on this team to the practice squad. Here's the full list:
Kalan Reed, cornerback
Antwuan Woods, defensive tackle
Justin Staples, linebackers
Jerome Cunningham, tight end
Tyler Marz, tackle
Curtis Riley, defensive back
Ronald Patrick, center
Ben Roberts, wide receiver
This article originally appeared on