Saints' new special teams coach: Kevin O'Dea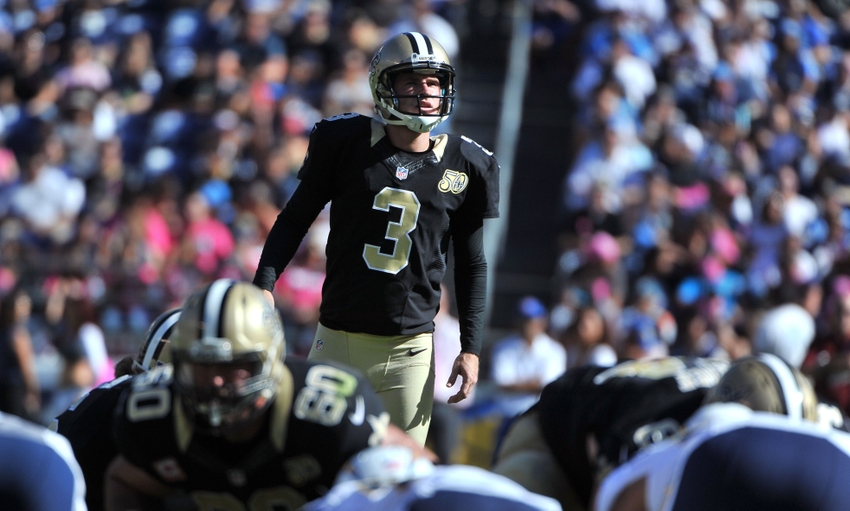 The Saints have officially made a hire at special teams coach. Who Dat Dish breaks it down.
After early reports that the Saints would bring in an assistant/consultant special teams coach, Sean Payton released a name: Kevin O'Dea. He made it clear that O'Dea would not replace Greg McMahon. Much like the Dennis Allen hire of 2015, Payton will not fire anyone to make room for O'Dea.
"We're looking to fortify the troops," Payton recently said in a conference call, "not change 'em right now."
So what sort of coach do the Saints have in Kevin O'Dea?
According to Payton, O'Dea specializes in developing kickers. So the move is no doubt predicated on Will Lutz's performance. Payton has repeatedly expressed his full commitment to Lutz, and it's not hard to see why. The rookie has a hell of a leg and doesn't seem phased by high-pressure situations. But Lutz has also had his share of problems, namely that his kicks come out too low. That's led to a number of blocked kicks, some of which have cost the Saints games.
O'Dea is no doubt expected to help Lutz improve in this area. Before coming to New Orleans, O'Dea spent time with the Tampa Bay Buccaneers, who had some success with former Saints kicker Connor Barth before the fiasco that is Robert Aguayo.
While it remains to be seen just how kicker-specific Kevin O'Dea's role will be, Payton made some interesting comments about special teams coaching in his conference call. He mentioned that much of the special teams responsibility comes down to the head coach and the offensive line coach, Dan Roushar. It's really something I should have been able to guess beforehand, that FG protection schemes are the O-Line coach's job. Many of the miscues in special teams have been due to protection breakdowns on field goals.
That's not to say that McMahon is off the hook here. He still is responsible for the Saints abysmal return game. And it's impossible to look past his yearly numbers with the Saints. He's never fielded an above average unit, and there's no one to blame but him for that.
But let's hope that O'Dea is able to bring some early height to Lutz's kicks. That won't fix plays like the blocked kick against the Broncos, but it will help with nearly every other instance.
This article originally appeared on