Panthers Playoff Return Possible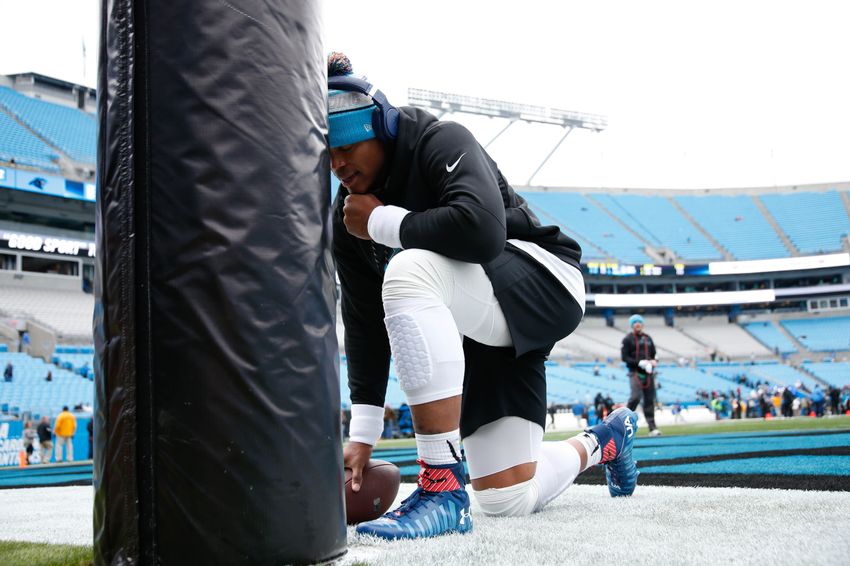 A 28-16 win by the Carolina Panthers on Sunday keeps their playoff chances alive for one more week…
Entering Sunday's game against San Diego the Carolina Panthers are in the home stretch of a dismal season. Filled with high expectations following a Super Bowl appearance, the return of Kelvin Benjamin, and a strong defensive front – injuries and early inexperience cost Carolina.
Now 5-8, the Panthers are not only playing for pride because a slim chance at a playoff return exists. With three weeks left in the regular season the Carolina Panthers need to win each of their remaining games while receiving some help along the way.
Carolina travels to Washington next week for a Monday night game that could have big
implications depending on Sunday's results. If the Panthers receive the help they need in Week 15 then a win would keep their hopes alive for another week.
On Sunday both the Atlanta Falcons and Tampa Bay Buccaneers need to lose in order to give the Panthers a chance. Atlanta hosts the San Francisco 49ers while the Bucs travel to Dallas. Also, the New Orleans Saints visit Arizona in a game that the Cardinals will need to win. Atlanta falling to the 49ers at home would be a huge upset but the Falcons are only 9-12 in December games over their last five seasons.
If Carolina is lucky enough to have these three games fall their way then Monday night remains meaningful. If not, the Panthers will have officially been eliminated from the playoffs but maintain the possibility to not have a losing season.
For Weeks 16 and 17 the Panthers have more control over their destiny with games against Atlanta and at Tampa Bay.
Regardless of the final outcomes Carolina's inability to post back-to-back winning seasons continues. Even so, for those who believe in miracles the Carolina Panthers currently remain mathematically eligible for a playoff return with an 8-8 record.
This article originally appeared on