One-on-One With a Raiders Expert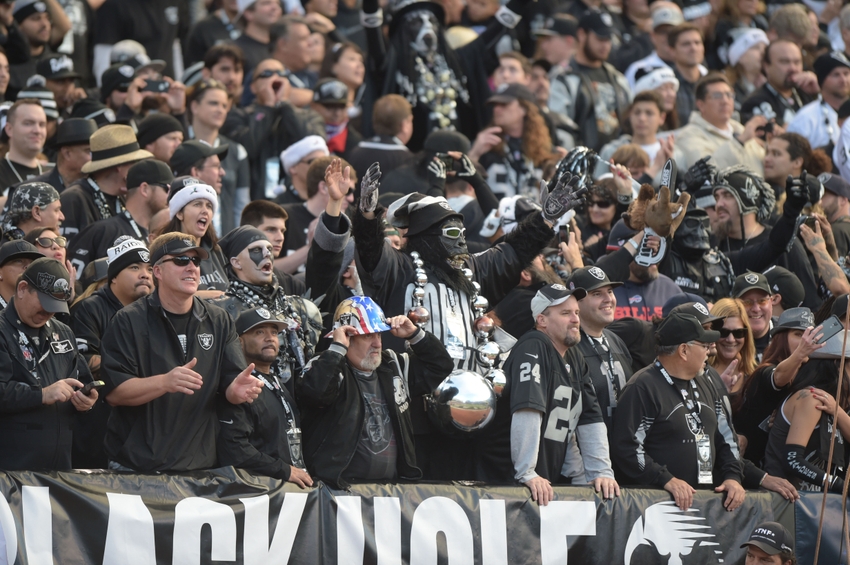 This week the Carolina Panthers (4-6) travel to Oakland (8-2) for the first of two consecutive west coast games…
After both the Carolina Panthers and Raiders won key games in Week 11, both will be looking to build on the momentum for two teams currently heading in opposite directions. To learn more about the Panthers opponent, Cat Crave sat down with Amy Contizano, Public Relations Officer for the South Bay Raiders Booster Club and Cover32 contributor.
1. Oakland has allowed the fewest sacks in the league to this point in 2016. How will the Raiders offensive line hold off the resurgent Panthers' pass rush (currently 3rd in sacks)?
It boggles my mind to think that the Carolina Panthers are third in the NFL in sacks. The team that we're seeing this season seems so far removed from the team that dominated the 2015 season and made it to the Super Bowl. I read this question and honestly thought, how could a 4-6 team at the bottom of their division even boast something of this nature? The Raiders offensive line is working so well together though and it gives Derek Carr so much confidence. Carr openly talked about feeling so comfortable in the pocket that he was able to get some gutsy plays off the ground whereas, if he didn't have that confidence, his decision making would be more conservative. I think that trend continues and Carr continues to enjoy ample time in the pocket.
2. Prior to the bye week, the Carolina secondary struggled against above average receivers. What are your predictions for both Amari Cooper and Michael Crabtree on Sunday?
Crabtree was pretty limited in the game on Monday night against the Houston Texans but normally is a playmaker. And Cooper is just a class act on the field. It's really easy to forget how young he is when he looks like he's been running routes since he was about three years old. My prediction for the pair of receivers is that they both have really good games. Let's say a total of 225 yards between the two of them and a pair of touchdowns. And that may just be the homer in me, but I feel like Raider Nation is due to see a game where they both just go crazy and Carolina has not been the team that we're used to seeing so it may just happen this week.
3. Gearing up for a run at the division title with games at Kansas City, San Diego, and Denver remaining – will the Raiders be focused on Carolina?
They absolutely will be focused on Carolina. As much as I hate to say it, the New England Patriots have it right. And by that, I mean that every Patriots player always preaches the one game at a time attitude. Looking too far ahead is detrimental. Work at what you have at hand now. The best thing about the Raiders right now is that, despite the record and despite the way that their games have been going, they all constantly talk about how they still need to get better.
4. Key matchup in the game on Sunday against Carolina?
I think the one to watch is Crabtree and how he performs against the Carolina defense. He has really come into his own once he became a Raider and teams are sitting up and taking notice of his productivity. It will be interesting to see how they cover him, but I still do think he'll be productive against them.
5. Final score prediction?
Oh boy. This question always gets me! I really am sick of the close calls that the Raiders have been having this season. I would love to see them win handily. I'm going to say that this Sunday, the final score will be 34-10!

You can follow Amy Contizano @AContizano on Twitter and the Raiders @Cover32_OAK
More from Cat Crave
This article originally appeared on