Del Rio: Aldon Smith will have 'structure and support' with Raiders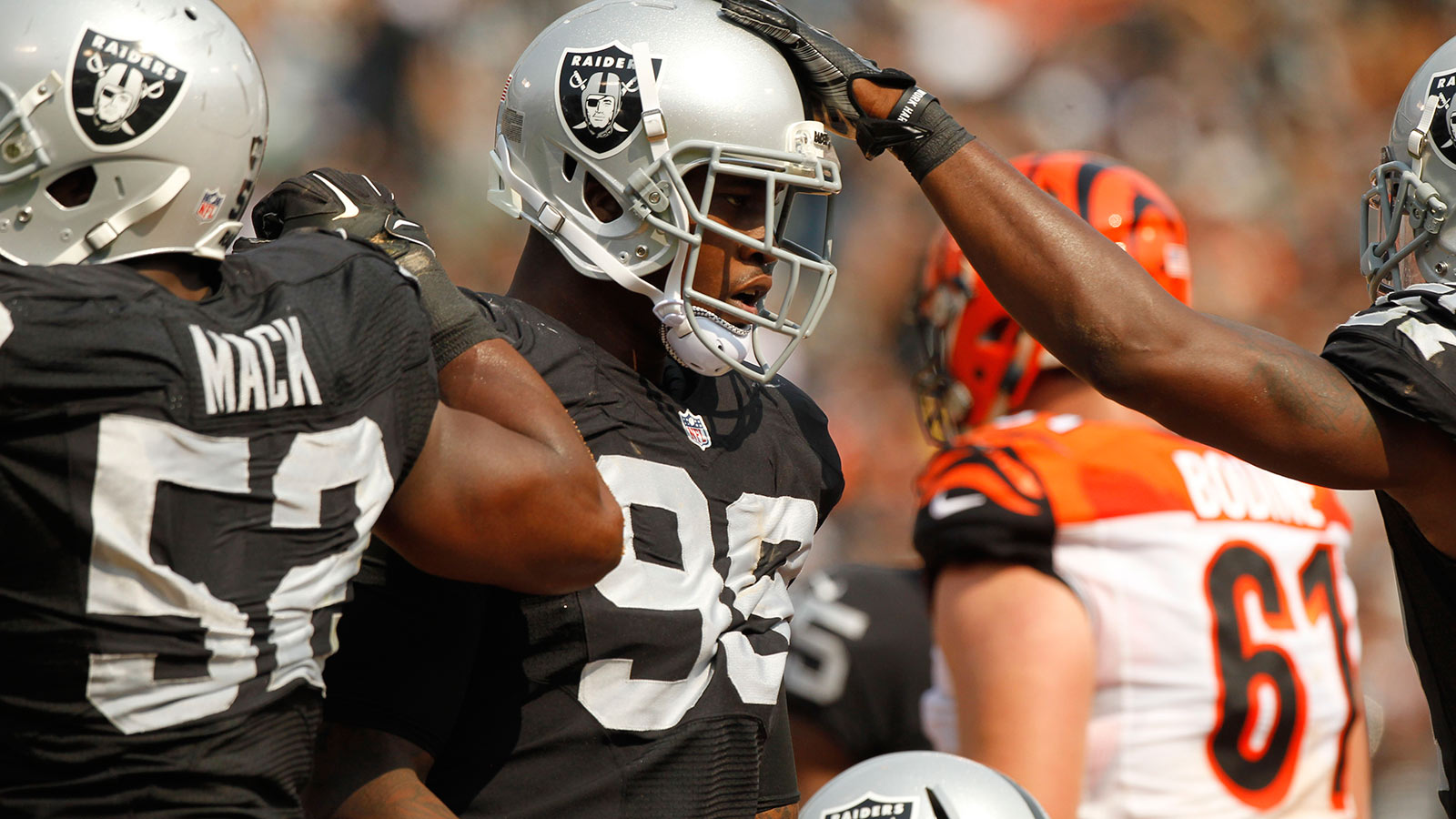 The Raiders did their homework on Aldon Smith.
They had no choice. The former 49ers star was just too talented to leave on the open market, even with his history of troubling behavior.
"There was a lot of work done on this," head coach Jack Del Rio said on SiriusXM NFL Radio. "We wanted to… be prepared to move quickly with the knowledge that everyone in the organization was comfortable with it."
The team's decision-makers were unanimous, according to CSN Bay Area's Scott Bair. They green-lighted Smith's signing last week and promised to give him all the support he needed to battle his demons.
Those demons are plentiful. Smith has faced weapons and drug charges, squared off with TSA agents, and entered rehabilitation. His latest legal woe — a DUI charge that sparked his release — was levied the same day he inked his new one-year deal in Oakland.
The Raiders surely know that a league suspension will be levied soon. They signed Smith with the intention of getting the 25-year-old on the right path for when his inevitable league discipline ends.
"We've made sure the structure is in place in a lot of different areas," Del Rio said. "We think that this is a talented young man who needs some good structure and support. He's going to get that."
Added Del Rio: "We've invited him into this family with open arms. We're looking forward to helping him grow on and off the field."
MORE NEWS:
Want stories delivered to you? Sign up for our NFL newsletters.