NFL Week 10: Announcer pairings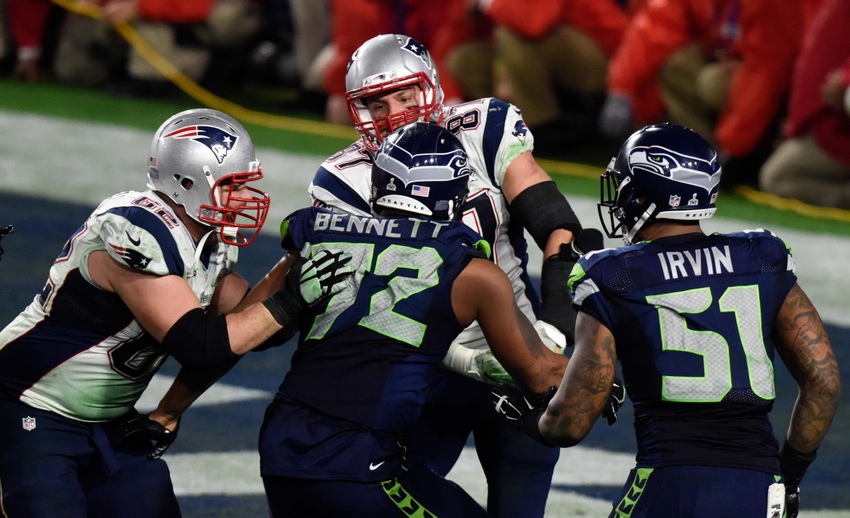 There are 14 games on the schedule for Week 10 of the 2016 NFL season. Here are the broadcast pairings for all the games this weekend.
It's already Week 10 of the 2016 NFL season. Playoff races are starting to heat up and there will be 14 games being played this week in the NFL. Only four teams will be on byes this week. Those teams are the Buffalo Bills, the Detroit Lions, the Indianapolis Colts and the Oakland Raiders.
There are three nationally televised games on the Week 10 slate. Thursday Night Football from M&T Bank Stadium will feature AFC North rivals in the Cleveland Browns and the Baltimore Ravens. The NFL Network will have the primetime telecast.
Sunday Night Football is a Super Bowl XLIX rematch between the Seattle Seahawks and the New England Patriots in Foxborough. NBC will have the primetime telecast coming from Gillette Stadium.
Monday Night Football will be in East Rutherford, New Jersey, as the New York Giants will host the Cincinnati Bengals at MetLife Stadium. ESPN will have that primetime telecast.
Here are the announcer pairings for all 14 games in the NFL in Week 10.
Thursday, Nov. 10
Thursday Night Football, NFL Network 8:25 p.m. ET
Cleveland Browns at Baltimore Ravens: Al Michaels, Cris Collinsworth
Sunday, Nov. 13
CBS 1:00 p.m. ET
Denver Broncos at New Orleans Saints: Jim Nantz, Phil Simms
Kansas City Chiefs at Carolina Panthers: Ian Eagle, Dan Fouts
Houston Texans at Jacksonville Jaguars: Kevin Harlan, Rich Gannon
FOX 1:00 p.m. ET
Atlanta Falcons at Philadelphia Eagles: Kevin Burkhardt, John Lynch
Green Bay Packers at Tennessee Titans: Kenny Albert, Daryl Johnston
Los Angeles Rams at New York Jets: Thom Brennaman, Charles Davis
Minnesota Vikings at Washington Redskins: Dick Stockton, Chris Spielman
Chicago Bears at Tampa Bay Buccaneers: Dan Hellie, David Diehl
CBS 4:00 p.m. ET
Miami Dolphins at San Diego Chargers: Greg Gumbel, Trent Green
FOX 4:00 p.m. ET
Dallas Cowboys at Pittsburgh Steelers: Joe Buck, Troy Aikman
San Francisco 49ers at Arizona Cardinals: Chris Myers, Ronde Barber
Sunday Night Football, NBC 8:30 p.m. ET
Seattle Seahawks at New England Patriots: Al Michael, Cris Collinsworth
Monday, Nov. 14
Monday Night Football, ESPN 8:30 p.m. ET
Cincinnati Bengals at New York Giants: Sean McDonough, Jon Gruden
This article originally appeared on