Roger Goodell explains why the NFL is cracking down on celebrations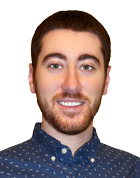 The NFL has cracked down on players' celebrations this season, as it has in recent years. Everything from twerking in the end zone to shooting a bow and arrow on the sideline has warranted a flag and fine, causing some frustration among players and fans.
Penalizing a player for shooting a jump shot over the goal post or removing his helmet seems excessive, and it probably is. However, Roger Goodell and the NFL have a reason for cracking down on this policy: players are role models.
"The [competition] committee looks at this every year," Goodell said, via the Washington Post. "This is one of those things — I've been in the league 35 years. I don't think there's been a year where we didn't look at this issue.
"It comes down to balancing a lot of issues, the professional standards that we want to uphold. We do believe that our players are role models and others look at that at the youth level. So that's important for us to hold that standard up. And it's part of being a professional. So that's one element of it."
Players are undoubtedly role models to younger fans and those who idolize them. Odell Beckham Jr. has made note of this in recent weeks stemming from his sideline antics, saying that he doesn't want to be a bad influence to those who look up to him.
There is, however, a balance between allowing players to have fun and keeping the game clean. Television ratings are down for the NFL, and some would blame that on the fact that there are so many flags being thrown during each game. The Washington Post notes that there have been 28 unsportsmanlike penalties this season compared to just 29 all of last year.
At this rate, there will be more than double last season's total in 2016, which is certainly alarming.
"We have taunting, which is a significant issue, and taunting fouls are up this year," Goodell said. "It's probably a combination of making that a point of emphasis. But we look at that as sportsmanship. And that can lead to, in most cases when somebody taunts somebody else, somebody reacts and that can escalate quickly."
The NFL is attempting to clarify what warrants a flag and what doesn't when it comes to celebrations. It remains to be seen whether that will help, but it's obvious that something has to be done – preferably letting players celebrate making big plays the way they previously were allowed to.