Miami Dolphins: AFC East recap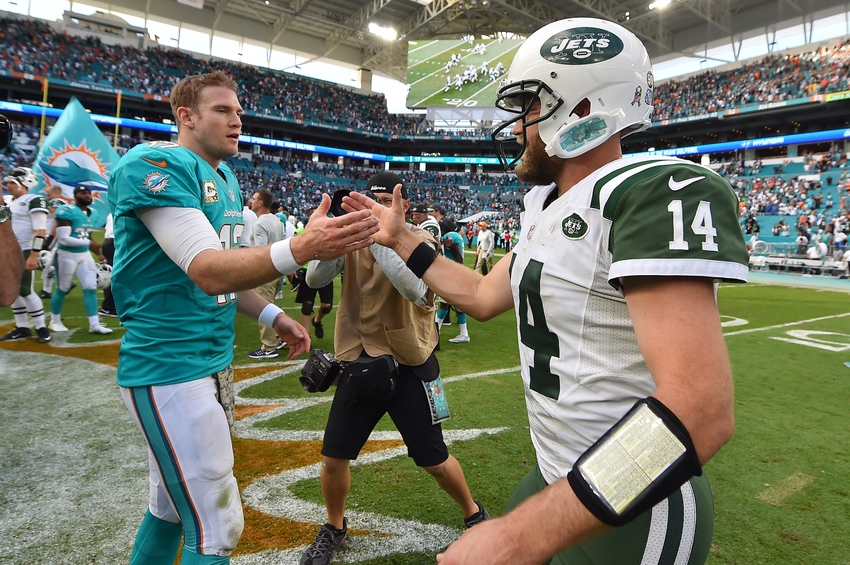 Last Sunday saw three of the four AFC East teams play on Sunday including a Miami Dolphins New York Jets match-up. How does the AFC East look now after another weekend of football?
The New England Patriots were on their bye week and thus watched from the weekend unfold from home. They will play the Seattle Seahawks this week and still stand atop the East with only one loss. The division is surely theirs for the taking.
Miami Dolphins – 4-4
With a win over the NY Jets on Sunday the Dolphins move to 4-4 on the season and with the Bills losing to Seattle on Monday night, the Dolphins moved into 2nd place in the division. They are three games behind the Patriots and will face New England late in the season for a second time.
The Dolphins begin a long road trip this week when they travel to San Diego on Sunday and follow that with a trip to Los Angeles the following week to face the Rams.
Buffalo Bills – 4-5
The Bills dropped to 4-5 after a back and forth crazy game against the Seahawks that had more than enough questionable and wrong calls on the field that some would agree tilted the game in the Seahawks favor. The Bills are off this week and will either go back a full game behind Miami if the Dolphins win or find themselves tied for 2nd if the Dolphins lose.
New York Jets – 3-6
New York has yet to have their bye week but they could surely use one. The Jets lost to Miami last Sunday and are continuing their slide in 2016. Winners of two in a row heading into the Miami game, the Jets are a mess right now and do not look like they are headed in the right direction mainly due to serious concerns at quarterback.
The loser of the Jets and Miami game was important because the playoffs would be all but mathematically out of the picture. The Dolphins are hanging onto that hope.
More from Phin Phanatic
This article originally appeared on