Keep an eye on Bennett Jackson during the Giants' OTAs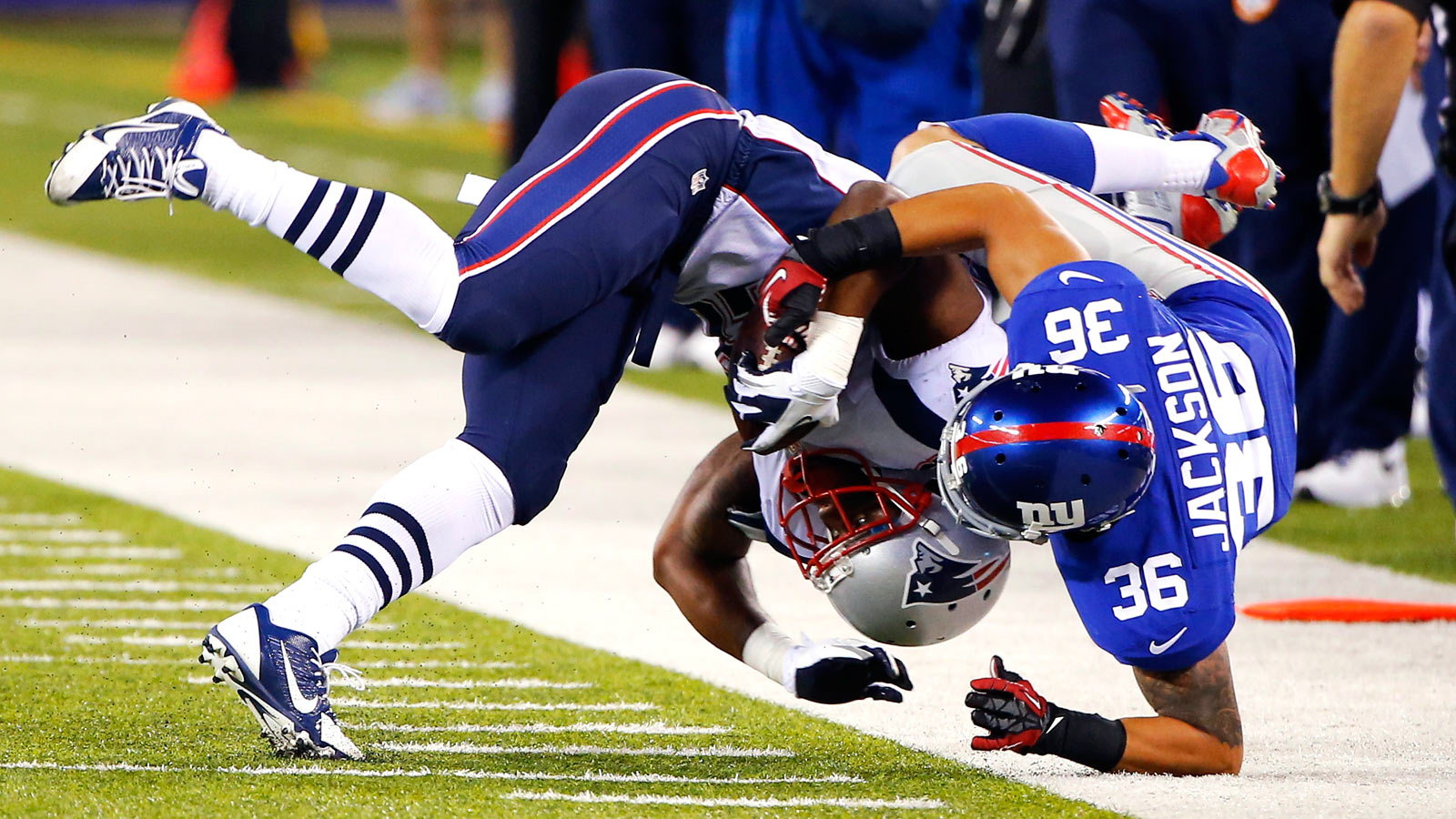 New York Giants defensive back Bennett Jackson will be entering his second season of offseason training with a new challenge ahead of him. After being selected in the sixth round of the 2014 NFL Draft to play cornerback, the Giants' coaching staff has approached Jackson about converting to safety in 2015. It doesn't take a student of the game to realize the quickest path to starting time in the defensive backfield comes at safety. His transition to the Giants' weakest position on their depth chart will be an interesting story to track during the team's first set of OTAs from May 26th through May 28th.
When the plan was relayed to Jackson earlier this offseason, he immediately jumped on board.
"I was like 'Yeah, let's do it,' '' Jackson told Paul Schwartz of The New York Post.
When it comes to molding young prospects, the NFL is all about projection. Jackson has never played safety on any consistent basis, but the Giants see a prospect with the skill set to make a smooth transition. At 6-feet tall and 195 pounds, Jackson stood out at the 2014 NFL Combine in the explosion drills that are often important for playing safety at the next level. His 38-inch vertical and 128-inch broad jump were among the best at his position. He clocked a 4.51 40-yard dash at the combine while running with a self proclaimed tweaked hamstring, but he later improved that number at his Pro Day when he ran a 4.40.
Head coach Tom Coughlin sees nothing but upside when it comes to Jackson's transition to the safety spot.
"It is all in front of him,'' Coughlin said. "We think he can cover. He has done a good job of getting us lined up and then we will see how he plays."
Jackson's most difficult task will be learning the defensive calls and getting he and his teammates lined up on every play. The good news is that he won't be the only one learning new defensive calls. The Giants transitioned to new defensive coordinator Steve Spagnuolo this offseason.
Jackson is well aware of the road ahead of him, but he feels like he has the right skills to compete at the safety position.
"At the end of the day, I'm a DB,'' Jackson said. "I think my strengths are cover skills, I got good speed and I got good ball skills. The thing it's gonna take for me to get out there and make an impact is, I just got to learn the defense and really just communicate the calls fluently. That's really the main thing with learning a new defense, you got to be accountable and allow people to trust that you're gonna be out there and really just get the job done.''
In the end, Jackson may have the opportunity to win a starting job without having to also take the responsibility of lining up the defense. According to the coaches and veteran Prince Amukamara, rookie safety Landon Collins has already stood out in his ability to make the defensive calls and line up defensive backs in the right spots. Jackson's clearest path to playing time could come opposite Collins at free safety. It is here that he will compete with Nat Berhe, rookie Mykkele Thompson, Cooper Taylor and potentially some other names who could surprise in OTAs and enter the mix. Jackson's transition begins May 26th when the Giants hold their three-day set of OTAs, and his progression will be one of the most interesting stories to track.
(h/t New York Post)
Photo Credit: Jim O'Connor/USA TODAY Sports