Jacksonville Jaguars at Chicago Bears: Week 6 Preview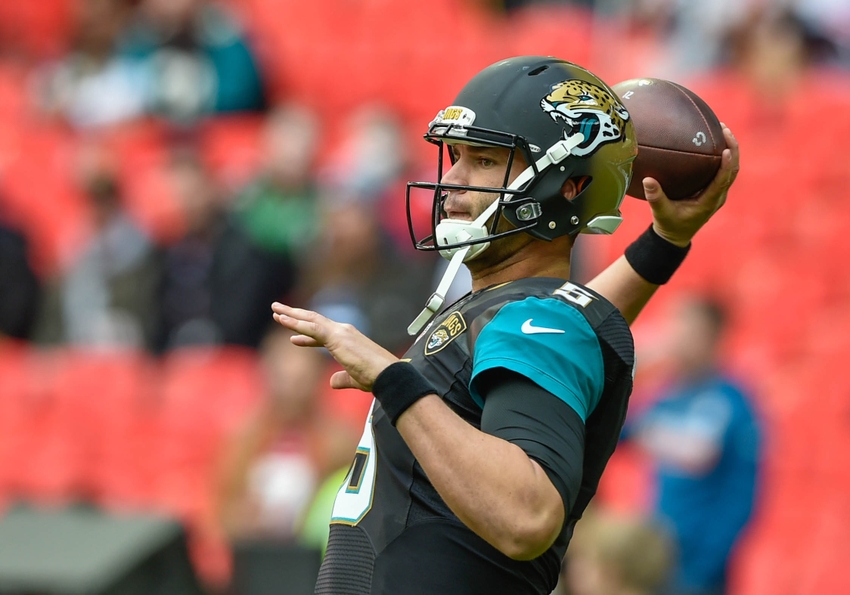 Both the Jacksonville Jaguars and Chicago Bears desperately need a win in week 6 to stay alive in the playoff hunt. Which of them can rise to the occasion?
The two teams are in their respective positions for different reasons. Jacksonville boasts one of the youngest, most intriguing rosters as far as talent. Yet for whatever reason they just can't seem to put everything together. Chicago has been devastated by injuries with their starting quarterback and much of their defense being out multiple games.
Background:
Two teams that have been close all year to boasting winning records but instead boast two wins between them. On top of that there are two head coaches in John Fox and Gus Bradley who are certainly starting to feel the heat. They know the expectations were for big steps forward in 2016. Instead the Jaguars look no different from last year and the Bears actually look like they're taking a step back. This despite significant upgrades in the off-season. It's not just about winning at this point. It's also about saving jobs.
Injury Report:
Eddie Royal (calf) – As stated earlier, injuries have been center stage of the Bears' struggles so far. Thus far wide receiver Eddie Royal has gutted it out with a calf problem. He's become one of their primary playmakers on offense. So him missing the game would be a pretty substantial blow. The good news is he plans to play. How effective he can be is another question.
Tashaun Gipson (knee) – The problem with Gipson has never been his ability. He can be one of the best ballhawk safeties in football. The issue has been health. It's always one thing or another with him. Now another ailment has cropped up. This time it's a nagging knee that leaves him questionable for the game. Not good considering the Bears have thrown for 300+ yards in three-straight games.
Key Matchup:
Willie Young vs. Kelvin Beachum
No losses have been felt more by the Bears defense than the edge rushers. Pernell McPhee, Lamarr Houston and Leonard Floyd are all out. This has left the duties in the hands of veteran Willie Young. After a slow start to the season he enjoyed a breakout game in Indianapolis with three sacks. He'll need a repeat performance in order to keep Blake Bortles from going off against a weak secondary. Left tackle Kelvin Beachum was brought in to prevent just that.
Prediction:  Jaguars win 30-21
At the end of the day Jacksonville has the healthier team and the more explosive offense. Those two factors often play key in claiming victories. It won't be pretty most of the day but they'll score enough to where Chicago just can't keep up. The Bears offense is averaging a dismal 17 points per game in 2016. That makes them easy pickings for a strong offense.
This article originally appeared on