Injury Updates: Jennings still unfit for Sunday's game against Baltimore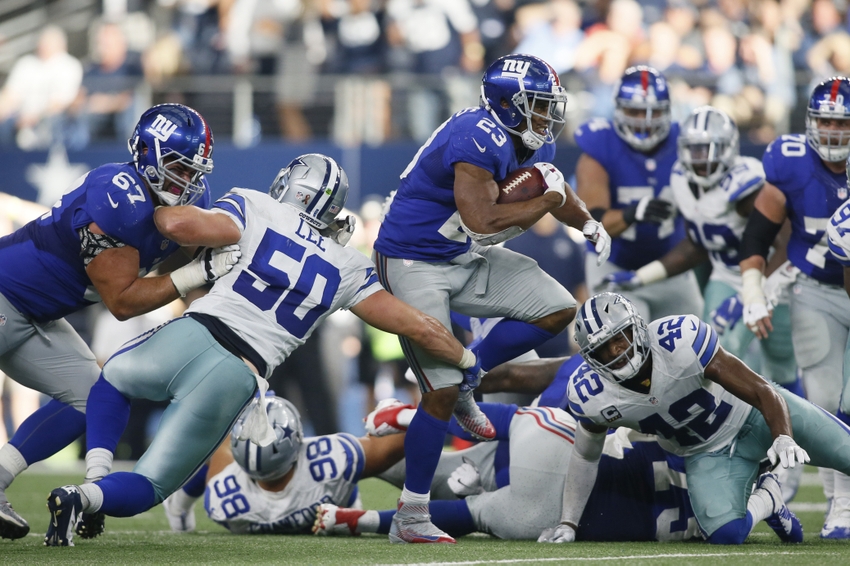 New York Giants premier running back Rashad Jennings will not return from the inactive reserve after suffering a severe injury to his thumb on a running play earlier in the season.
Jennings injury to his hand makes him unfit to serve as the primary running back and the Giants have put their faith in first-years.
Since Jenning's injury, the Giants have lost players on the offense and defense to minor to severe injuries. Notably, Shane Vereen is out with a tricep injury until November. This creates a hazard for the Giants who must face Baltimore, Los Angeles and Philadelphia in the upcoming weeks.
Without Jennings in the starting roster, the Giants have gone 1-3, albeit against highly ranked teams.
The absence of Jennings has been tangible as rookie replacements have been uninspiring for the most part. Paul Perkins 17 yards in four carries. In his fifth season, Bobby Rainey has had fewer rushing attempts. Last, Orleans Darwka has not picked up the slack rushing 3.7 yards per carry in the first games of the 2016 season.
This article originally appeared on