Huge player who could be in WWE vying for Vikings roster
By Alex Hoegler
The Minnesota Vikings have plenty of talent that could earn them a playoff spot in 2015. The one thing they're missing? An absolute giant of a player that could rival that of the Big Show from the WWE.
According to NFL.com, the team is trying out six-foot-nine and 350 pounder Babatunde Aiyegbusi, a pro football player who played the sport in both Europe and Poland.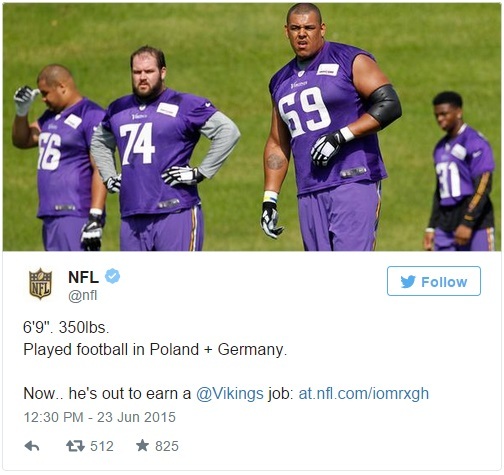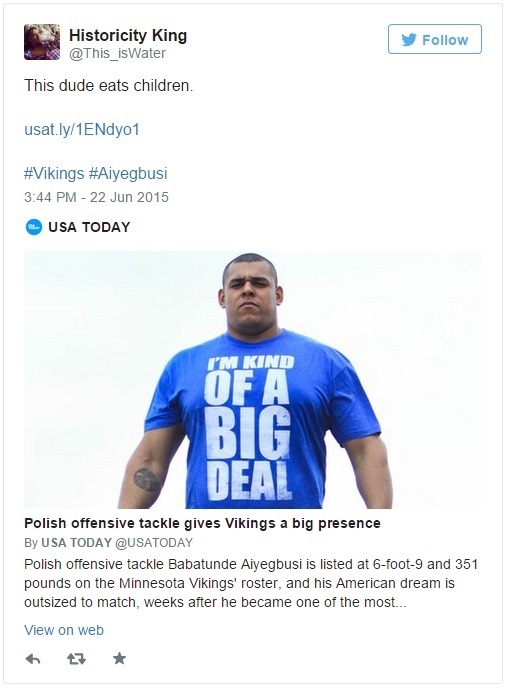 Can the Vikings just sign the guy so that we can see him at least return kickoffs?
More from cover32: