Here's why Adrian Peterson won't have to carry the Vikings' offense alone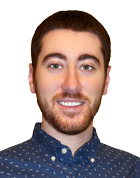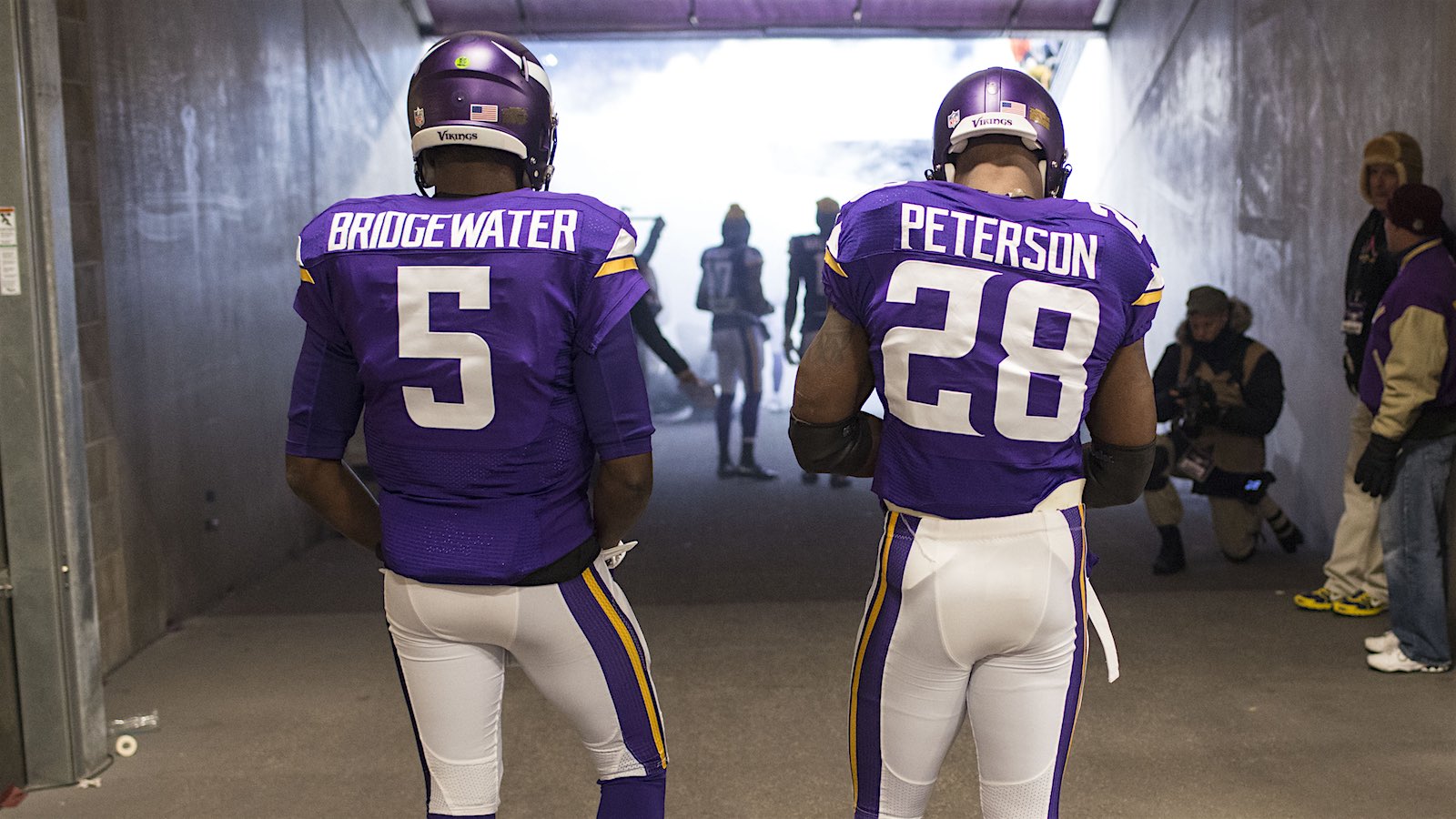 The Minnesota Vikings are coming off of a season in which they won 11 games and took home a division title – the first time they've finished first in the NFC North since 2009. That year, the Vikings finished with a 12-4 record with Brett Favre at the helm as they made it all the way to the NFC Championship game.
Not coincidentally, 2009 is the last time Minnesota had a 1,000-yard receiver. The Vikings also haven't had a 4,000-yard passer since that season.
One thing has remained consistent through all of this, though: Adrian Peterson. Despite the fact that the Vikings have had just one 1,000-yard receiver next to Peterson in his career, he's continued to truck along as arguably the best running back in football. No player has rushed for more yards since he came into the league in 2007, and it's not close.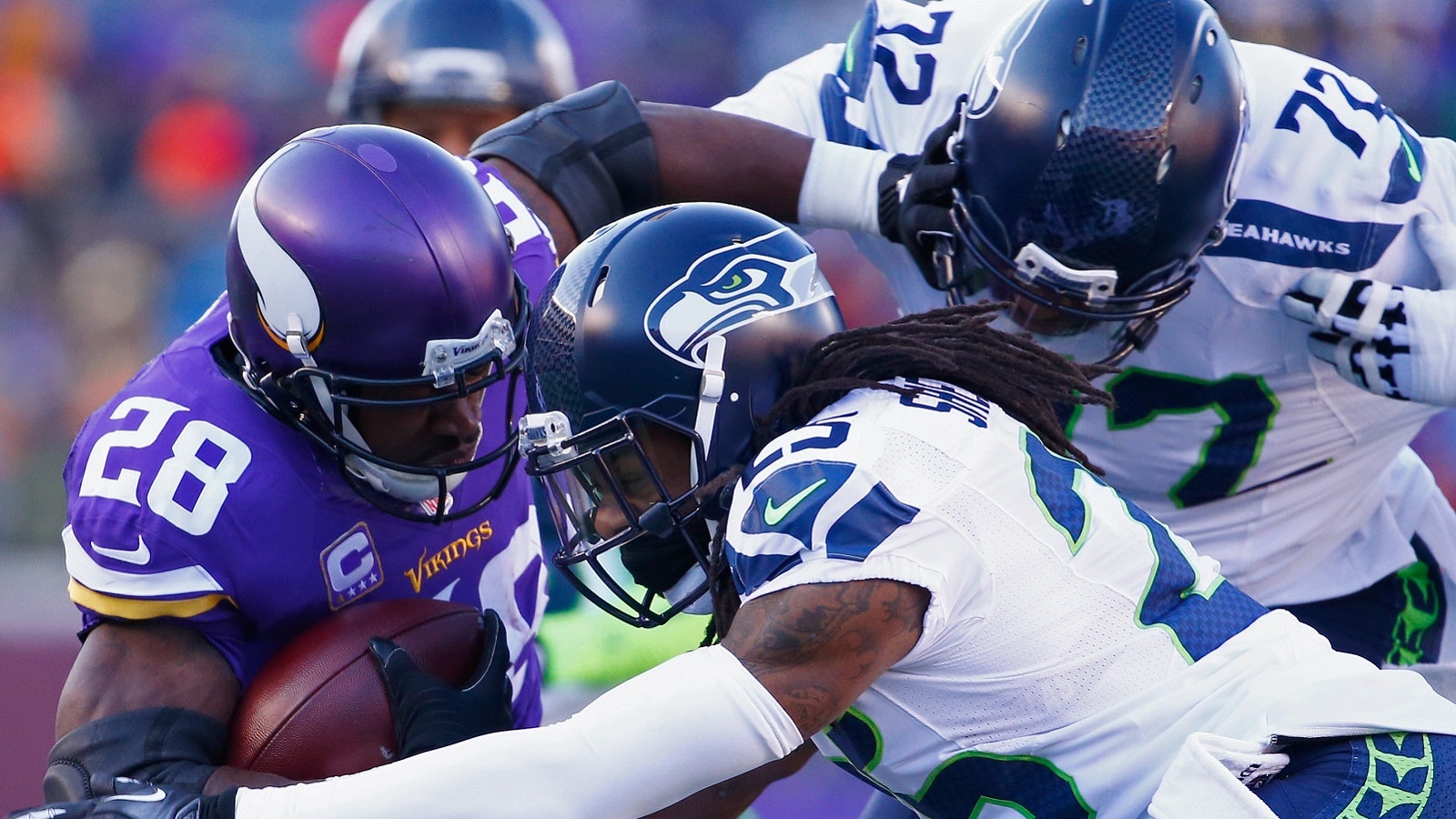 He's totaled 11,675 rushing yards in that span, with the next best being Frank Gore at 9,737 yards – and that's in 14 fewer games than Gore. Peterson is the reason Minnesota has reached the postseason four times in the past eight years after the Vikings clinched a playoff berth just once in the six years before his arrival.
At 31 years old, though, it's in the Vikings' best interest to limit Peterson's carries a bit. After all, he is past the dreaded 30-year-old mark for a running back, which is typically when skills and numbers decline at the position.
Of course, Peterson isn't like other running backs, but it might finally be time for Minnesota to take some pressure off of him on offense. And fortunately, they now have the weapons to do so – something they haven't had in recent years.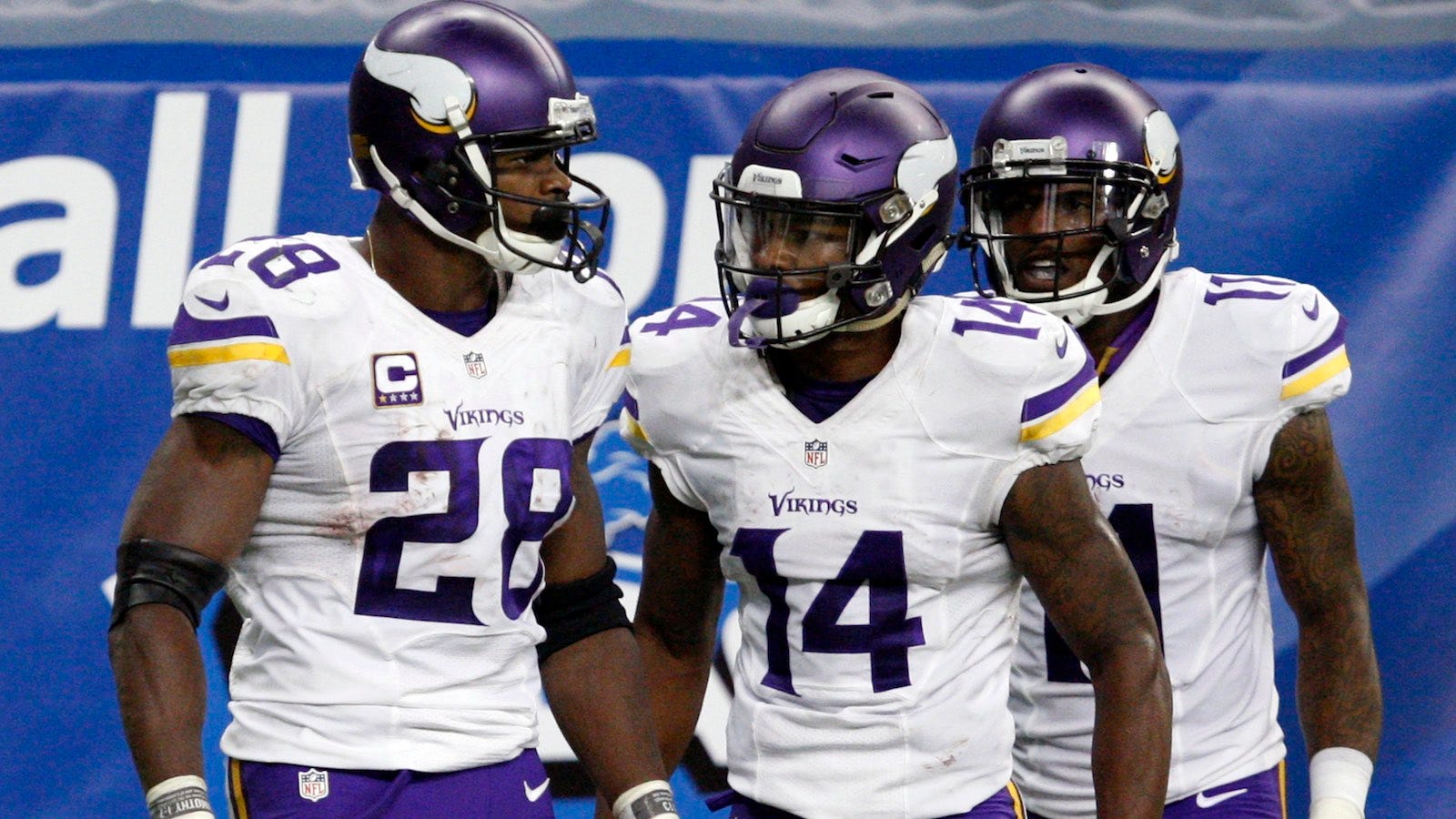 Teddy Bridgewater, while he's by no means an elite quarterback, has developed into one who can make plays from inside and outside the pocket. He's given the Vikings a stable player under center, and they've surrounded him with talented weapons.
Stefon Diggs emerged as a No. 1 receiver last season, catching 52 passes for 720 yards and four touchdowns in just 13 games as a rookie. With a second offseason under his belt and increased confidence entering Year 2, Diggs is a legitimate candidate to top 1,000 yards receiving; he'd be the first Viking to do so since Sidney Rice had 1,312 yards in 2009.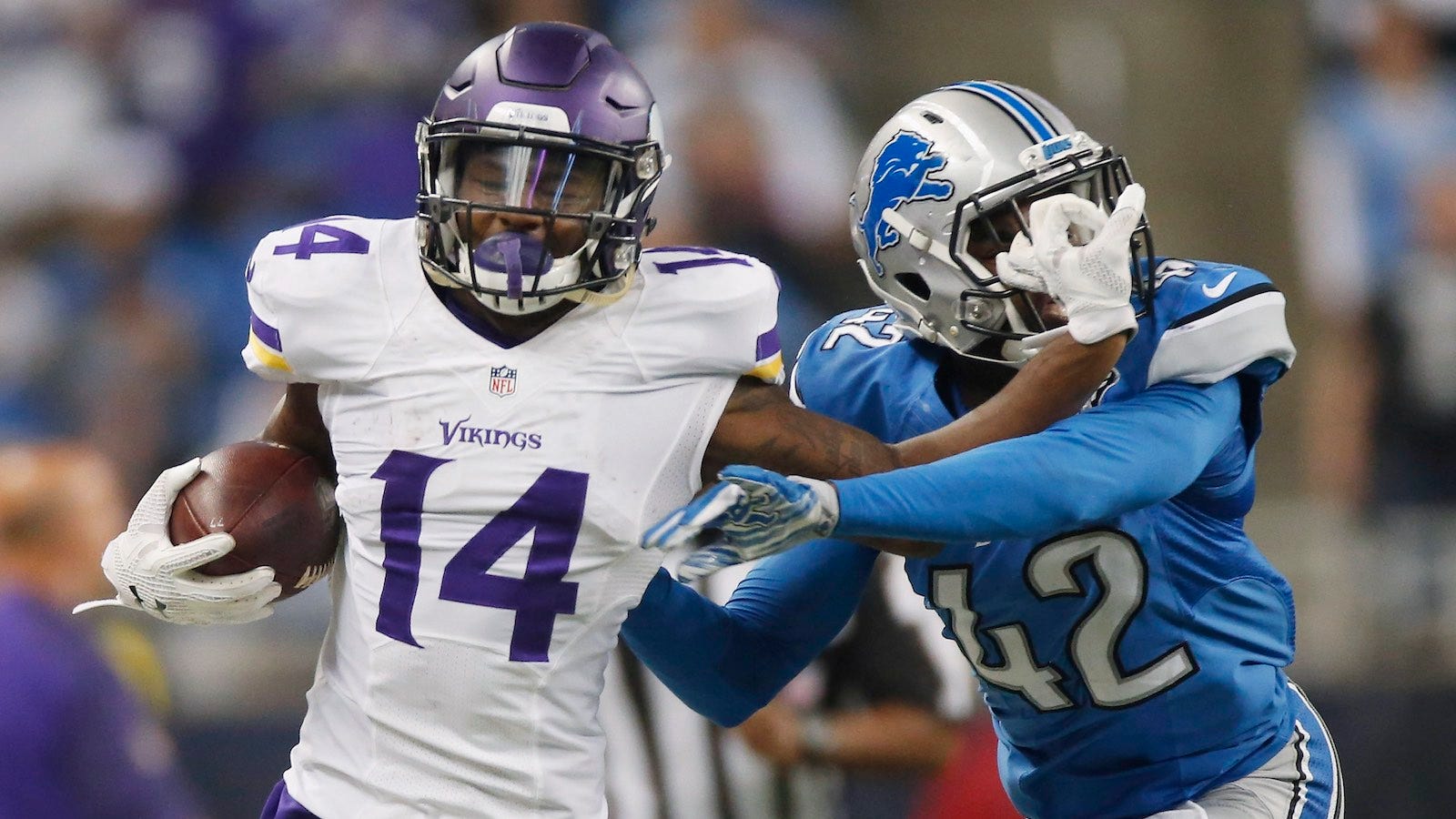 The Vikings weren't satisfied with just Diggs at the top of the depth chart, though. They added Laquon Treadwell in the first round of the draft, giving Bridgewater a big possession receiver on the outside. That's an area where the Vikings had to improve, particularly when in the red zone.
The addition of Treadwell not only takes double coverage away from Diggs, but it opens up the field for Peterson. Teams won't be able to load the box against the run when facing the Vikings, which they had done regularly in the past.
Translation: Peterson will have much bigger holes to run through.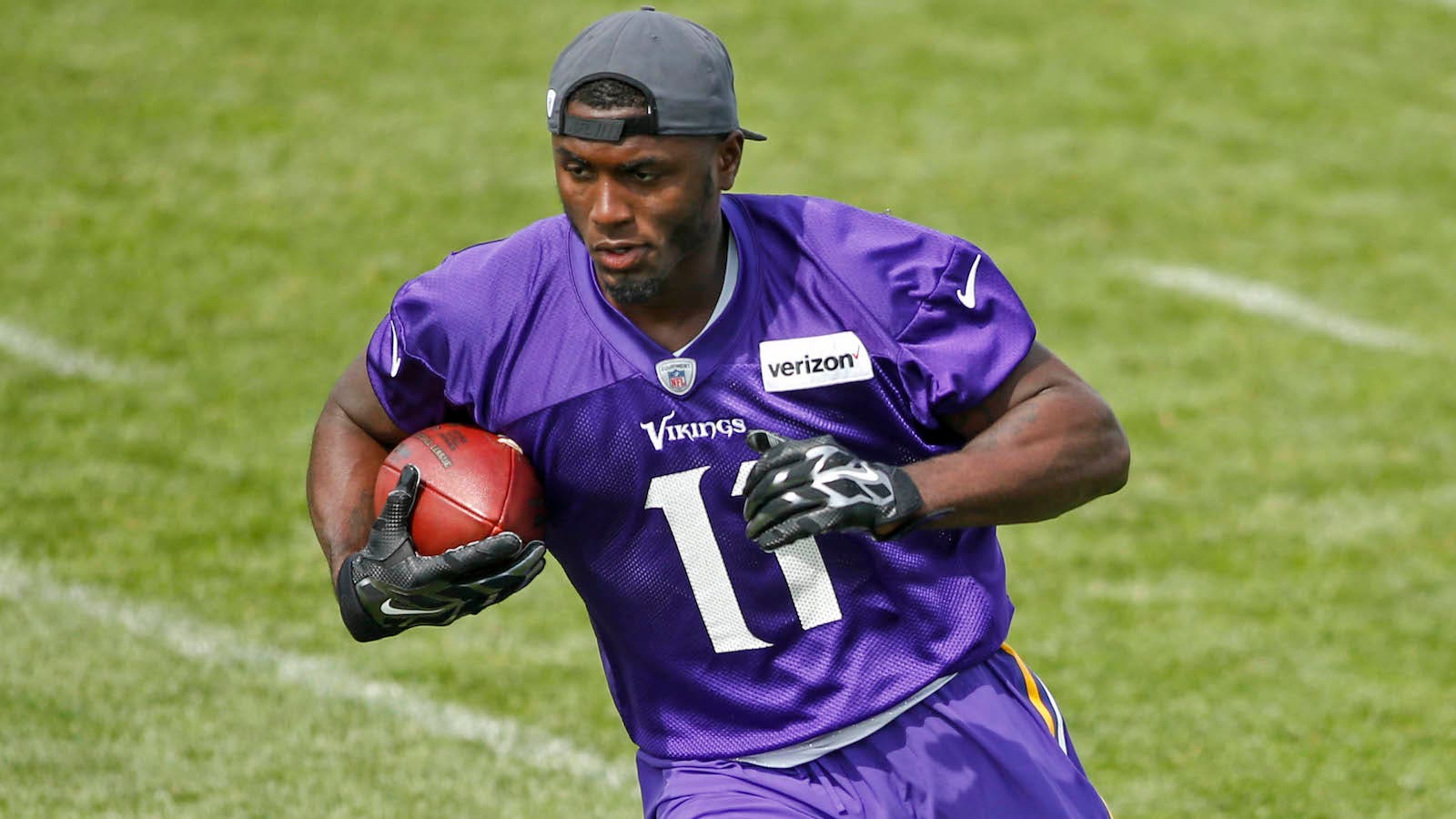 In addition to Treadwell and Diggs, the Vikings also have Charles Johnson and Cordarrelle Patterson at wideout. Sure, Patterson has been a huge disappointment since being a first-round pick in 2013 (just two receptions last season), but he can still contribute as an offensive weapon if he works on his craft of route running and understanding how to play wide receiver.
If the Vikings can get decent numbers out of Johnson and Patterson, both of whom are tremendous athletes, they'll be in good shape. That will allow the coaching staff to give Peterson 20 touches a game instead of 25 or 30. It will keep him fresh down the stretch and could prolong his career. That's what can happen with a strong wide receiver group for Bridgewater to throw to.
In the past, it was just tight end Kyle Rudolph and underwhelming receivers such as Mike Wallace, Greg Jennings and Percy Harvin. With that cast, Bridgewater, Matt Cassel and Christian Ponder weren't able to air it out regularly. That's partly due to the fact that Cassel and Ponder didn't have the ability to do so, but it's also because their receivers couldn't be trusted to make plays.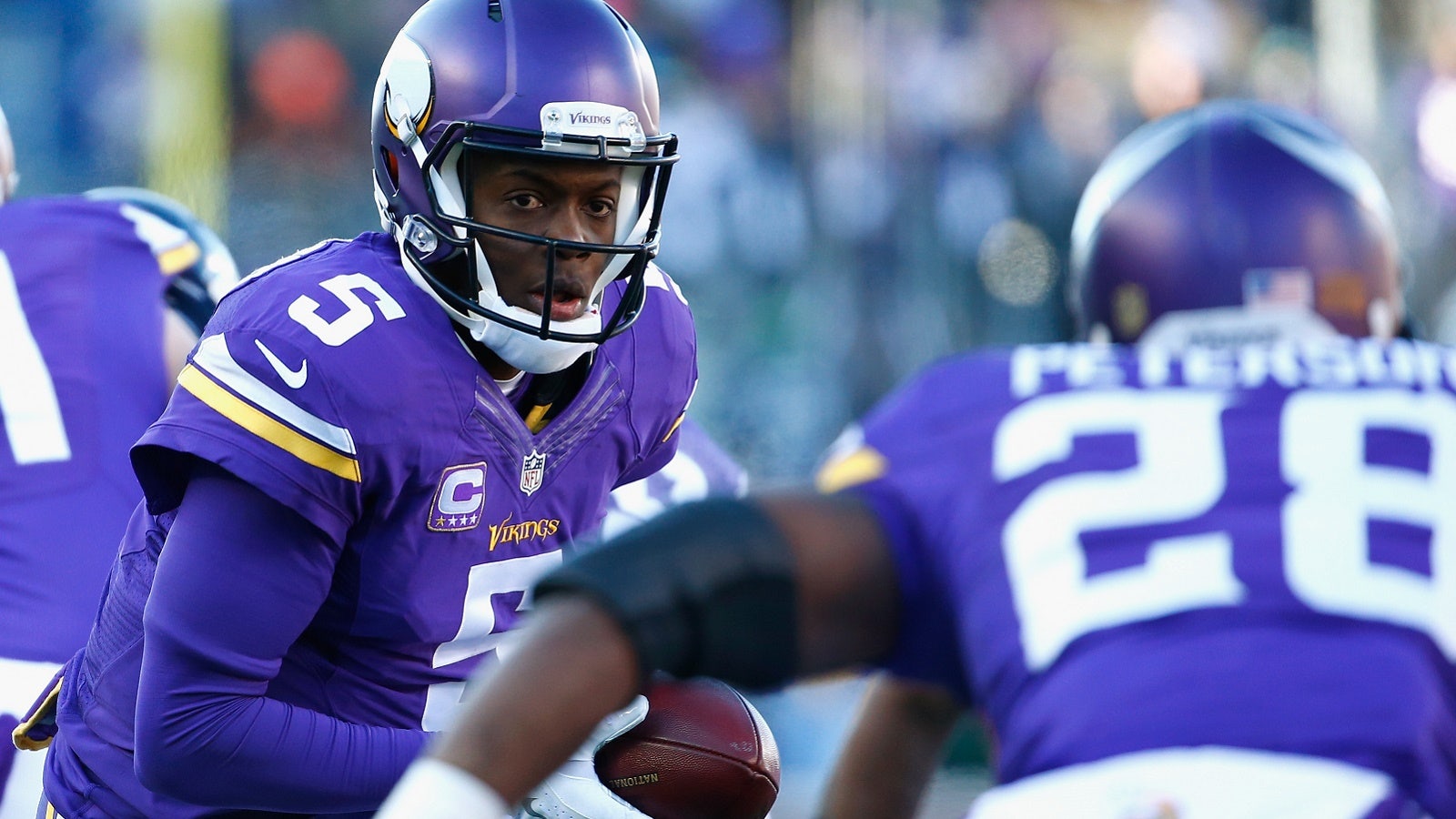 It's a different story now with Treadwell, Diggs and Rudolph in place. And Bridgewater's arm makes it possible for the Vikings to throw it 30 times a game instead of 20.
The pressure is still on Peterson to produce, but the success of the Vikings falls on his shoulders far less than it did in the past. He has a talented supporting cast this season, and it's going to work wonders for his durability and stamina over the course of 16 games.