Giants vs. Saints: The Madden 17 simulator says…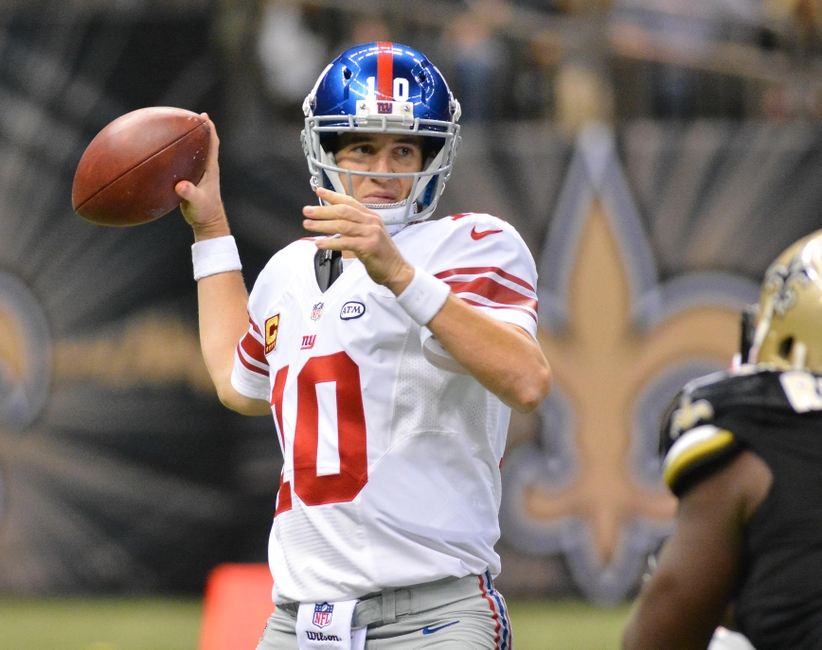 EA Sports Madden 17 predicts this Sunday's Giants vs. Saints match-up at MetLife Stadium.
No In-Editor Preview for 120 Sports Videos
Video Details
ID: 201409504
Source: 120 Sports
Starting with the Giants vs. Saints in Week 2 and continuing through the 2016 NFL season, GMen HQ will use Madden 17 to simulate Big Blue's weekly match-up ahead of the game. We'll simulate each game 10 times and give you the results, assessing the quarterback comparison and the Giants' defense.
Upcoming

Schedule

9/18

New Orleans Saints
9/25

Washington Redskins
10/3
at

Minnesota Vikings
10/9
at

Green Bay Packers
10/16

Baltimore Ravens
We lead off this week with the New Orleans Saints, a perennial thorn in the Giants' side. The teams don't meet often (four times in 7 seasons), but when they do, Drew Brees has a field day. Brees has averaged 400 yards and 4 TDs on a 70 percent completion percentage in those four contests.
The Giants' have upgraded their defense from a year ago, but they know what they're facing. In a post on Giants.com, the team's official website, one of those upgrades, Janoris "Jackrabbit" Jenkins talked about the challenge Brees presents this weekend.
"Preparing for a rookie is easy because they have a limited playbook. With Drew Brees, he has an open playbook. To changing all the routes and switching plays, and seeing matchups he doesn't like, and attacking."

– Janoris Jenkins
Will Brees once again shred the Giants secondary? We turn to the simulator, and the results may not be what you thought.
Final Results: NYG wins 7/10

26.1

20.4
Sim Offense
Eli Manning, yds/TD-INT/completion %- 252.9/1.6-.6/74.2% 
Drew Brees, yds/TD-INT/completion %-  230.0/1.2-.9/59.4%
Sim Defense
TOT yds allowed- 321.1
Passing- 230.0
Rushing- 91.1
Turnovers- 1.3
Sacks- 1.1
This article originally appeared on