Eric Dickerson Destroys Rams' Jeff Fisher for Imposing Ban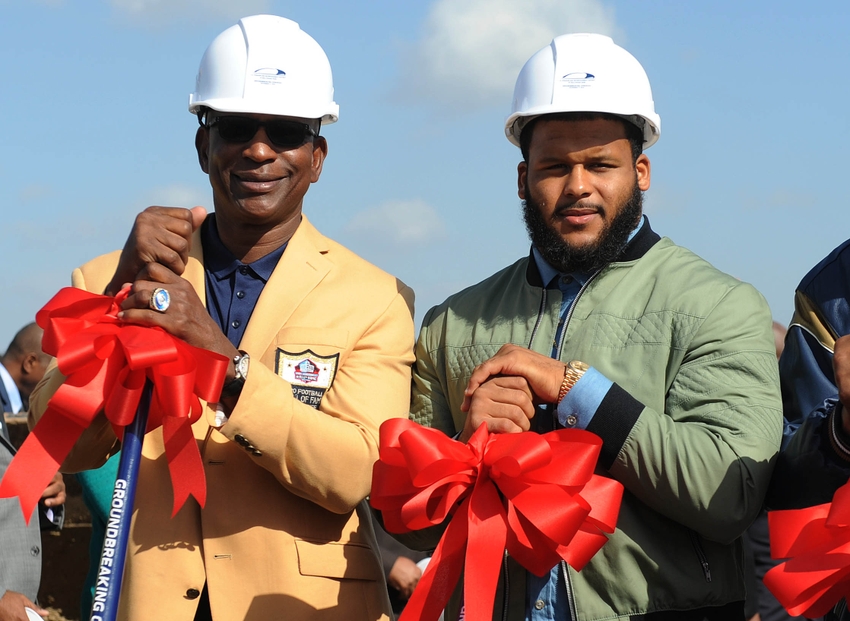 Los Angeles Rams legend Eric Dickerson has officially destroyed head coach Jeff Fisher.
Oh boy. Los Angeles Rams legend Eric Dickerson has completely destroyed head coach Jeff Fisher in what might be the final embarrassing straw that breaks the camels back.
Dickerson spoke on Monday night in an interview on FOX Sports Radio and laid it all on the table, including what he said to Fisher when the ban was imposed by the head coach.
Here are the best lines from the Hall of Fame running back:
'As long as Jeff Fisher is the head coach, don't ever worry about seeing me on the sideline again.'

"How dare you have the audacity to call me with that nonsense? … I bled for that team."

"You could get fired. Les Snead could get fired. Kevin Demoff could get fired. But I will always be Eric Dickerson of the Los Angeles Rams."
Wow. I guess I shouldn't be surprised that this poor move came from Fisher?
How foolish was he to think he'd pull something like this and Dickerson wouldn't at least let it slip? After all, Dickerson isn't one to hold his emotions in and this is just the latest example – and good for him for doing it.
Fisher can't possibly recover from something like this, but stranger things have happened. There is a real good chance he'll face boos from a home crowd this week when the Rams take on the New England Patriots.
In Fisher attempting to remove what appears to have been a distraction for his team, he has created an even bigger one by picking with the wrong guy. Dickerson would win this battle everyday and twice on Sunday, regardless of what Fisher's success was as the head coach. It'll be interesting to see where this goes from here.
This article originally appeared on