Colin Kaepernick Named 49ers Starting Quarterback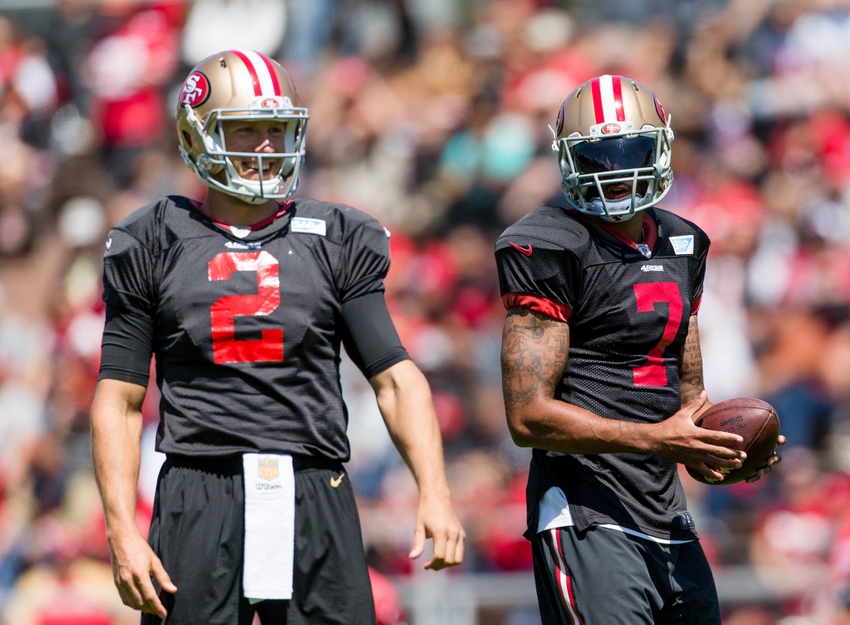 Chip Kelly has officially made a move at the quarterback position
After a dismal 1-4 start to the San Francisco 49ers season, head coach Chip Kelly has decided to make a major change. Colin Kaepernick will start this Sunday against the Buffalo Bills and for the foreseeable future for the 49ers.
This will be Kaepernick's first start since losing 27-6 to the St. Louis Rams on November 1.
Kaepernick underwent multiple shoulder surgeries over the offseason after losing his starting job to Blaine Gabbert under head coach Jim Tomsula. Kaepernick reportedly demanded a trade, and was heavily rumored to be a pre-draft target of the Denver Broncos.
After experiencing a "dead arm," Kaepernick lost the starting job to Gabbert once again, this time with Chip Kelly at the helm.
Gabbert threw five touchdowns and six interceptions in the 49ers first five games of the season.
Kaepernick took the 49ers to back-to-back NFC Championship games under Jim Harbaugh, who was fired due to a disgruntled relationship with members of the front office. Kaepernick has dramatically regressed since 2013, and has been a recent distraction with on-field protests.
When Kelly was with the Philadelphia Eagles, many speculated Kaepernick would be the perfect quarterback to run his zone-read offense. Time will tell if the offense can sustain itself in the NFL, but early showings are that it can not due to the stress it puts on players bodies.
Kaepernick played in the final two preseason games, finishing a combined 13/24 with 117 passing yards and no touchdowns.
This article originally appeared on