Chiefs open up as underdogs against Broncos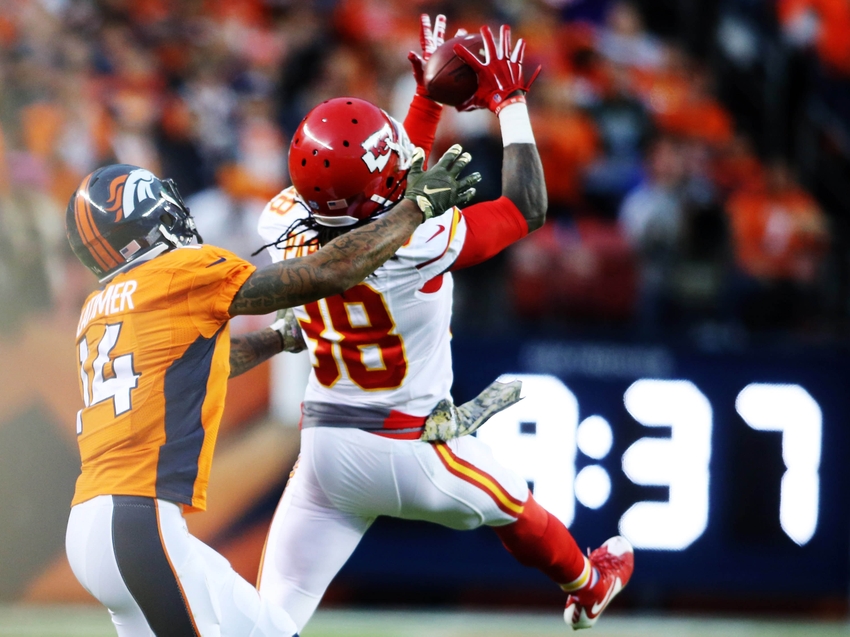 The Kansas City Chiefs are going into Sunday Night Football as underdogs against the Denver Broncos, but the line isn't massive.
Kansas City has been the favorite in most of its games this season, but that won't be the case on Sunday night at Mile High. In the upcoming game, the Chiefs are sitting as 3.5-poiunt underdogs against the Broncos, according to OddsShark.
Considering Vegas gives a field goal to the home team, the line is indicating that these teams are virtually dead even. Frankly, with both being 7-3 and struggling offensively, that seems about right. Kansas City has not been able to get anything going in each of the past three weeks, while the Broncos are rolling out with Trevor Siemian under center.
This game is going to come down to two things; Andy Reid and turnovers. If the Chiefs have a competent sets of plays to run, don't blow insane timeouts and don't turn the ball over, they probably win. Denver scores 40 percent of its points off turnovers, the highest percentage in the league.
The Chiefs can't afford to play like hot garbage again. They will get blown out – again – on national television. We are going to find out plenty about this team come Sunday, one way or the other.
More from Arrowhead Addict
This article originally appeared on