Chiefs have major injuries for Broncos game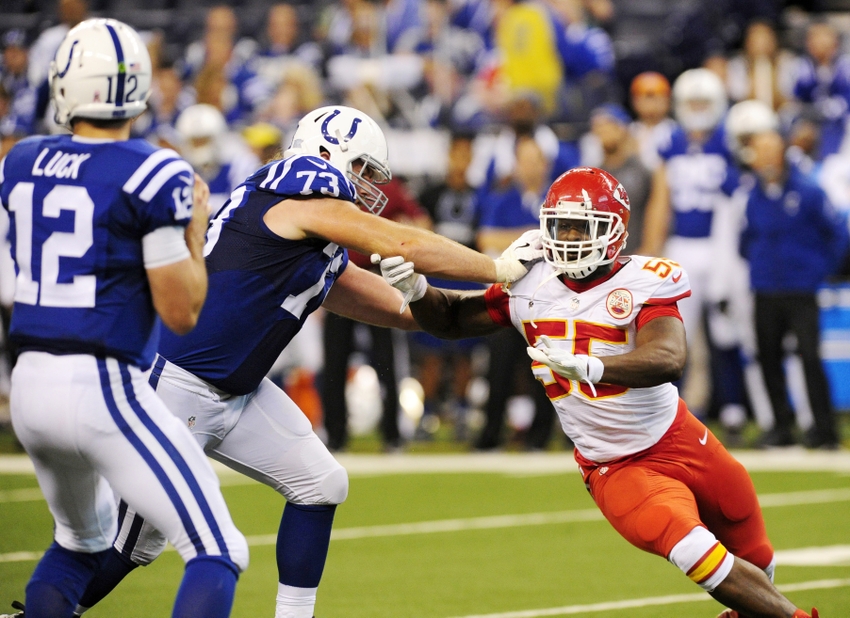 The Kansas City Chiefs are all kinds of injured going into their primetime contest against the Denver Broncos. It might very well spell doom.
Kansas City has been dealing with injuries all season, but this might be the back-breaking moment. The Chiefs are 7-3 and going to face the Broncos on Sunday night, a team also with a 7-3 mark. To say this game is important would be an understatement.
Denver, coming off its bye, has only the notable injury of C.J. Anderson. Other than that, the Broncos are 100 percent healthy. The Chiefs? Well, sit down.
Kansas City practiced on Friday and did so without Derrick Johnson, Tamba Hali, Steven Nelson, Dee Ford, Jaye Howard and Dontari Poe. Head coach Andy Reid believes Johnson and Hali will play on Sunday, but the rest are either out or question marks.
At this point, it might simply be too much to deal with. Poe being out would be a death blow, considering the line is already without Allen Bailey and Howard. Johnson has a bad hamstring/Achilles, and he's playing next to third-stringer Ramik Wilson (who has been excellent, to be fair).
Steve Nelson, Jeremy Maclin, Dee Ford, Tamba Hali, Jaye Howard, Dontari Poe and Derrick Johnson didn't practice today for the #Chiefs.

— BJ Kissel (@ChiefsReporter) November 25, 2016
Of course, that list doesn't even touch on Jamaal Charles, Parker Ehinger, Josh Mauga, Justin March-Lillard and Bailey, who are all on Injured Reserve. There might not be a team in the NFL with more injuries than Kansas City. Denver certainly has to feel good, knowing it has all of its weapons – sans Anderson – ready to deploy.
If Reid finds a way to win this game, it would be the most impressive win of his career with the Chiefs. Bar none.
More from Arrowhead Addict
This article originally appeared on