Chiefs beat Jaguars in ugliest NFL game imaginable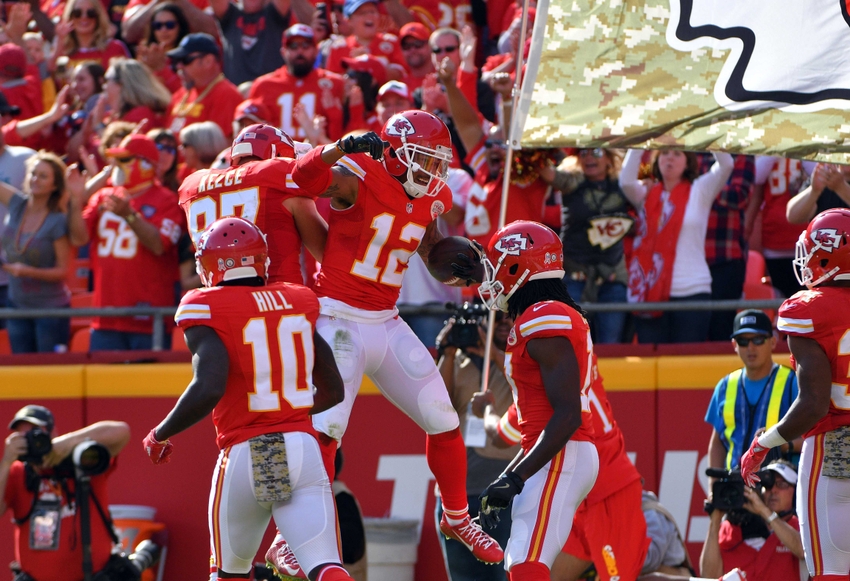 The Kansas City Chiefs beat the Jacksonville Jaguars on Sunday afternoon, but it took all of our collective will not to turn off the TV.
We could sit here and talk about the fine details of the game. That would be a waste of time. The reality is that the Chiefs played awful football offensively all day, resulting in a net total of 231 yards. While the defense made huge plays, it allowed 449 yards to the Jaguars, including 205 rushing yards on 6.4 yards per carry.
Meanwhile, Nick Foles was an unmitigated dumpster fire. He threw into coverage, he took coverage sacks, he looked utterly lost. The stat line of 20-of-33 for 187 yards and a touchdown doesn't begin to do his play justice.
If anybody thought Alex Smith would be embroiled in a quarterback controversy, there's no doubt about the starter now. Foles was that bad and then some.
As for positives, the Chiefs won. Seriously, that's the ultimate goal. Kansas City played most or all of the game without Alex Smith, Jeremy Maclin, Spencer Ware, Jamaal Charles and Travis Kelce. It was hideious to watch, but Kansas City found a way to win.
The bright spots were certainly the special teams, which had a forced fumble by Daniel Sorensen and D.J. Alexander, resulting in a Foles touchdown pass a few plays later. There was also a nice 36-yard punt return by Tyreek Hill that resulted in one of four Cairo Santos field goals.
Defensively, Ramik Wilson was excellent. He had an interception that led to three points and a tackle for loss. Dee Ford also continues to terrorize the rest of the league, notching his eighth and ninth sacks. He now leads the league.
Ultimately, put this one in the win column and forget it. Kansas City will be much, much healthier next week. The Chiefs will also have Justin Houston back if things go well this week in practice. It should be a completely different outcome.
Enjoy the Sunday night game, Kansas City. Your Chiefs are 6-2.
More from Arrowhead Addict
This article originally appeared on