Carolina Panthers unveil incredible statue for founder Jerry Richardson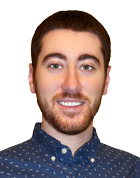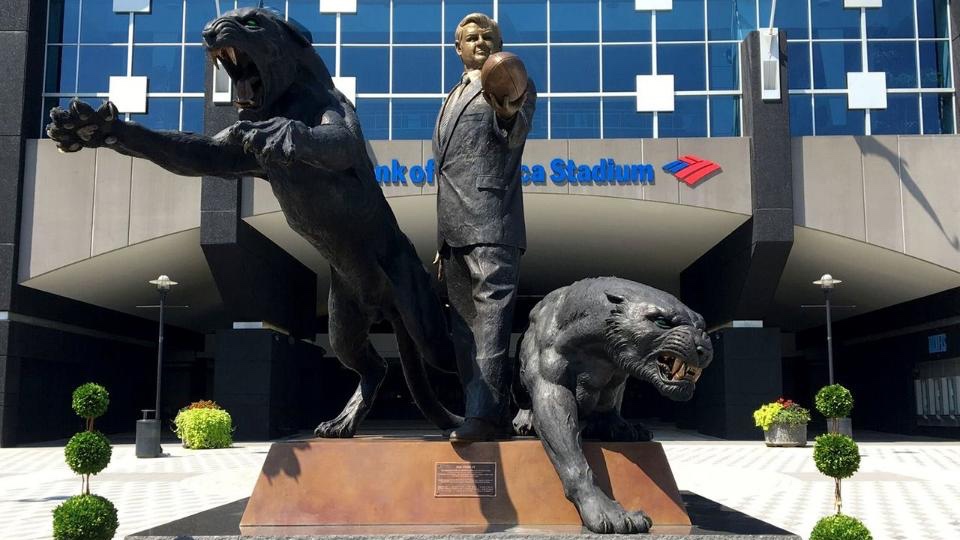 Nearly 23 years ago, the Carolina Panthers were founded by owner Jerry Richardson. They were selected as the 29th NFL franchise on Oct. 26th, 1993, and since their first season in 1995, they've made the playoffs seven times and reached the Super Bowl twice, most recently this past February.
To honor Richardson for founding the team, the Panthers constructed an incredible sculpture for his 80th birthday, which now sits outside Bank of America Stadium. The statue is absolutely stunning, featuring two panthers beside him.
"I'm actually speechless. Just overwhelmed," Richardson said, via the team's official site. "Thank you very much."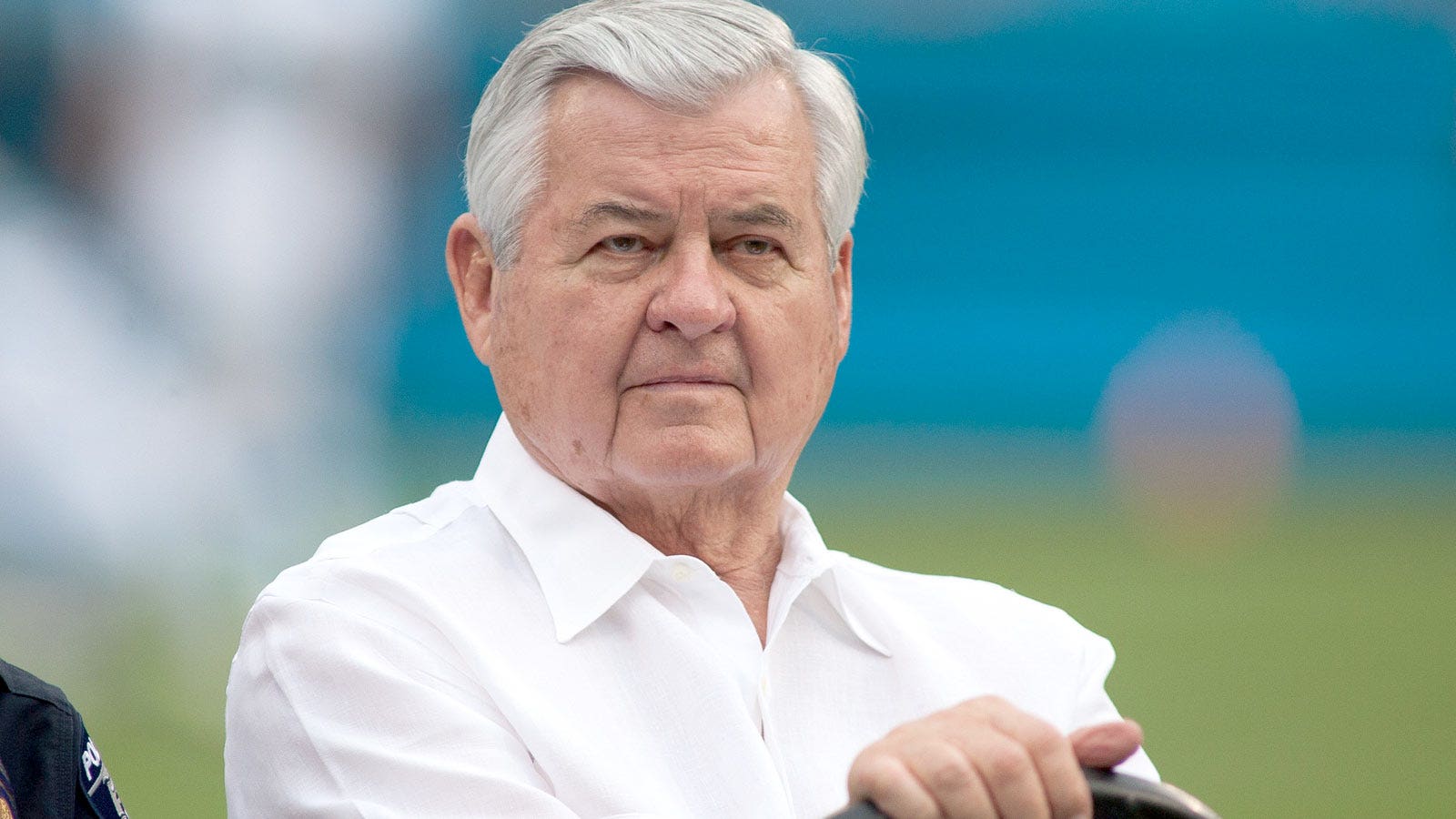 The entire sculpture weighs 4,500 pounds with Richardson standing almost 13 feet tall. It's quite the sight to behold, and is sure to be a popular place for game-goers to take photos in front of. At least, they should take one next to the 13-foot Richardson.
"Each panther represents more than one thing. One represents the offense, the other the defense," Todd Andrews, the artist who created the sculpture said. "And because of what they are and who they're standing next to, they represent North Carolina and South Carolina. And then you take all three of them together, and I think of them as three panthers because Mr. Richardson is definitely a Panther."
Incredibly, the work of art only took six months to complete. Given the amount of detail and the size of it, that's fairly surprising.