Broncos wasting no time getting Ty Sambrailo ready at left tackle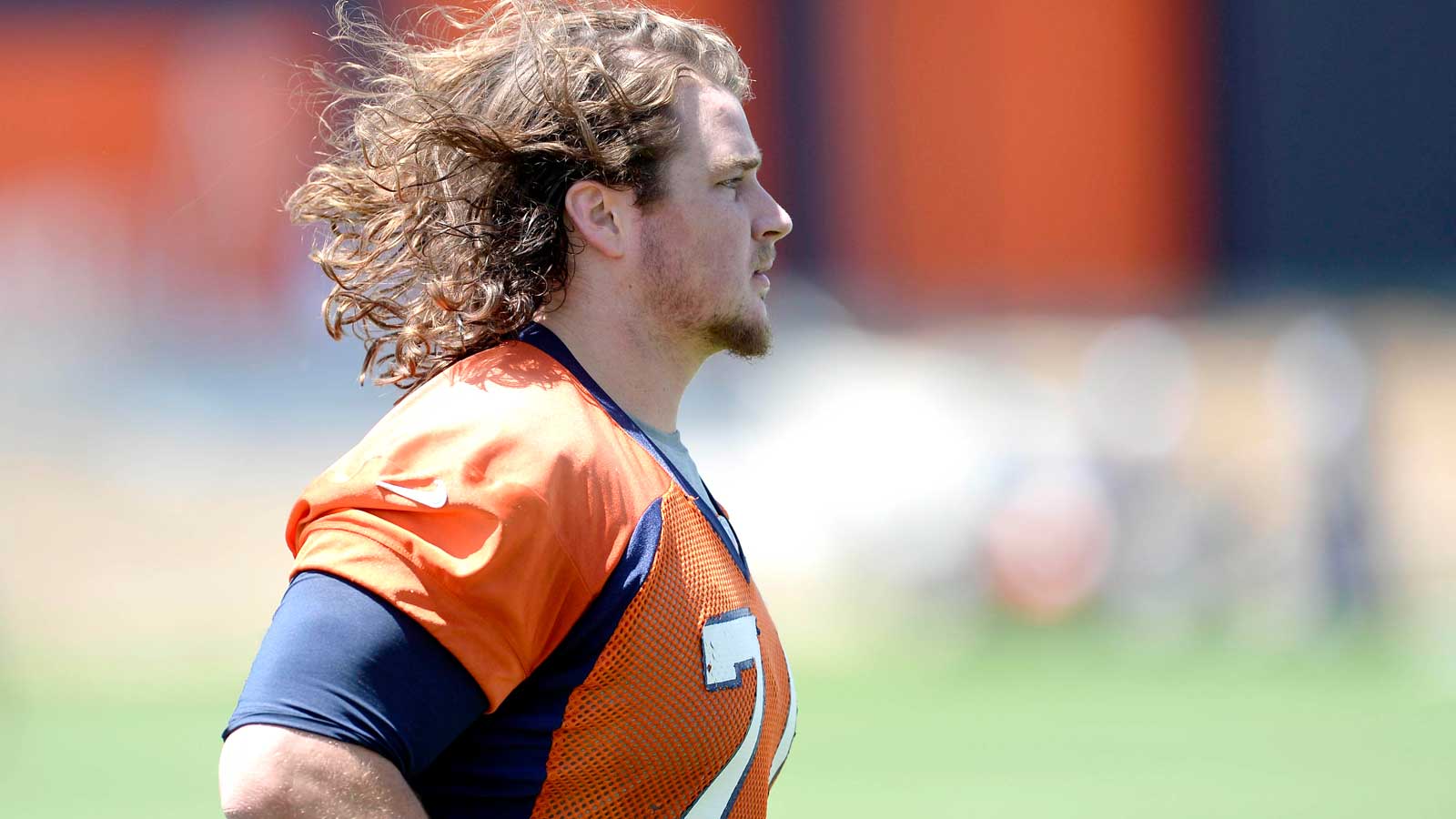 Ty Sambrailo has been put on the spot after Ryan Clady went down with a knee injury.
And that spot is usually right across the line of scrimmage from an oncoming DeMarcus Ware.
"(He's) obviously a future Hall-of-Famer," the Broncos new left tackle said of Ware. "I'm going to have my growing pains, but I think that ultimately it will make me a better player."
New head coach Gary Kubiak and his staff better hope the rookie is right. If everything holds constant and Sambrailo holds on to the starting job, his first assignment will be to keep Terrell Suggs and Elvis Dumervil at bay in Week 1.
That's why Kubiak wants Ware and fellow star rusher Von Miller to give Sambrailo their best. Those two Baltimore Ravens rushers certainly won't hold back on their way to Peyton Manning.
"That's what I told him: 'Not many guys get to work against two Pro Bowl players on a daily basis and you will,'" Kubiak said. "He's had no problem mentally. Physically, it's just going to be a continuous deal."
Added Kubiak of his new left tackle: "He's a worker. I think the players respect how he's going about his business. Like I said, he's got to do it really fast."