Bengals at Steelers: Highlights, score and recap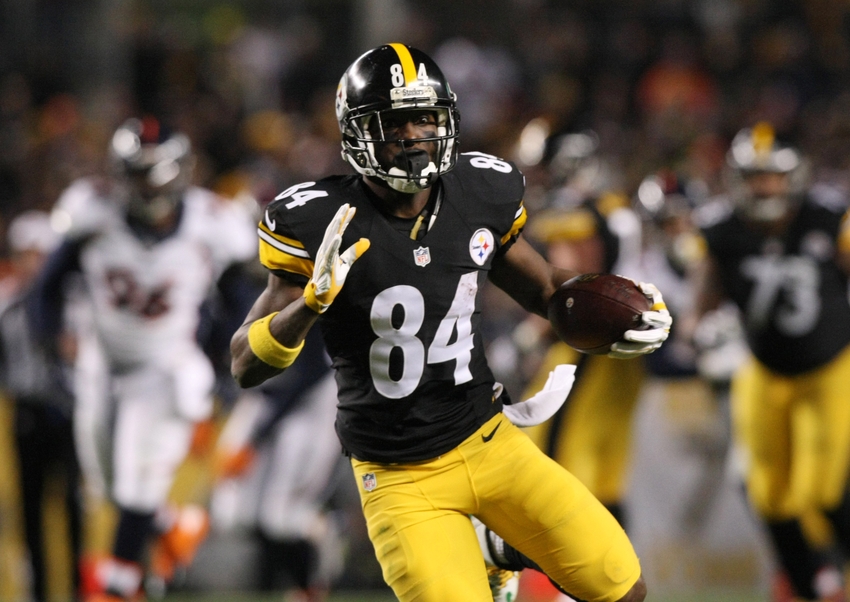 The Pittsburgh Steelers and Cincinnati Bengals meet in Week 2 to vie for early control of the AFC North.
It's a chance for revenge for the visiting Bengals. The Steelers knocked Cincy out of last season's playoffs and will feel confident on Heinz Field.
Their confidence is merited after a 38-16 road win over the Washington Redskins in Week 1. The victory showcased Pittsburgh's quality on both sides of the ball.
An offense defined by the prolific connection between quarterback Ben Roethlisberger and wide receiver Antonio Brown is arguably the AFC's best. Finding a way to disrupt this connection is the biggest challenge facing Bengals defensive coordinator Paul Guenther.
He'll also need a plan for 33-year-old workhorse running back DeAngelo Williams. He's enjoying the winter years of his career, playing some of his best football in his 11th season.
Williams pounded his way to 143 yards in Week 1. Yet, he'll find things tougher against a rugged Cincinnati defensive front. The Bengals can call on a strong rotation up front, headlined by all-world tackle Geno Atkins and bookends Carlos Dunlap and Michael Johnson.
This group has to dominate a tough and resourceful Steelers O-line. It's vital the Bengals not only bottle up Williams, but also keep Roethlisberger, one of the NFL's great ad-lib artists, in the pocket.
Offensively, Cincy quarterback Andy Dalton needs to keep the ball away from Pittsburgh's talented inside linebackers. Ryan Shazier and Lawrence Timmons are a defensive brain trust that afford the Steelers tremendous flexibility with both coverage and pressure.
But the biggest challenge facing the Steelers D' is how to corral A.J. Green. He leads the league in receiving yards after one week.
Tracking Green can be tough given how often the Bengals move him around. Still, Steelers defensive coordinator Kevin Butler needs to make sure that Green sees double coverage wherever he lines up.
Taking Green away can be decisive for Pittsburgh. It would further hamstring an offense already missing clutch tight end Tyler Eifert.
Highlights
Highlights will be posted as they happen.
Three Stars
1. Antonio Brown
There's just no way to stop Brown from getting open. Jerry Rice for today's generation is a master at creating quick separation out of his breaks and finding soft spots in zones.
Brown's move skills and subtle speed make him a mismatch both on the outside and from the slot. Even when he's doubled it's difficult to keep No. 84 quiet.
The Bengals are a good defensive team, but Brown has 20 catches in his last three games against Cincy. It's easy to think the Bengals will be Brown's next victims.
2. Ben Roethlisberger
The Steelers win or lose on the arm and legs of Roethlisberger. He's still a terrific manufacturer of big plays, even if many of those plays look different than those drawn on the chalkboard.
Roethlisberger has entered a season where he's surrounded by quality weapons. Naturally, Brown is his go-to guy. But there's also wideout Sammie Coates, tight end Jesse James and Williams.
Roethlisberger is also playing behind perhaps the best offensive line of his career. A better supporting cast around an already ultra-talented quarterback is a recipe for many big games from Pittsburgh's star under center.
3. Giovani Bernard
Cincy's best chance of creating a matchup nightmare is to isolate the nifty and sure-handed Bernard against intermediate coverage. He has the speed and polished route-running skills to be a consistent checkdown for Dalton.
Next Week
The defending Super Bowl champion Denver Broncos are up next for the Bengals. It will be Cincinnati's first home game of the 2016 NFL season.
Meanwhile, the Steelers will again pit their wits the NFC East for the second time in three weeks when they take to the road to face Pennsylvania rivals the Philadelphia Eagles.
More from FanSided
This article originally appeared on