Falcons have crazy stretch of dominating Texas between Weeks 3 and 4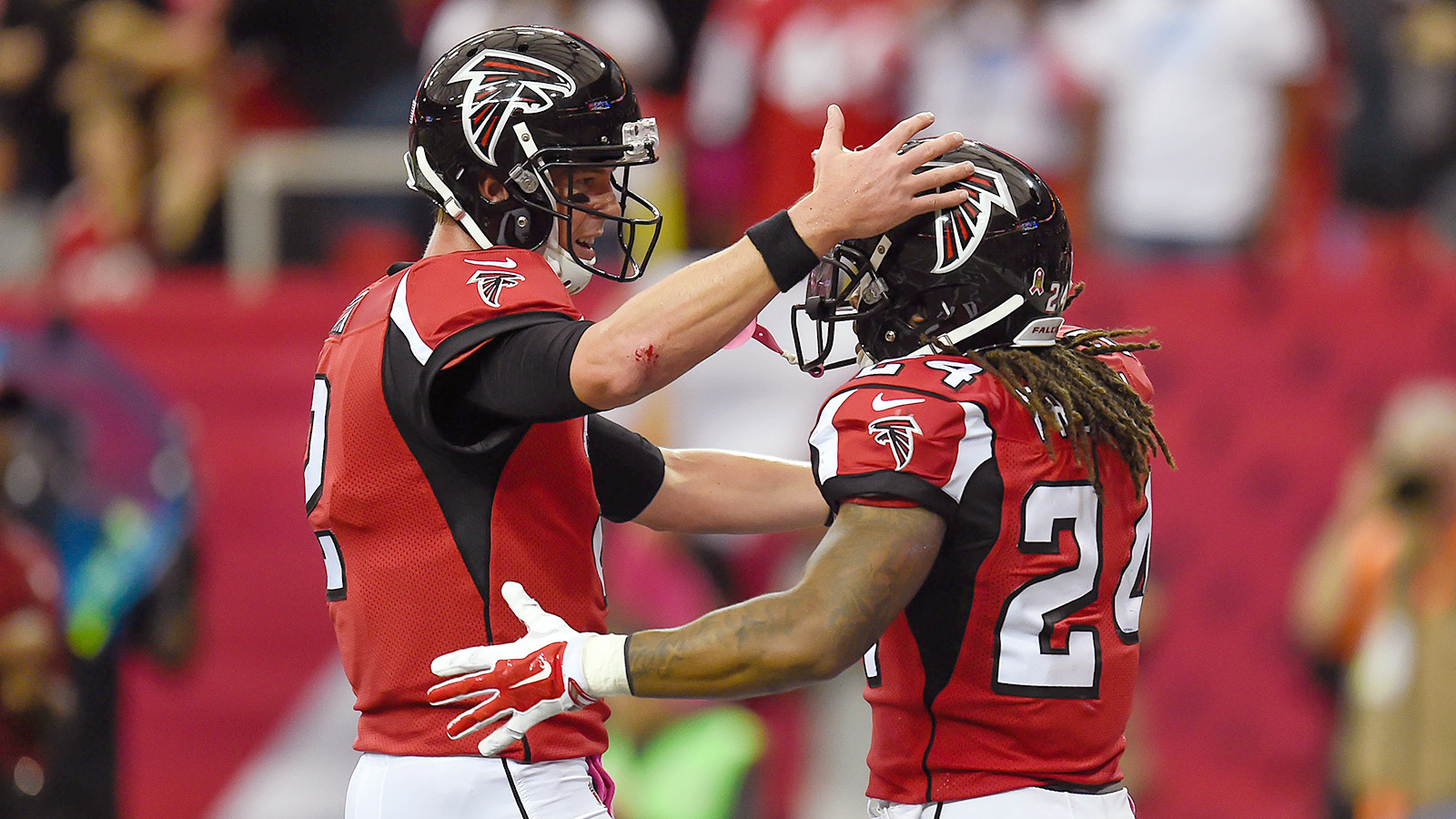 The Atlanta Falcons have gone 2-0 against the state of Texas in 2015, defeating the Dallas Cowboys in Week 3 and the Houston Texans in Week 4. What makes the back-to-back victories even more impressive? How dominant they were over one stretch.
According to the official Twitter account for Pro Football Talk, the Falcons simply had an offensive explosion paired with shutdown defense for a nice stretch between the two games.
At one point between Week Three and Week Four, the Falcons outscored the two Texas NFL teams 67-0.

— ProFootballTalk (@ProFootballTalk) October 5, 2015
That's really crazy to think about. After going down 28-14 against the Cowboys in the second quarter, the Falcons reeled off 25 straight points to end the game. Then, they started off Week 4 against the Texans by scoring 42 straight points.
In the end, that adds up to 67, and a whole lot of domination.
MORE NEWS:
Want stories delivered to you? Sign up for our NFL newsletters.