Shooting victim would 'hate' the Jets if they signed Pacman Jones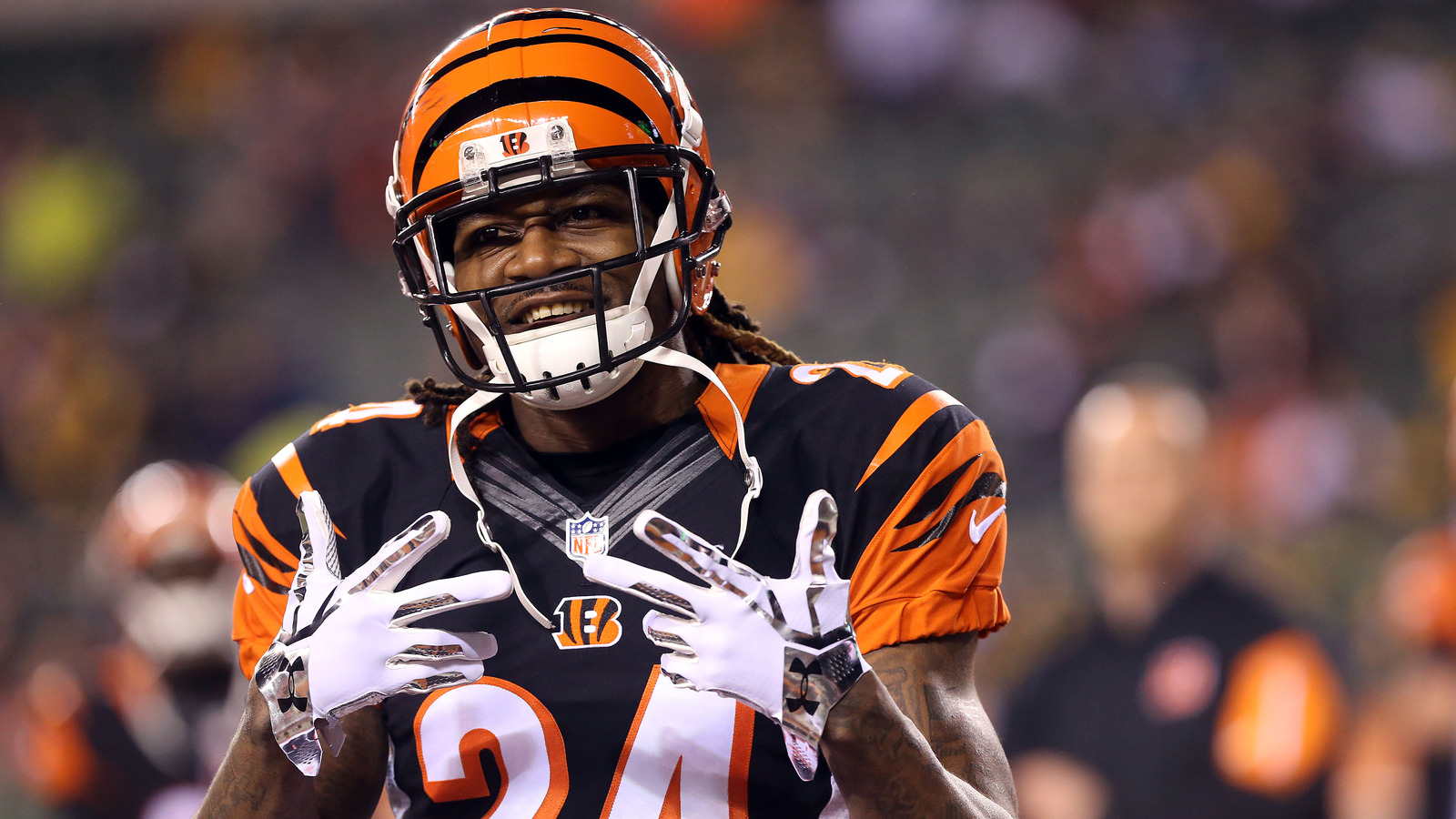 As cornerback Adam "Pacman" Jones enters free agency this week, he's doing his best to make NFL teams forget both his recent past – throwing a tantrum both during and after a playoff loss – and his more distant troubles, which included a one-year suspension in 2007.
He's talked to reporters about being older and wiser and even spent a day as a co-host in ESPN's studios last week.
But the New York Daily News caught up with one man this week who is happy his New York Jets won't be pursuing the 32-year-old defensive back in free agency. In 2012, a Nevada jury ordered Jones to pay Tommy Urbanski, his now-estranged wife and a security officer more than $12 million for Jones' role in a strip-club shooting that left Urbanski paralyzed from the waist down. A lifelong Jets fan, Urbanski doesn't want to see Jones in New York.
"I would hate the Jets for the rest of my life if they sign Pacman Jones," said Urbanski, a former professional wrestler who grew up in Commack, L.I. and now lives in Las Vegas. … "Thank God I can still watch football and enjoy it. Watching New Yorkers cheer him on would have been one s— sandwich I couldn't swallow."

In addition to his physical problems, there's a financial component to Urbanski's ire.

Urbanski's dilemma boils down to this: He believes Jones is a thug who has shown no remorse for instigating the 2007 shooting that nearly killed him, but the more money Jones makes with his next contract, the quicker he'll be able to pay off the jury's award, which was unanimously upheld by the Nevada Supreme Court in January 2015. Urbanski says he has received about $60,000 from Jones since the jury ruled in his favor. He recently received a check for $20,000, by far the biggest payment to date. "He hasn't even put a small dent in the award," said Urbanski's attorney, Matthew Dushoff.

Jones pleaded no contest in 2007 to conspiracy to commit disorderly conduct and was sentenced to probation. He allegedly touched off a brawl at a Las Vegas strip club by throwing money toward dancers, and Urbanski, a manager at the club, was injured by a gunman in the ensuing chaos.

Jones started 14 games for the Bengals last season and is one of the top cornerbacks in free agency. The Bengals, Cowboys, Dolphins and Vikings have been reported as possible landing spots for a player who also is coveted for his abilities as a return man.