5 Things the Los Angeles Rams Must Do in 2016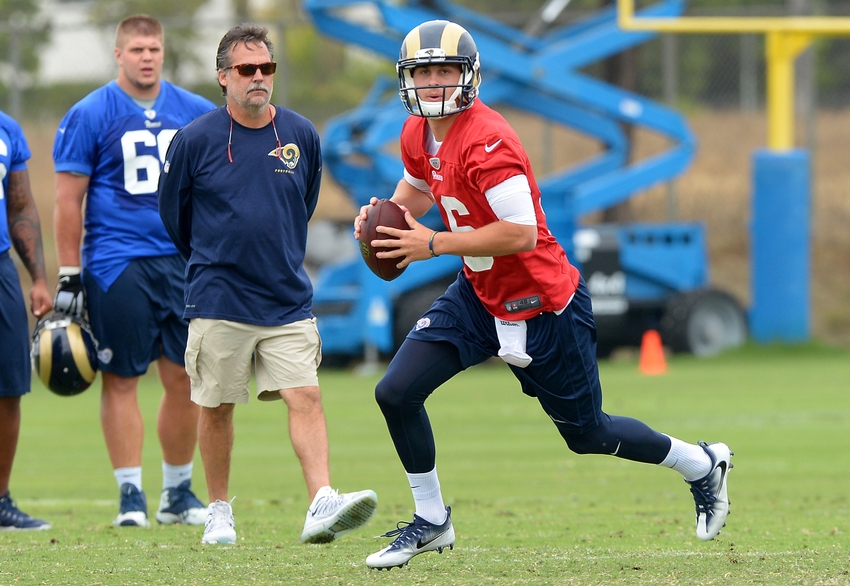 The Los Angeles Rams have come home again. Expectations are a high for a team that has a lot of talent.
The Los Angeles Rams are back and expectations couldn't be higher for Jeff Fisher and his team. The Rams have been on the cusp of breaking through the past two seasons and many believe this could be the season.
If the Rams are going to make the jump to contender status, they need to learn how to win on a consistent basis. Right now they are stuck in the flirting-with-.500 rut.
Here are five things the Rams must do in 2016 if they want to take that next step.
1. Give Jared Goff Time to Develop 
Rams fans want Jared Goff to play right away, but the team needs to start Case Keenum initially to give Goff time to develop. As we've seen this preseason, he's not quite ready to be the starter. 
2. All Gurley, All the Time
The Rams will go as Todd Gurley goes offensively. Gurley is a special back and he is the centerpiece of the Rams. It is imperative that he gets 20-25 touches per game. Don't be deceived; Gurley can be a factor in the passing game.
3. Make More Big Plays
Creating more explosive plays will be critical for the Rams. They have the playmakers to make those plays but Jeff Fisher's conservative approach offensively hinders guys like Gurley and Tavon Austin. Fisher needs to loosen the reins and open things up offensively.
4. Replace Three Stalwarts On Defense
Los Angeles had to cut James Laurinitis and Chris Long during the off-season and they couldn't afford to re-sign Janoris Jenkins instead opting to pay Trumaine Johnson. It'll be tough to replace Laurinitis, Long, and Jenkins but the Rams have enough depth on their roster that they can make up for their losses.
5. Meet Expectations
This is still a young team. It is imperative that Jeff Fisher manages the expectations on his young football team. Its easy to say we don't want to go 7-9 again, but the Rams aren't good enough to win more than nine to 10 games right now.
This article originally appeared on