5 college teams most hurt by the 2017 NFL Draft
With all the early entrants set for the 2017 NFL Draft, which five Power 5 college football teams will be hurt the most by this spring's NFL Draft.
As the 2016 college football season has come to a close, many of the sport's best players will be entering the 2017 NFL Draft. Some players have exhausted their four years of collegiate eligibility, while other top prospects have opted to enter the draft a year or two early.
With every class that graduates in college football, another strong one is sure to come in. That being said, there are a few high-profile programs that won't be happy to see so many of their best players going pro.
Here are the five Power 5 programs that have been hurt the most by the 2017 NFL Draft.
5
USC
Trojans
Pac-12,

South
While things are humming along just fine with Clay Helton's USC Trojans football program, he may have hoped a few underclassmen would have opted to play one more year of college football for his emerging Pac-12 powerhouse.
USC finished as the No. 3 team in the country, won the 2017 Rose Bowl and have a star in redshirt sophomore quarterback Sam Darnold. Can USC win the Pac-12 and get to the 2018 College Football Playoff? Absolutely, but the Trojans will be missing three huge pieces from their dominant 2016 team: offensive lineman Zach Banner, cornerback Adoree Jackson and wide receiver Juju Smith-Schuster.
Banner was a redshirt senior and was going pro anyway. Still, he was a beast on Helton's offensive line and should be a second to third-round pick in the 2017 NFL Draft. His father was a Pro Bowl offensive tackle for the Oakland Raiders in Lincoln Kennedy. Banner offers a ton of upside as an offensive line prospect.
However, Jackson and Smith-Schuster were only true juniors in 2016. Jackson projects as a second-round pick and Smith-Schuster could be a mid-to-late first round pick, so financially, going pro might make sense for these two players. That being said, had they returned to USC for their senior seasons, the Trojans would be an overwhelming favorite to win the Pac-12 and reach the College Football Playoff.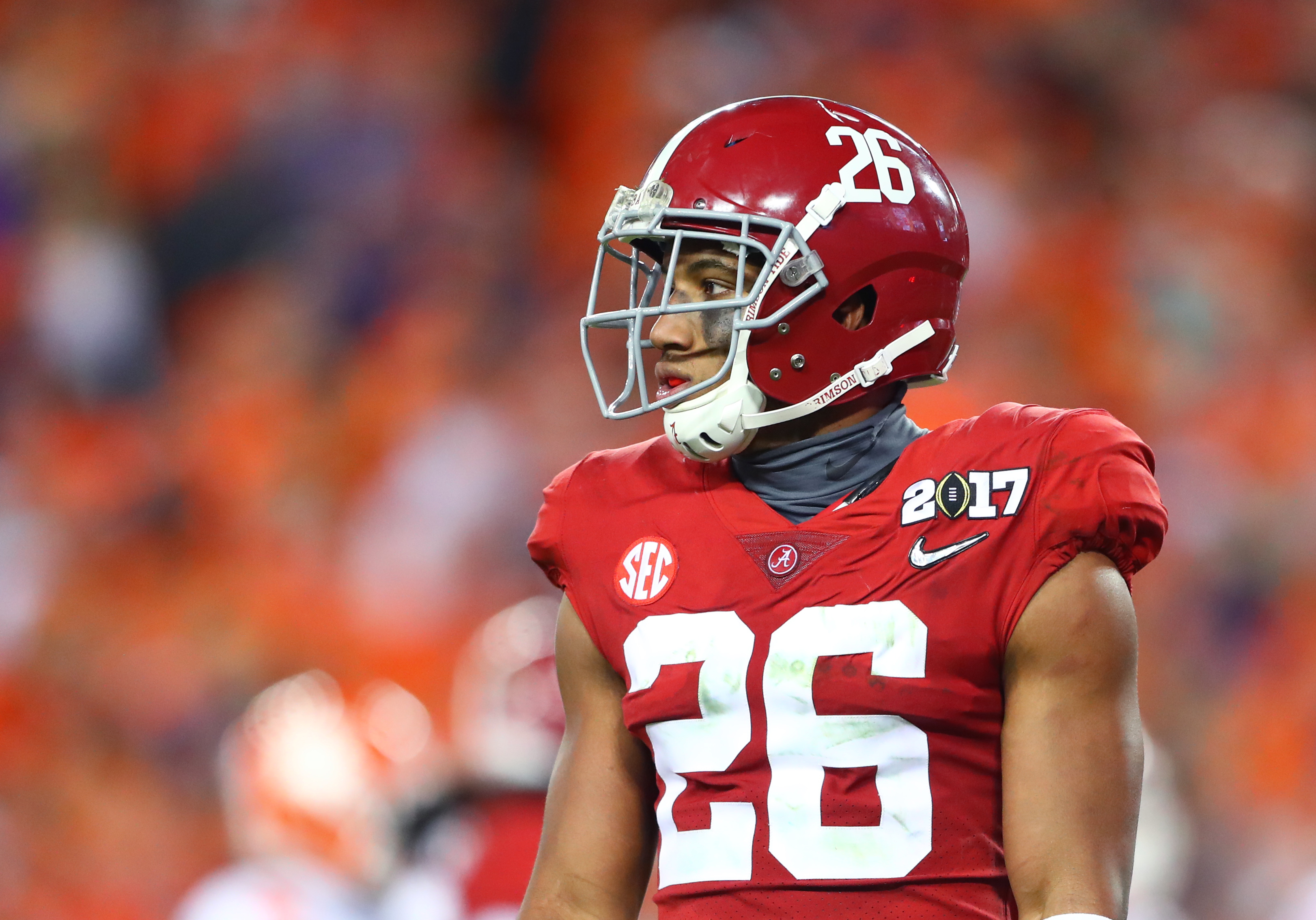 4
Alabama
Crimson Tide
SEC,

West
Nick Saban's Alabama Crimson Tide are the only team in college football that can lose 11 players to the NFL Draft and still be the No. 1 team in the country in the initial AP Poll the following season. Saban's ability to recruit and sustain excellence at Alabama is something we may never see again.
Several seniors from Saban's national runner-up team in 2016 will go in the first round of the 2017 NFL Draft: defensive end Jonathan Allen, tight end O.J. Howard, inside linebacker Reuben Foster and outside linebacker Tim Williams. Seniors like outside linebacker Ryan Anderson, defensive tackle Dalvin Tomlinson and strong safety Eddie Jackson project as second to fourth-round selections.
Saban got a huge break in getting Allen, Howard and Foster back for their senior seasons. However, he is not getting the juniors on his 2016 team to pay it forward in 2017. Alabama will lose redshirt sophomore cornerback Marlon Humphrey, junior left tackle Cam Robinson and redshirt junior ArDarius Stewart early to the NFL Draft.
Yes, Alabama will return great players like cornerback Minkah Fitzpatrick, quarterback Jalen Hurts, and running back Bo Scarbrough, but this type of attrition to the draft is certifiably insane. Alabama will be the favorite to win the SEC in 2017, but youth and inexperience could make the Crimson Tide particularly vulnerable this fall.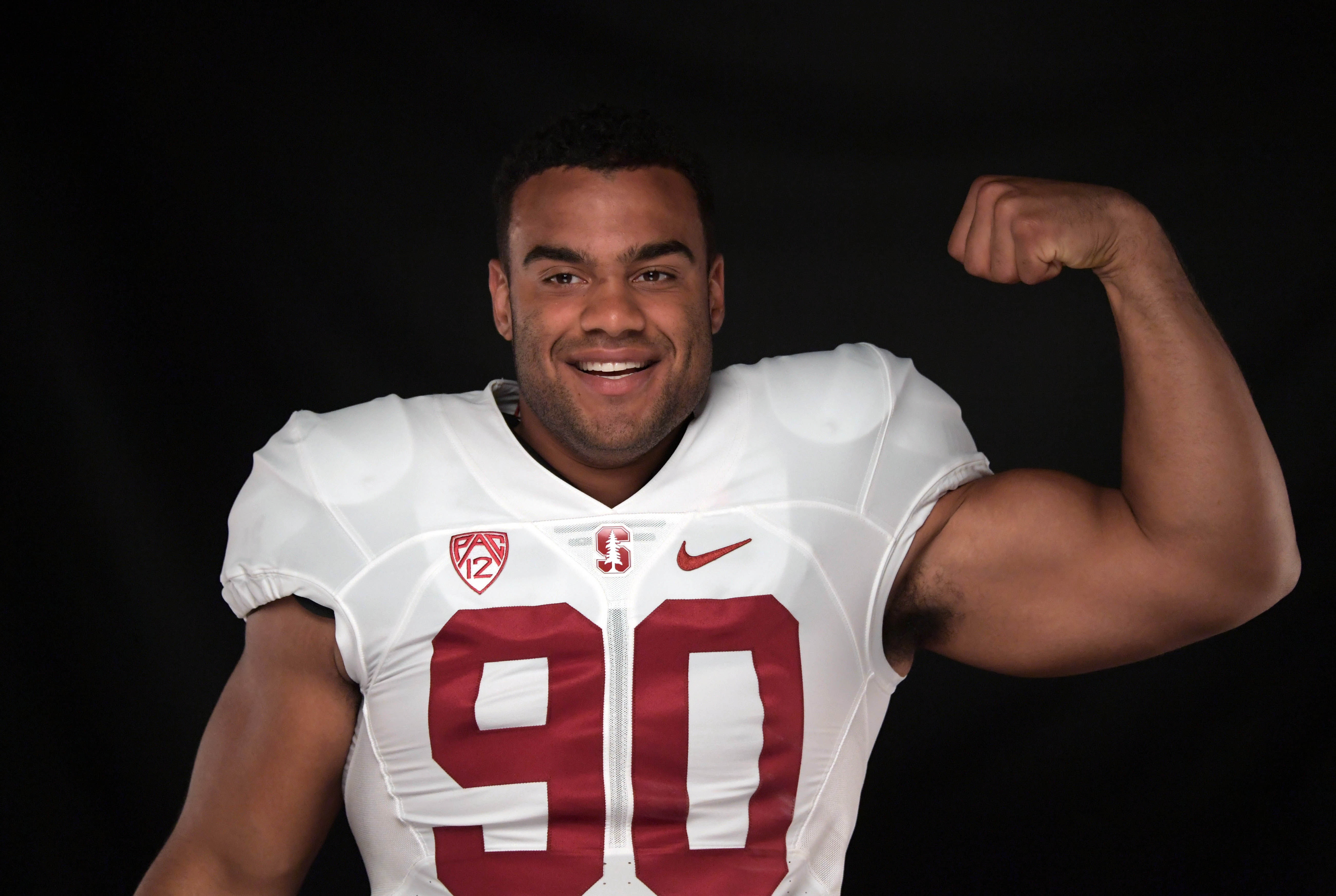 3
Stanford
Cardinal
Pac-12,

North
Let's be real. David Shaw is a good enough coach for the Stanford Cardinal to ensure that his alma mater's football program will hover around 10 wins annually. Shaw has his difficulties assembling elite recruiting classes because of stringent academic standards, but he will continue to keep Stanford as a Pac-12 power.
However, he does lose his two best players a year early from Palo Alto: junior running back Christian McCaffrey and redshirt sophomore defensive end Solomon Thomas. McCaffrey sat out the Hyundai Sun Bowl in preparation of getting ready for the NFL Draft. His father Ed McCaffrey starred for John Elway's Denver Broncos in the 1990s and the younger McCaffrey projects a late first to early second-round pick. He will land in an ideal spot for his unique skill set.
While McCaffrey sat, Thomas had the best bowl performance of anybody in college football. He wrecked Mitch Trubisky's North Carolina Tar Heels as a ferocious pass rusher. The blue-chip prospect will leave Stanford two years early for the NFL. He could be as high as a top-10 pick.
Add in that starting quarterback Keller Chryst tore his ACL in the Sun Bowl and Stanford could have a slow start to 2017. Not only are the Cardinal losing its two best players, but the upper tier of the Pac-12 is strong with teams like the Colorado Buffaloes, the USC Trojans, the Utah Utes, the Washington Huskies and the Washington State Cougars. Stanford will be all right in the long-term, but 2017 could be a bad year for Shaw's high standards for his football team.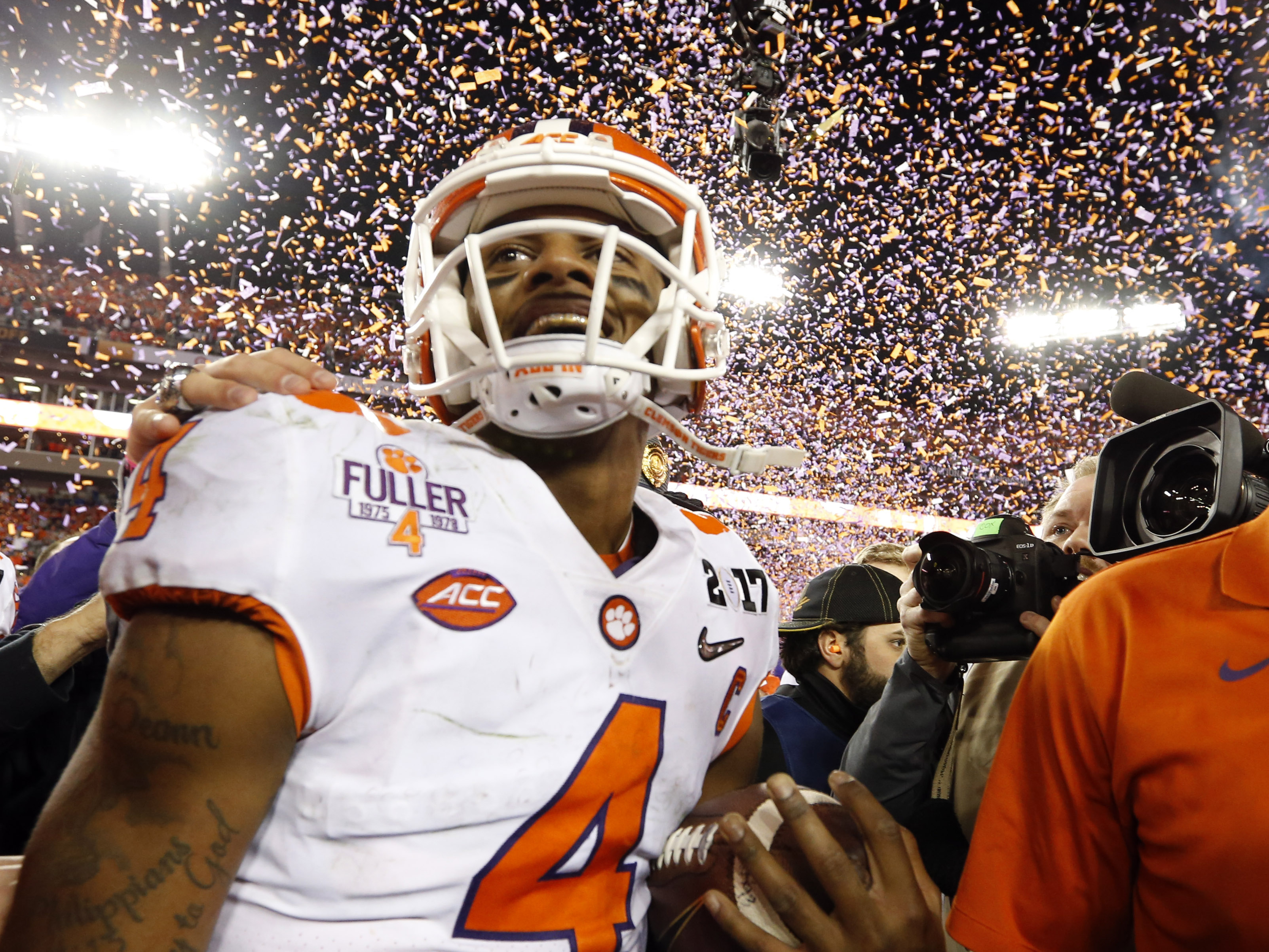 2
Clemson
Tigers
ACC,

Atlantic
All is well down in Clemson after the Tigers won the 2016 National Championship, their second in school history and the first since 1981. Dabo Swinney has emerged as arguably the best coach in college football not named Urban Meyer or Nick Saban, as he officially has his Clemson program as a national power.
That being said, do not expect Clemson to win the national title in 2017. The Tigers may not even get to the ACC Championship Game next fall. They do play in a tough ACC Atlantic Division with teams like the Florida State Seminoles and the Louisville Cardinals. Clemson is also losing 10 players that will be taken in the 2017 NFL Draft.
The Tigers could have as many as four players taken in the first round: cornerback Cordrea Tankersley, defensive tackle Carlos Watkins, quarterback Deshaun Watson and wide receiver Mike Williams. Players like running back Wayne Gallman, tight end Jordan Leggett and wide receiver Artavis Scott project as day two selections.
Swinney has recruited well, but will have to claw tooth and nail to get Clemson to 10 wins in 2017. Losing so many great players from this national championship team and an increasingly tough schedule will knock Clemson down a peg. Of the four teams that made the College Football Playoff in 2016, Clemson is the one most likely to miss out on it next season.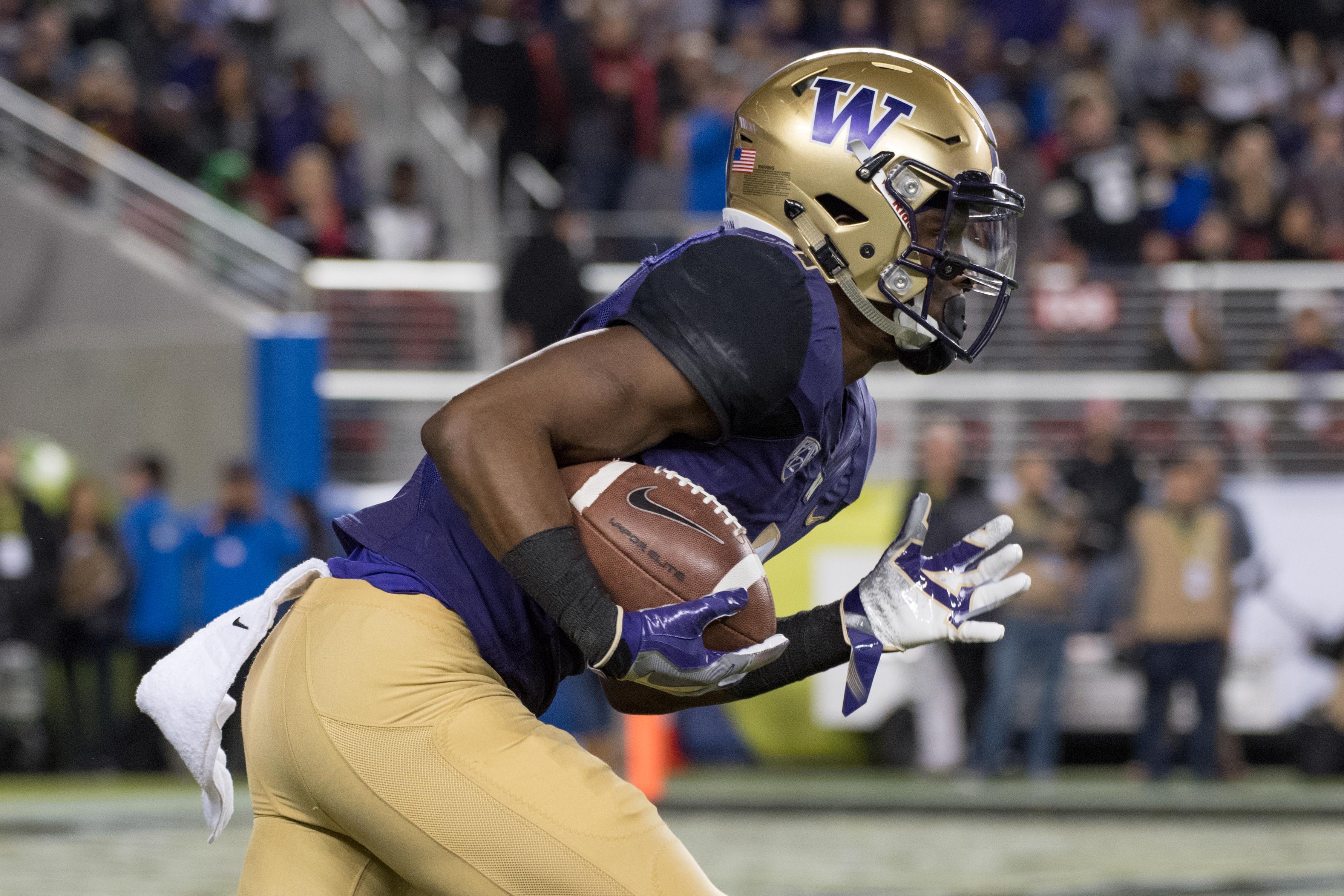 1
Washington
Huskies
Pac-12,

North
Chris Petersen's Washington Huskies program arrived a year earlier than expected. The Huskies won the Pac-12 in 2016 and their only two losses on the year were to USC and Alabama, who finished in the top three in the final poll.
This was a young team Petersen had in 2016, but should be poised to be even better in 2017. It helps to have a sure-thing at quarterback in true junior Jake Browning. He'll be a serious Heisman Trophy candidate again in 2017.
However, the Huskies are losing four players a year early that Petersen would have preferred stayed in Seattle one more season: free safety Budda Baker, cornerback Sidney Jones, defensive tackle Elijah Qualls and wide receiver John Ross.
Jones and Ross project as first-round picks, while Baker and Qualls seem like locks to go in the second round. If all four would have returned, Washington would have probably been a legitimate national championship contender next year. The Huskies are a playoff contender in the Pac-12, but hopefully Petersen has done well in recruiting players, as these four early entrances sting his rising Pacific Northwest football program.
This article originally appeared on