Undertaker's loss to Brock Lesnar costs gambling site a lot of money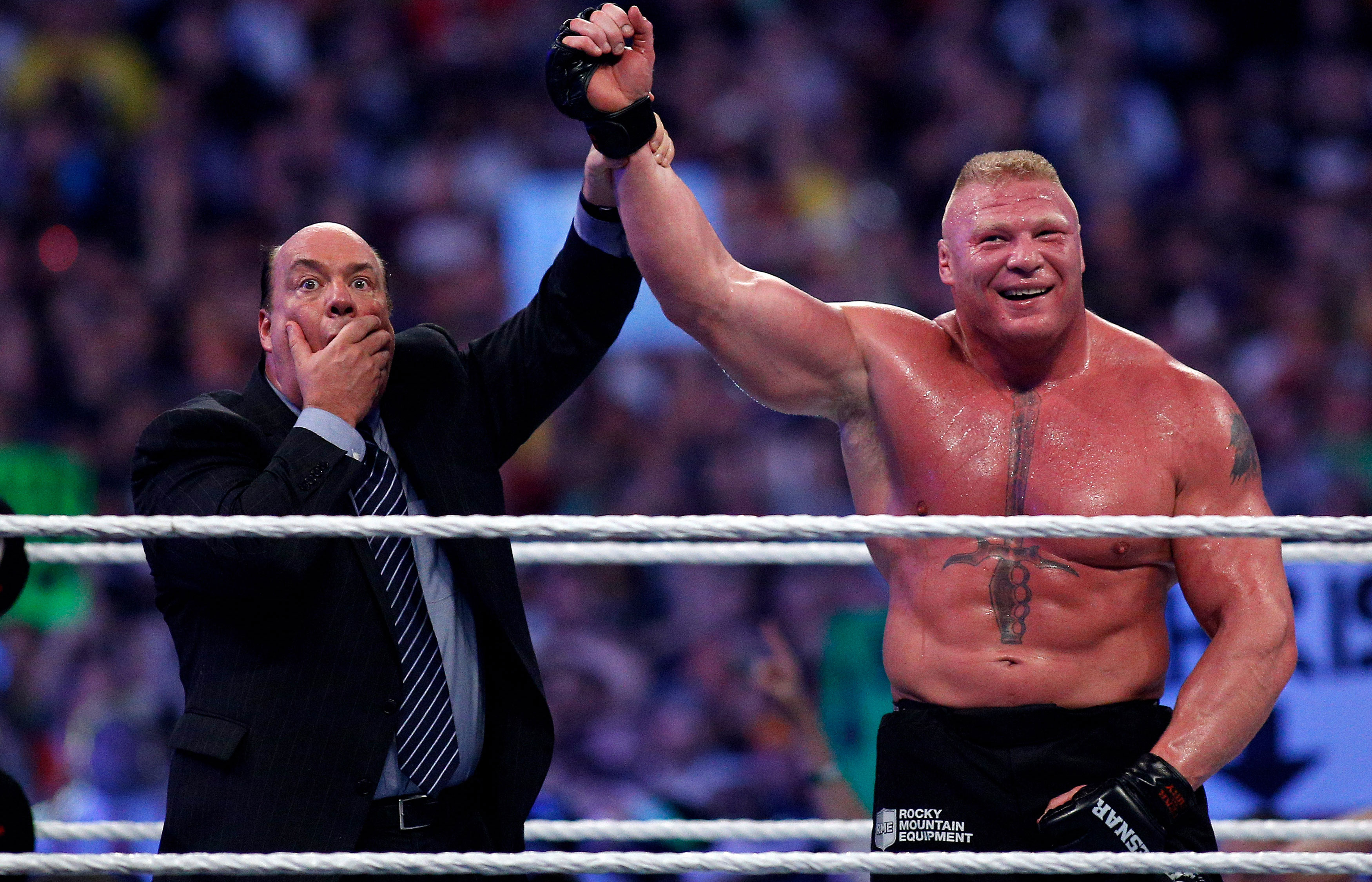 Sunday was not a good day for Bovada.lv.
For the fourth year in a row, the gambling website offered wagers on the WWE's Super Bowl, WrestleMania.
For the past 21 years, the Undertaker had won his match at WrestleMania.
Not last night.
In a stunning turn of scripted events, heavy underdog Brock Lesnar ended the Undertaker's winning streak and made bettors a lot of money.
Bovada Sportsbook manager Kevin Bradley told the Buzzer his site took in about 1,000 wagers on the Lesnar-Undertaker match with eight times more people betting Lesnar than Undertaker.
Odds on the match ranged from 14-to-1 to 8-to-1.
Bradley said the maximum bet for the match was $100, but the site took some "over bets" with people betting as much as $500 on Lesnar.
John Cena was also a big underdog who won his match (against Bray Wyatt), making Bovada's night even rougher.
Overall, Bradley says Bovada booked about 5,000 bets on WrestleMania, and despite the rough night Sunday, the site would like to offer wagers on more WWE pay-per-view events in the future.