Brendon Ayanbadejo shares amazing Super Bowl story about teammates' marijuana use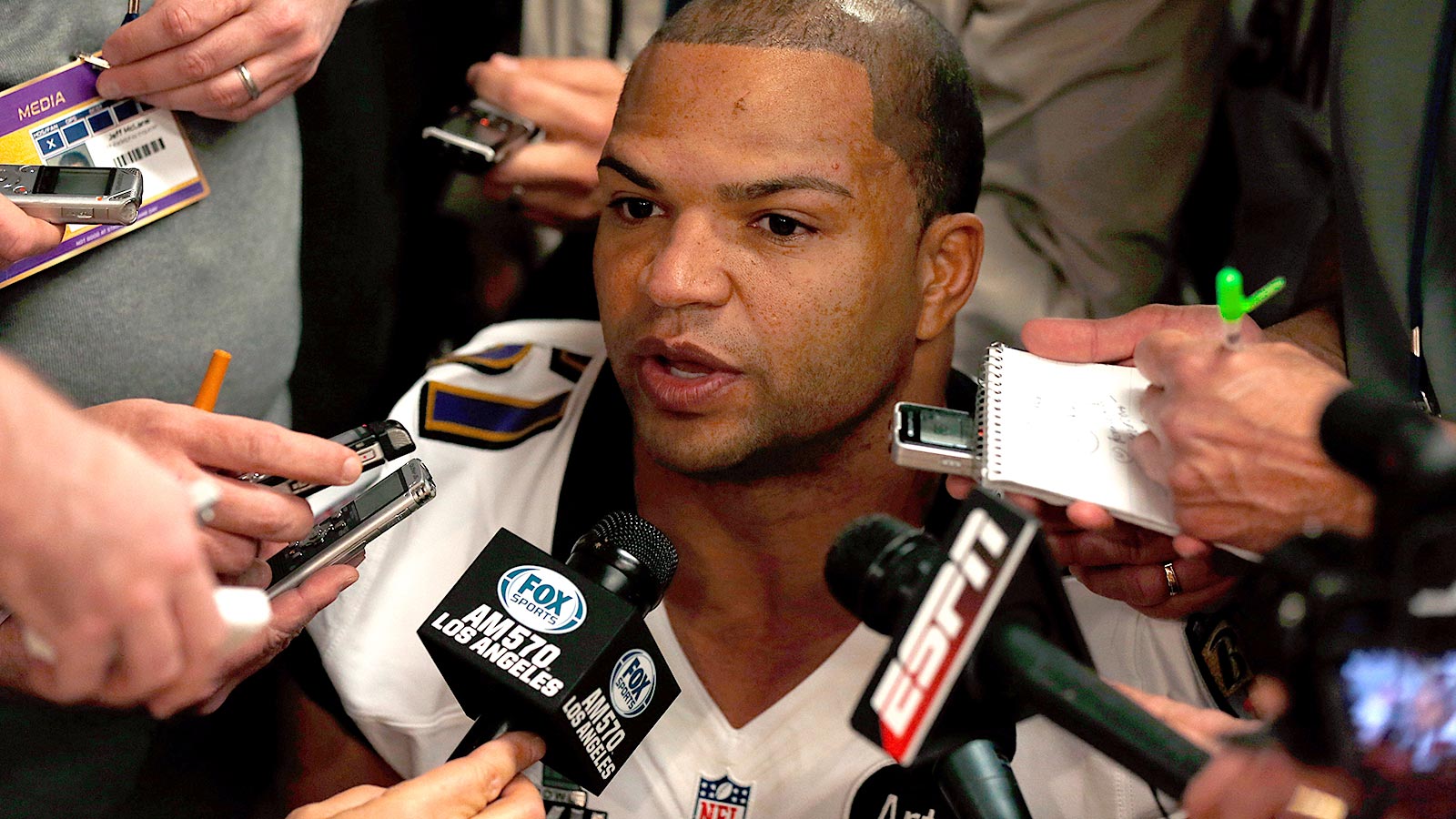 There are always a bunch of great stories from Super Bowl week that never get told.
Our own Brendon Ayanbadejo shared one of those previously untold stories during the Super Bowl week edition of 'Unconventional Wisdom,' a new FOXSports.com podcast with Scott Fujita and Gabe Kapler.
Ayanbadejo played in two Super Bowls during his NFL career — one with the Bears and of course last year's appearance with the Baltimore Ravens.
He told the following story about alleged pot use by one of his team members (he wouldn't say which one) during Super Bowl week.
We'll let him take it from here:
"I'm not going to say which Super Bowl it was but I just remember getting off the elevator one night — it was early on in the week, just to start the week off — and all of the sudden I just got hit over the head with fumes of marijuana on the entire floor of the hotel that the team was staying on . . . I could just imagine there were a few young guys just toking it up in more than one room.
"I was like, 'Man this is the week of the Super Bowl and you're just going in?' So then I was looking around, and I'm like 'OK, where is the security?' I looked and for some reason we didn't have regular police — coach was smart enough to have rent-a-cops on our floor instead of regular police like we usually do.
"I scratched my head but I was like, 'OK, uh, that's a good thing 'cause . . .' that's it. That's all I've got to say about that."
So we don't know which team he was talking about, but we do know that some players on a Super Bowl squad were likely smoking pot just a few days before the biggest game of their lives.
Crazy.
You can hear some more wild inside stories about playing for a championship from Ayanbadejo, Fujita, and Kapler below (the story above starts around the 29:30 mark). It's a great listen.