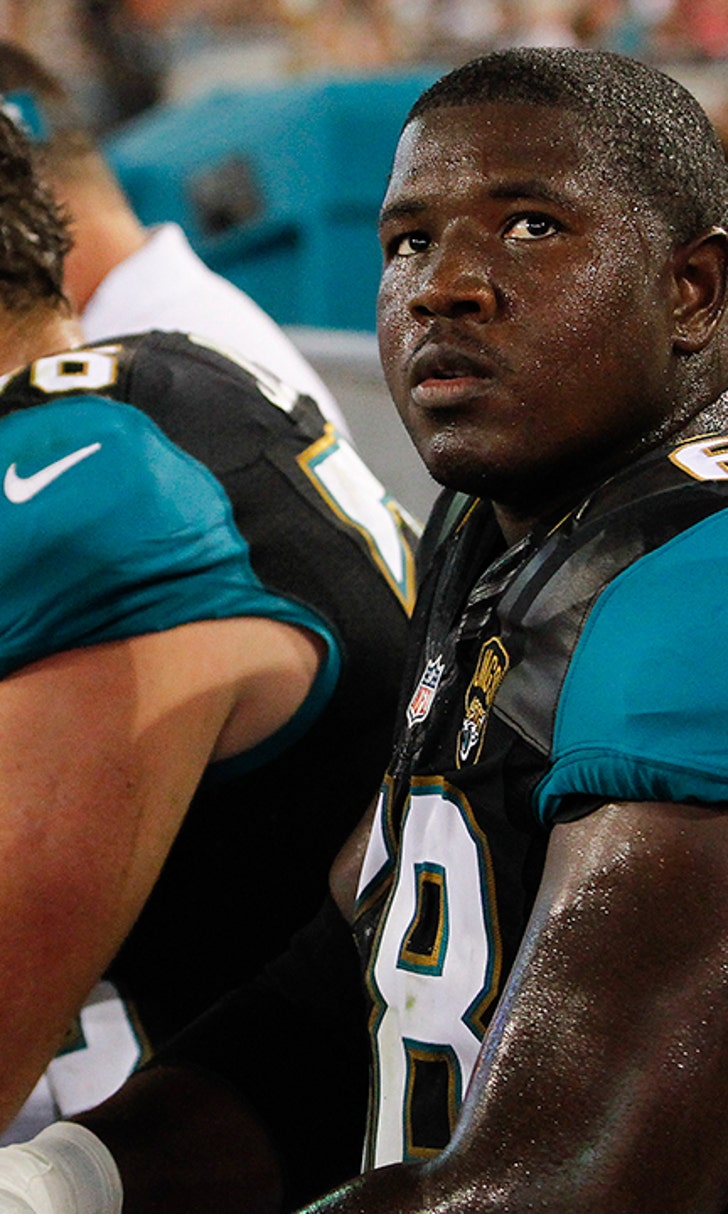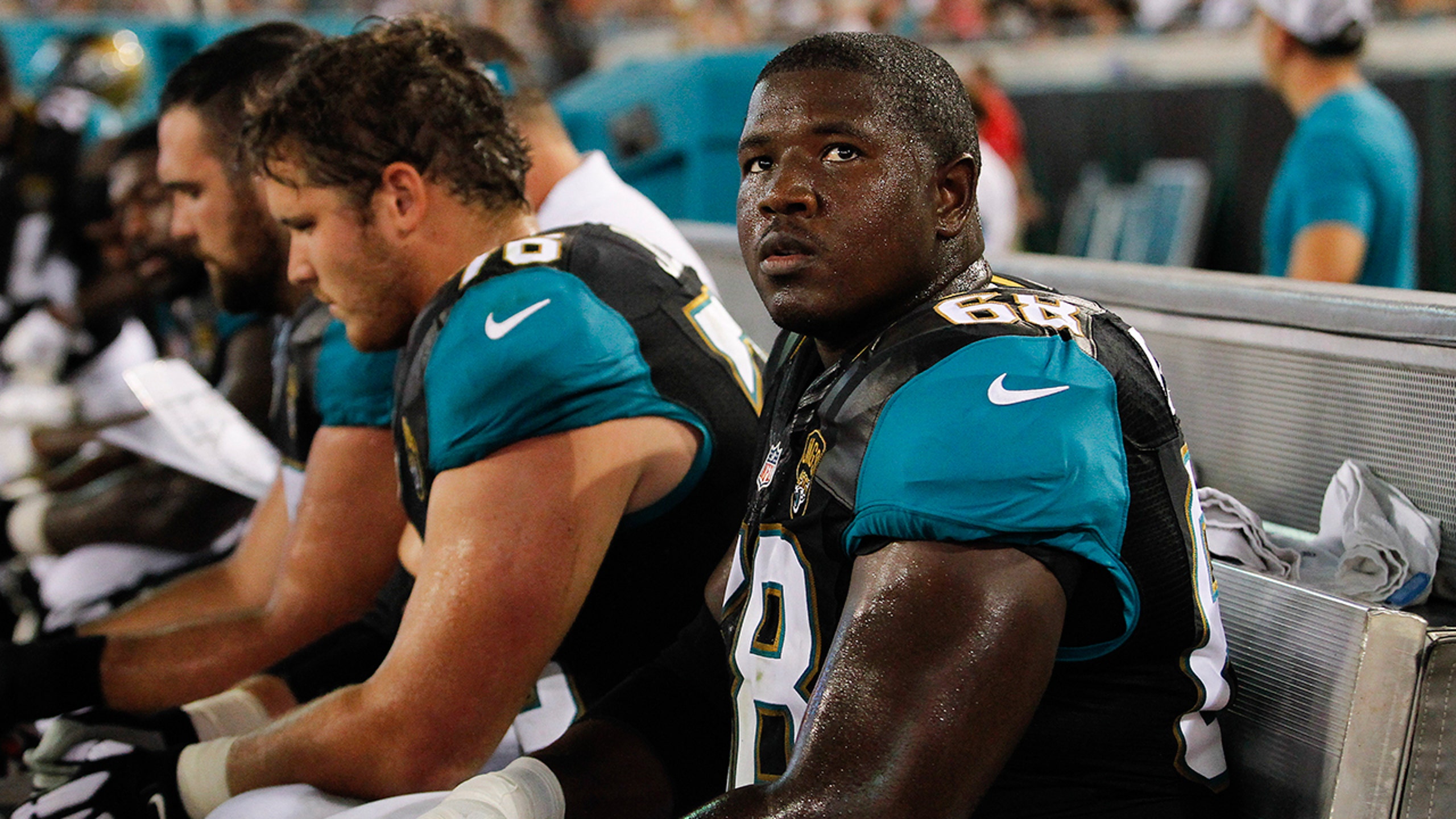 Left side of Jaguars offensive line remains work in progress
BY foxsports • August 29, 2016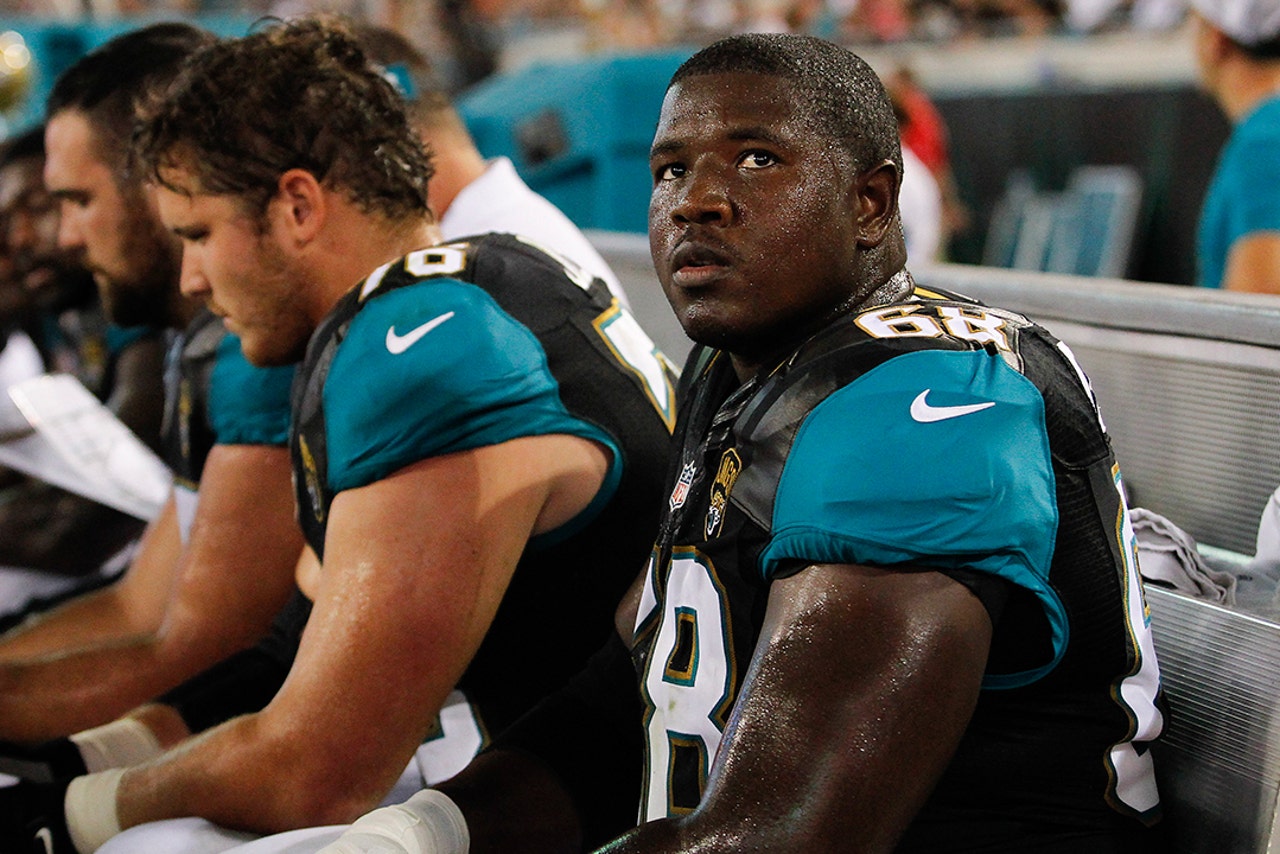 JACKSONVILLE, Fla. (AP) -- After three preseason games, the Jacksonville Jaguars still have questions -- more like concerns -- about the left side of their offensive line.
Free-agent acquisition Kelvin Beachum was rusty in his first game in nearly a year Sunday night against Cincinnati. And Luke Joeckel, the second overall pick in the 2013 NFL draft, looked uncomfortable and sometimes overmatched at guard.
It's far from an ideal situation, especially since the Jaguars have little time before the regular-season opener against Green Bay on Sept. 11.
"There's a ton of urgency," Beachum said. "There's always urgency when you're playing the game of football. There's never a dull moment or a time where you're kind of lackadaisical about it. This is your livelihood, this is how you pay your bills, this is how you feed your kids. There's a heightened sense of urgency that needs to happen. We have a ways to get in a very short amount of time."
The Jaguars don't have many options.
They expect Beachum and Joeckel to start, but determining which one plays where has proven to be a challenge. Both are natural left tackles. Beachum, however, has played center and right tackle in the NFL.
Joeckel, meanwhile, hadn't played anywhere else since before high school. It showed against the Bengals, with defensive tackle Geno Atkins getting the best of Joeckel on several plays.
"Definitely more comfortable at tackle," said Joeckel, who played well at left tackle in the first two exhibitions. "That's where I've played my entire life. Got to get more comfortable at guard. Got to be better at guard. ... There's no excuses. Just got to keep getting reps, keep taking advantage of every rep I get at either position.
"Got to gain more comfort quickly. I expect more from myself."
Jacksonville didn't allow a sack against Cincinnati's formidable front, but there was plenty of pressure and way too many mistakes.
Beachum, center Brandon Linder (twice) and quarterback Blake Bortles were flagged for false starts. Add those to T.J. Yeldon's fumble on the opening possession and linebacker Hayes Pullard's nullified touchdown because he forgot to check in with officials, and the Jaguars had a dress rehearsal to forget on national television.
And that was just the first half.
The biggest takeaway was the play of the line, a unit that allowed an NFL-high 122 sacks the last two seasons.
Beachum signed a five-year, $45 million contract in free agency after spending four years in Pittsburgh. He sat out the team's entire offseason program and the first two preseason games while recovering from reconstructive knee surgery. He hadn't played since tearing a ligament in his left knee in October.
"My body feels like it," he said. "Anytime you go, you always want to put your best foot forward. In some ways I did and some ways I didn't. Like I say, get back into the lab and work on those things that I didn't do (well) and just continue to get better."
The Jaguars have a short week before traveling to Atlanta for the preseason finale Thursday night. Coach Gus Bradley said the plan is to rest as many starters as possible, so Beachum and Joeckel might not get another chance to iron things out until the opener.
"It's the preseason," Beachum said. "You have to take that into account. ... But at the same time, we can't make excuses, we can't complain about the situation. We've got to find a way to make plays, to do what we do best, and the only way to do that is to not beat ourselves, and we did that quite a bit."
---
---