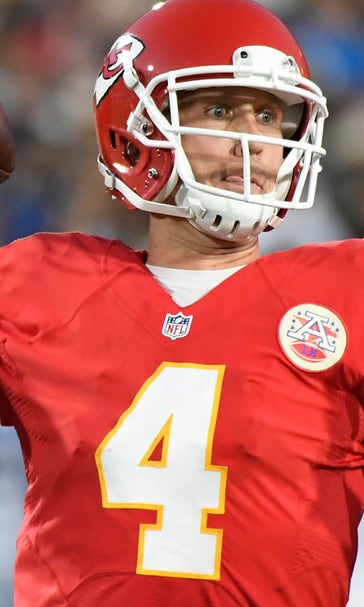 Foles shines against former team as Chiefs lose 21-20 to Rams
August 21, 2016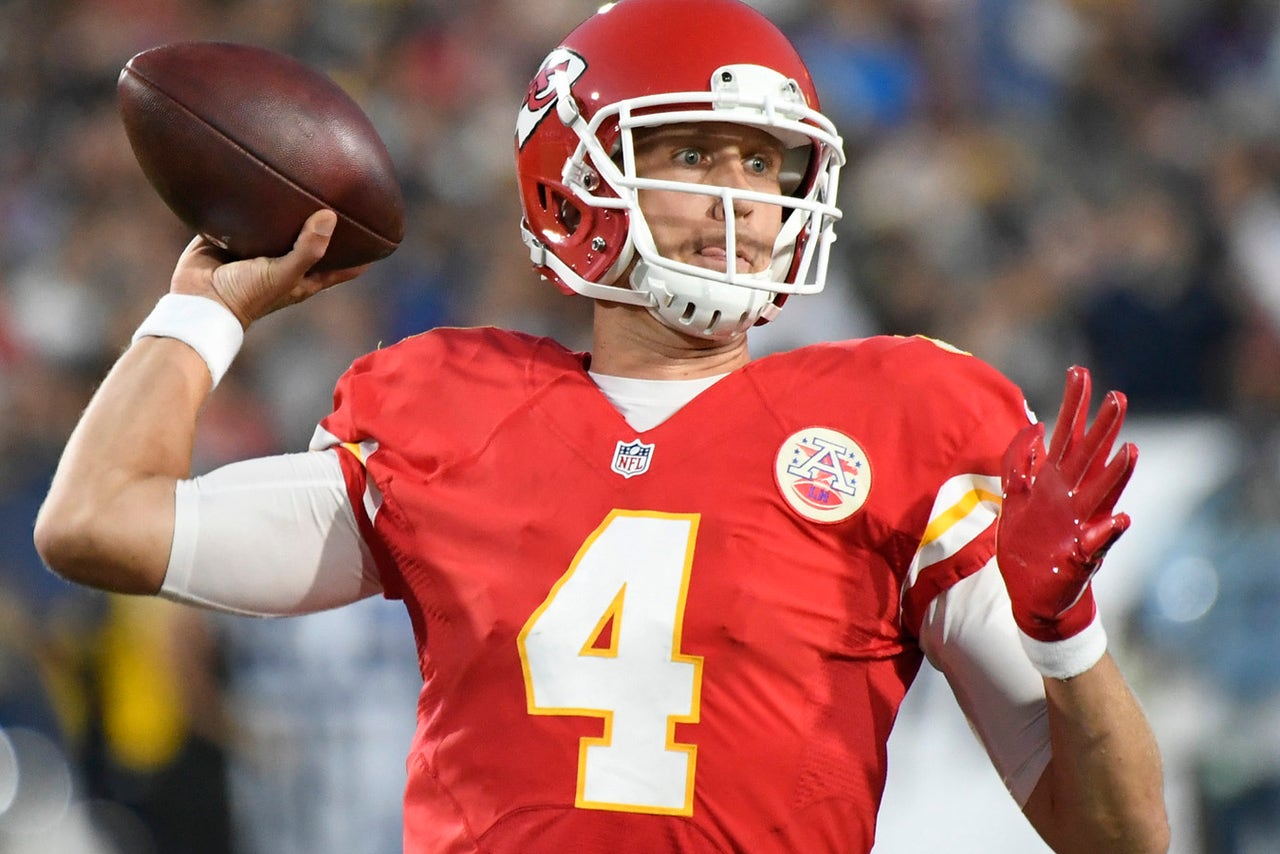 LOS ANGELES -- Todd Gurley rushed for a touchdown in his preseason debut, and the Los Angeles Rams defeated the Kansas City Chiefs 21-20 on Saturday night.
Gurley, who was held out of exhibition games last season as a rookie while recovering from a torn ACL, rushed for 20 yards on four carries and scored on a 3-yard run. 
With the Chiefs (0-2) holding out four defensive starters, including safety Eric Berry and linebacker Josh Mauga, the Rams' starting offensive line played four series and allowed Rams running backs Gurley, Benny Cunningham and Malcolm Brown to rush for 85 yards on 15 carries. 
Case Keenum started at quarterback and led the Rams (2-0) to two touchdowns, going 4 of 5 for 53 yards with an 11-yard scoring pass to Pharoh Cooper before giving way to rookie Jared Goff. 
The No. 1 overall draft pick mostly struggled for the second consecutive week despite working with the first-unit offensive line for two series. Goff lost a fumble after tripping over left guard Cody Wichmann and fumbled out of bounds while being sacked. 
Goff's first touchdown pass came on a 10-yard throw to Brown, who made a juggling catch to put the Rams ahead early in the fourth quarter. Goff played the entire second half and finished 8 of 12 for 82 yards.
Alex Smith was 9 of 12 for 137 yards and one touchdown, leading the Chiefs to 17 points on four possessions. Smith's pump-fake on a 20-yard touchdown pass completely fooled two Rams defenders and allowed Jeremy Maclin to step into the end zone untouched. 
Maclin and Rams cornerback Lamarcus Joyner were ejected with 44 seconds left in the first half after trading slaps to the head. 
Referee Pete Morelli accidentally identified Joyner as playing for St. Louis, resulting in boos from the Coliseum crowd.
Jabriel Washington recovered quarterback Aaron Murray's fumble at the Rams 23-yard line to seal the win. The Chiefs forced a three-and-out to get the ball back with 1:22 left, but Murray threw four incompletions to end the threat.
ROOKIE WATCH
Chiefs: D.J. White started at cornerback, working opposite last season's Defensive Rookie of the Year Marcus Peters. The sixth-round pick from Georgia Tech was effective when blitzing, but had mixed results in coverage. White finished with one tackle. 
Rams: The Rams loaded up on rookie wide receivers hoping to find complements to Tavon Austin and Kenny Britt, but are still waiting for someone to break through. Cooper scored on his only reception, while Paul McRoberts added one catch for 6 yards. Production is more likely to come from the tight ends Tyler Higbee, who did not play because of illness, and Temarrick Hemingway, who had a 26-yard reception from Goff. 
POSITION BATTLES
Chiefs: Nick Foles was solid against his former team, going 18 of 22 for 133 yards. With Tyler Bray' status uncertain after suffering a small chip fracture in his cervical spine last week against the Seattle Seahawks, Foles' experience as a starter with the Rams and Philadelphia Eagles represents a significant upgrade behind Smith regardless of when the fourth-year quarterback from Tennessee is able to return.
Rams: With the secondary struggling again, cornerback E.J. Gaines' first live action since suffering a foot injury in training camp last year was a welcome sign. Gaines finished with four tackles, and it wouldn't be a surprise if he started opposite Trumaine Johnson next week at Denver. 
INJURY UPDATE
Chiefs: Fullback Trey Millard was taken off the field on a cart after suffering a left knee injury covering a punt. Millard previously tore the ACL in his left knee as a senior at Oklahoma. 
Rams: Wide receiver Bradley Marquez suffered a right leg injury in the third quarter. Marquez did not appear to be able to put any weight on his leg as he was helped off the field.
---
---