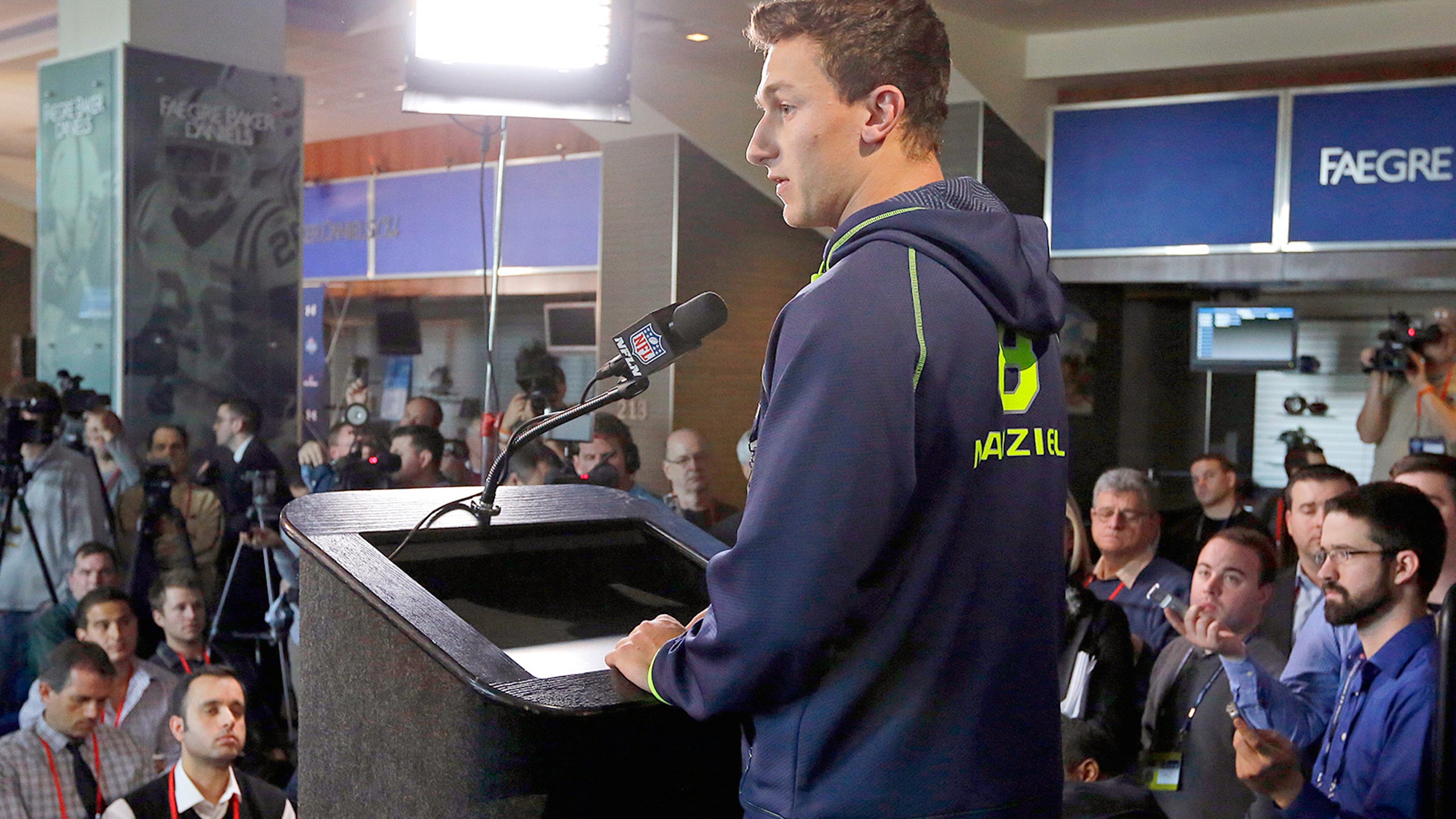 Cowboys VP on Manziel: 'He's going to be a star in this league'
BY foxsports • February 24, 2014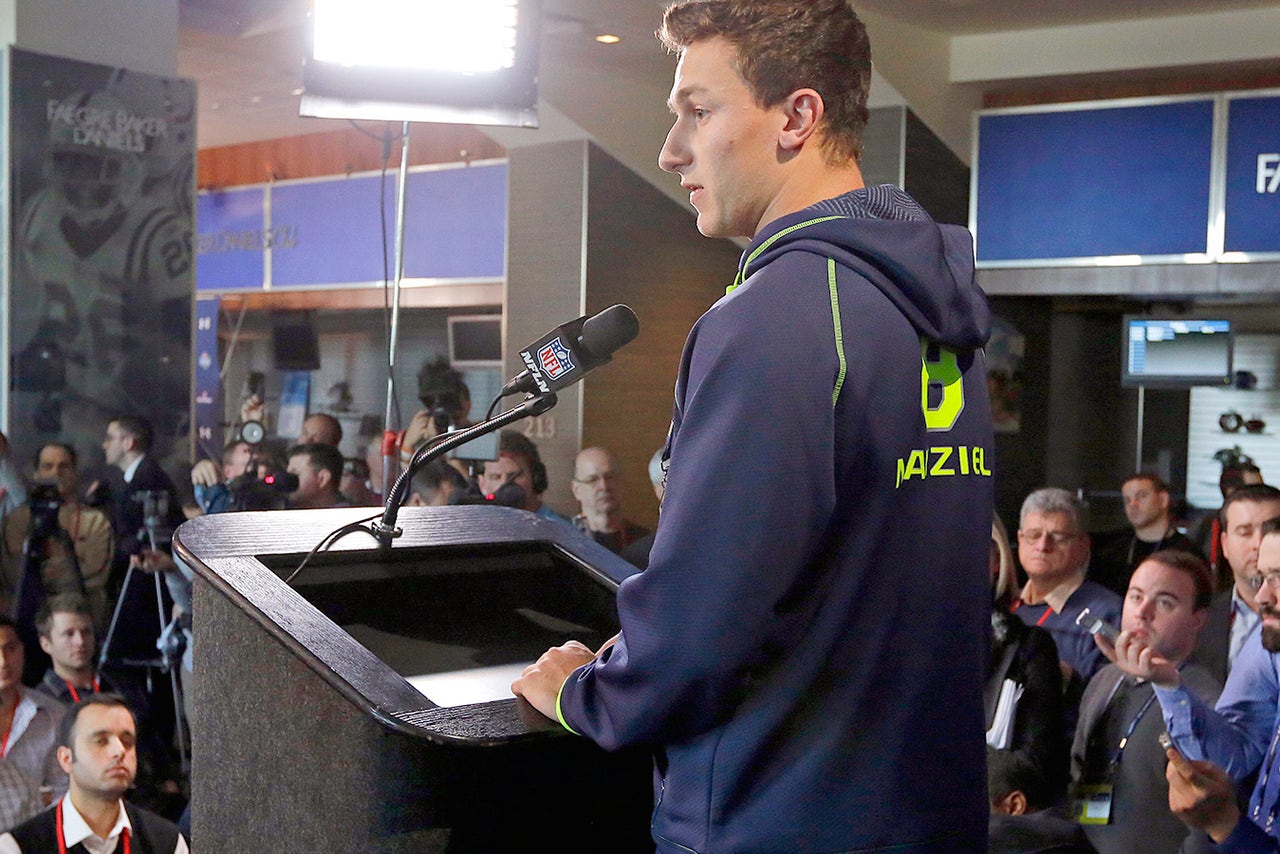 The only way the Dallas Cowboys are drafting Johnny Manziel is if they trade up into the top five. That's a highly unlikely scenario considering they have a franchise QB, they need as many draft picks as possible and their executive vice president talked way too highly of the former Texas A&M quarterback on Sunday.
Stephen Jones was on SiriusXM NFL Radio Sunday morning, praising the Heisman Trophy winner at a level that would seem very odd if the Cowboys were interested in making Manziel the future of the franchise.
"I think the guy is an amazing competitor," Jones said. "He's one of those guys over the years that when you turn on the TV and you saw A&M's playing, you wanted to sit down and watch this guy. The guy's got to be one of the greatest college football players I've ever watched, in terms of how he can change a football game.
"He's an amazing competitor. He's got unbelievable instincts to play his position, which is quarterback. He seems to have eyes in each corner of his head, in terms of being able to see the field. A little bit like our guy, he can scramble. A lot of people think he's scrambling to run all the time, but he does do a lot of scrambling to throw it. I think that's unique. This guy will get out of trouble and his eyes are always down field.
"I think he's going to be a star in this league. I think he's going to be very successful. I think he's a great competitor and I think he's going to have an unbelievable career."
The Cowboys were scheduled to meet with Manziel over the weekend, but it's likely that the only way you're going to see him in a Cowboys jersey is by looking at this tweet.
"To me, he's the whole package," Jones said. "A lot of people say, 'Well, you'd like him to be two inches taller' or this or that, but there's been a couple guys to win Super Bowls as of late between Russell Wilson and Drew Brees that are his height, if not shorter. I don't think that's going to be an issue for Johnny.
"Obviously there's going to be some things that clubs are going to want to see him clean up in terms of off the field. But these are young men who are maturing every day. I think he'll mature into a great quarterback in this league."
Follow Jon Machota on Twitter: @jonmachota
---
---