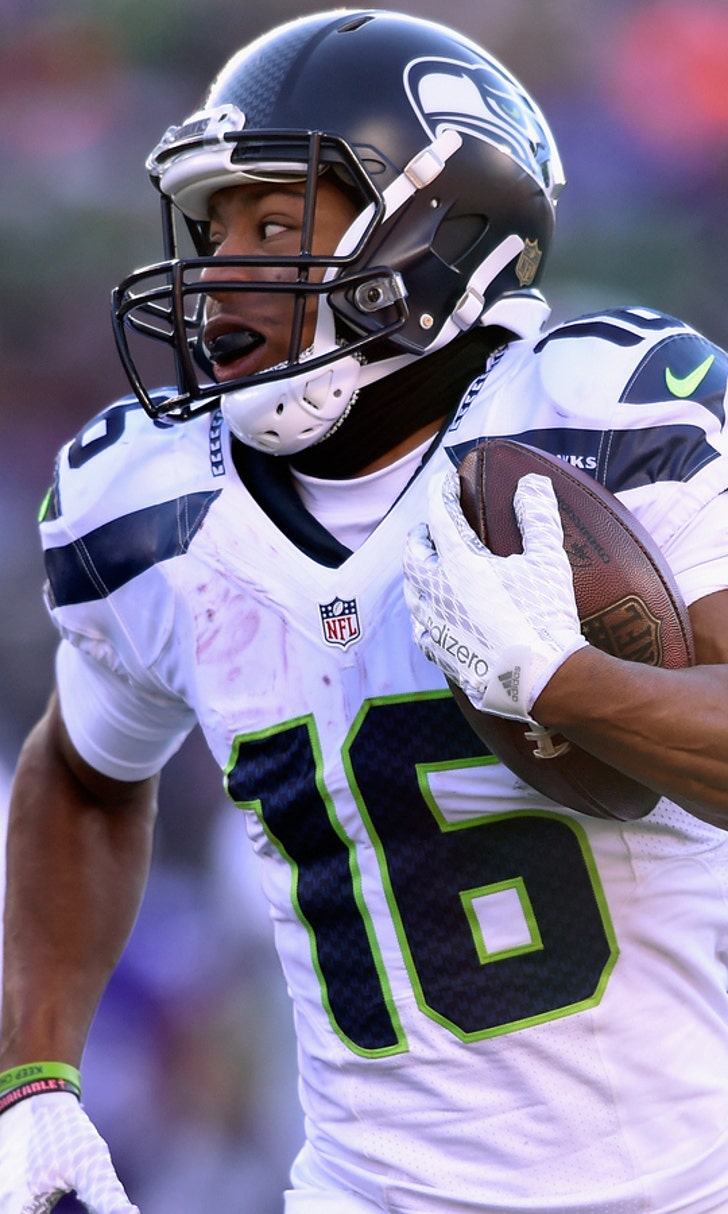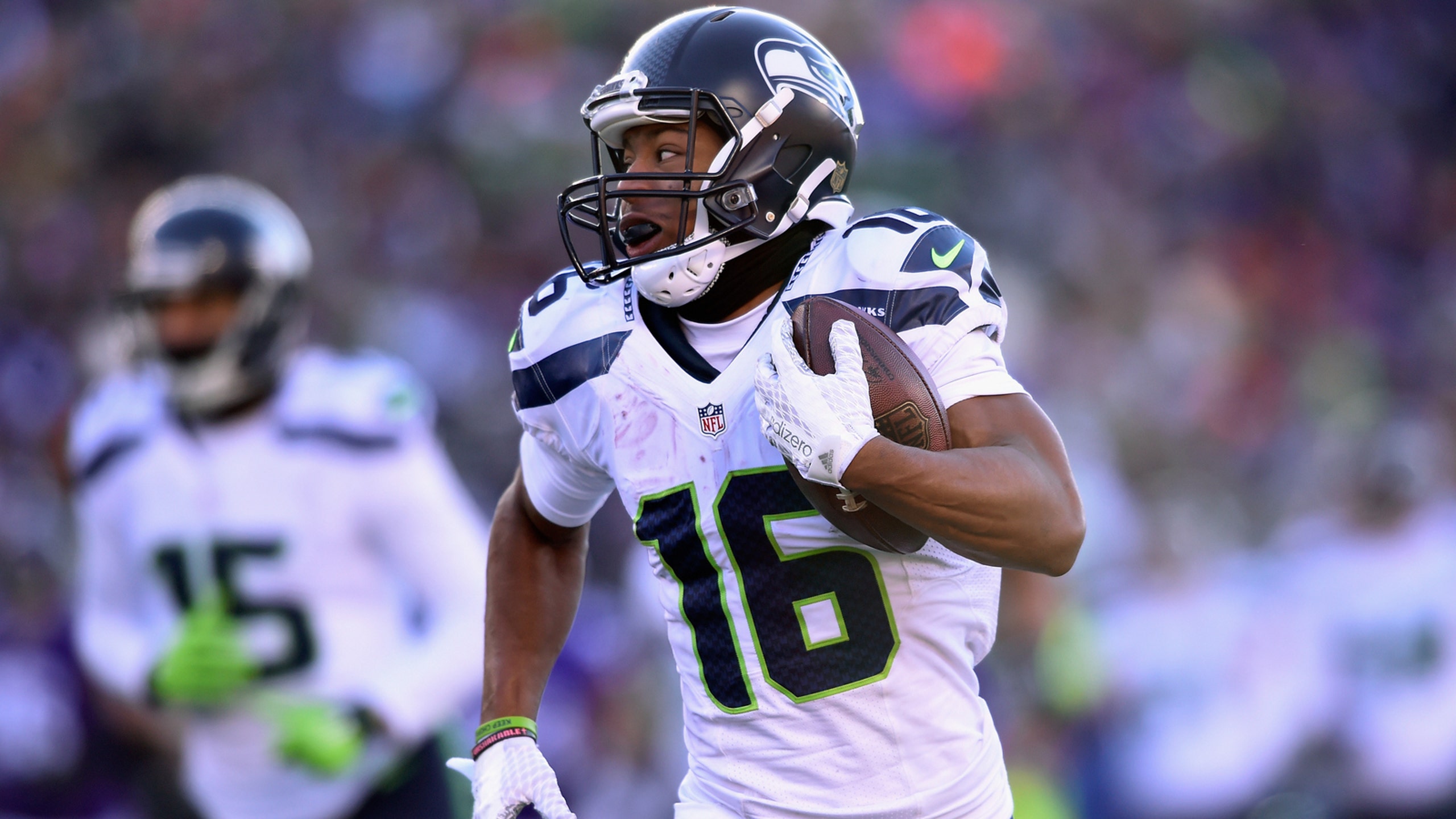 The secret weapon for each remaining NFL playoff team
BY foxsports • January 12, 2016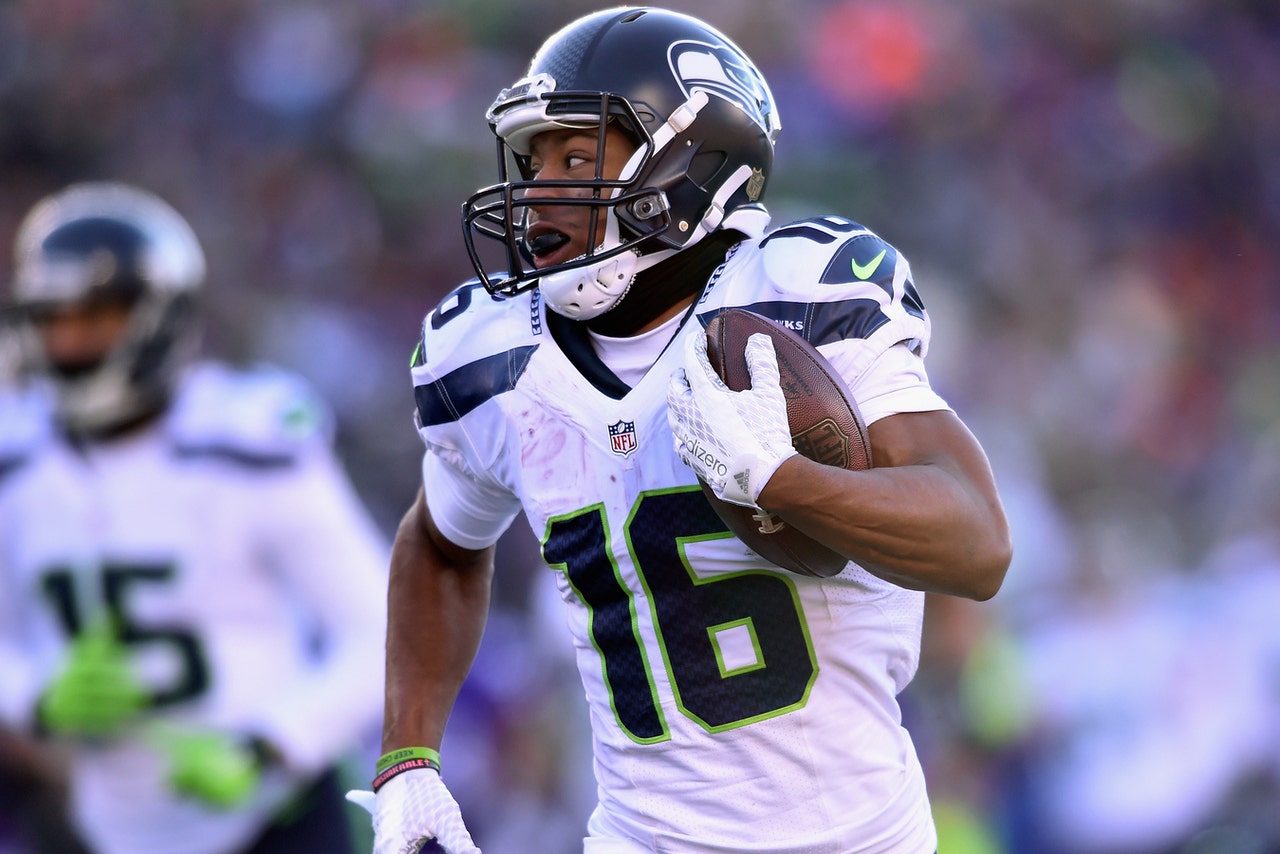 Quarterbacks and skill-position superstars receive much of the praise, but each remaining NFL playoff team has its own secret weapon.
These players are either underappreciated or relatively unknown outside of the local area and fan base.
The list is ordered based on scheduled kickoff time for the Divisional Round.
Albert Wilson, WR, Kansas City Chiefs
Kansas City's secret weapon needs to become a primary piece. Albert Wilson, a second-year receiver out of Georgia State, will be the offense's No. 1 wideout if Jeremy Maclin is sidelined with a high ankle sprain.
Prior to the team's blowout of the Houston Texans in the wild card round, Wilson had caught at least three passes in six of his previous seven appearances.
He's not a particularly dynamic player, as evidenced by his 12.9 yards per reception. That being said, the speedy Wilson is dangerous if he shakes the initial tackle. The 23-year-old scored a pair of 40-plus-yard touchdowns during the regular season.
Alex Smith, Travis Kelce and the running backs are the most important players, but Wilson has game-changing potential.
Jamie Collins, OLB, New England Patriots
Rob Gronkowski is the ultimate weapon on the offense, but the Patriots have a tremendous Swiss army knife on the other side of the ball.
Despite missing four games, Jamie Collins notched 89 total tackles, six pass deflections, 5.5 sacks and five forced fumbles while helping New England claim the No. 1 seed in the AFC.
According to Pro Football Focus (subscription required), Collins posted the 11th-best coverage mark for a linebacker. His ability to limit opposing tight ends while maintaining stout run defense is a key to the unit's success.
Collins allowed 7.6 yards per completed pass, the lowest clip of any linebacker who defended more than 25 targets. If Collins shuts down Kelce, the Patriots should have no problem advancing to the AFC Championship.
Mike Daniels, DE, Green Bay Packers
Clay Matthews and Julius Peppers are the popular names in the Packers front seven, but Mike Daniels is arguably the most impactful.
He graded out as PFF's third-best 3-4 defensive end — trailing only J.J. Watt and Fletcher Cox — and finished the year at No. 5 with 42 quarterback hurries.
Most importantly for Green Bay, though, Daniels is versatile enough to slide inside to play a defensive tackle in nickel and dime formations. That allows defensive coordinator Dom Capers to use Matthews as a chess piece, placing the explosive pass-rusher anywhere along the line of scrimmage.
Daniels recently signed a four-year, $40 million deal without much fanfare. He's not a household name outside of Titletown, but the well-deserved contract shows how meaningful Daniels is to the Packers.
Deone Bucannon, S/LB, Arizona Cardinals
Not many teams have the opportunity to convert a safety into a standout linebacker, but few teams ever come across a talent like Deone Bucannon.
The 23-year-old led the Cardinals with 112 total tackles, adding three sacks, three pass deflections and three forced fumbles. That's not bad for someone still learning the position.
Granted, Bucannon has some problems. He sometimes struggles in coverage and misses a few too many tackles while defending the run. However, the rest of Arizona's talented defense makes up for Bucannon's slip-ups.
His presence will be a major factor in stopping the running game and making the Packers a one-dimensional attack. Should Bucannon struggle, however, Green Bay will find the balanced offense it desperately needs.
Tyler Lockett, WR, Seattle Seahawks
Tyler Lockett has almost shaken the unknown label at this point. The rookie can shed it completely with an explosive game on the national scene.
He's worked his way into regular snaps as a receiver while maintaining his roles as the kick and punt returner. What has evaded Lockett, however, is consistent production — and that's not entirely his fault.
Most kickoffs are touchbacks. Punters can angle kicks with great hangtime to neutralize Lockett. Russell Wilson spreads the ball around to three receivers, keeps the running backs involved and scrambles, too.
But Lockett can be a game-breaking player. He scored a touchdown in eight of 16 regular-season contests, catching six and returning a pair — one kick and one punt. Since the Minnesota Vikings kept Lockett off the board, the trend says he'll reach the end zone on Sunday.
Kawann Short, DT, Carolina Panthers
Cam Newton is a front-runner for the league's Most Valuable Player award. You know him. Luke Keuchly is perhaps the best linebacker. You probably know him, too.
But Kawann Short is just as impactful — he just occupies a spot that is far less glamorous. Short is an elite defensive tackle.
After recording five sacks during his first two seasons combined, Short bulldozed his way to a stunning 11 in 2015. That's absolutely remarkable considering his position. He also logged 46 quarterback hurries, which was No. 2 among tackles.
Wilson's mobility will cause problems for the Panthers, but one of the reasons he'll be on the move so often will be Short's disruptive nature.
Markus Wheaton, WR, Pittsburgh Steelers
Pittsburgh's high-powered offense draws plenty of attention, and for good reason: Ben Roethlisberger is a top-five quarterback, Antonio Brown is arguably the NFL's best receiver and Martavis Bryant's big-play potential complements Brown's do-it-all skills.
Consequently, the spotlight rarely shines on Markus Wheaton. But did you know he torched Seattle for nine receptions, 201 yards and a touchdown earlier this season? That he grabbed four scores over the final six regular-season outings? That 32 of his 44 catches resulted in first downs?
Wheaton isn't a focal point of the offense. After all, he had just 16 receptions through 10 weeks. Since then, however, he's averaged more than four per game.
Brown might be unavailable on Sunday against the Denver Broncos, and if that's the case — like Wilson in Kansas City — the tertiary option must assert himself as a leading weapon.
Danny Trevathan, LB, Denver Broncos
While Denver's tremendous pass-rushers and superb secondary get most of the praise, the middle linebackers are excellent, too. Brandon Marshall — despite being underrated himself — overshadows Danny Trevathan.
It's time for that to change, even if only for a moment.
Trevathan racked up a team-leading 109 total tackles while missing only seven attempts. Thanks in part to respectable coverage skills, PFF rated him the No. 11 linebacker.
Whether Roethlisberger (shoulder) or Landry Jones is under center for Pittsburgh, Trevathan is certain to see Denver's secondary clamped down and instead look for a checkdown target. But if Trevathan performs like he has all season, the tremendous pass-rushers will add yet another sack to their total.
More from Sportsnaut:
---
---