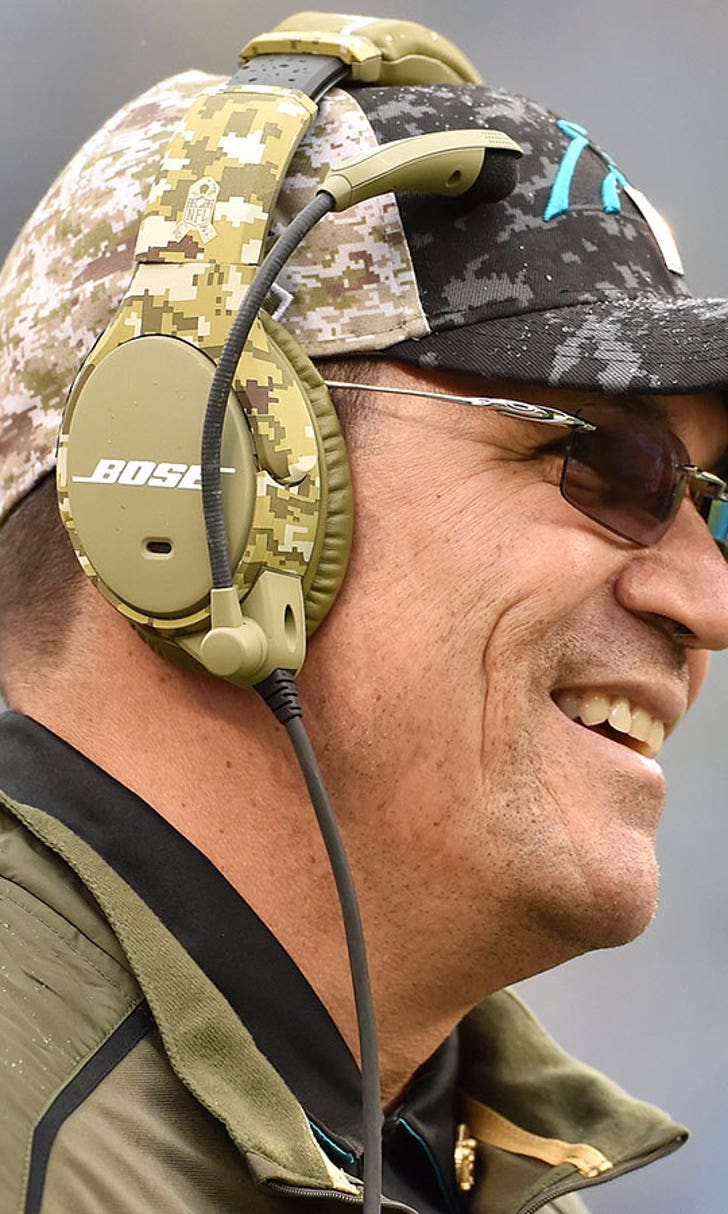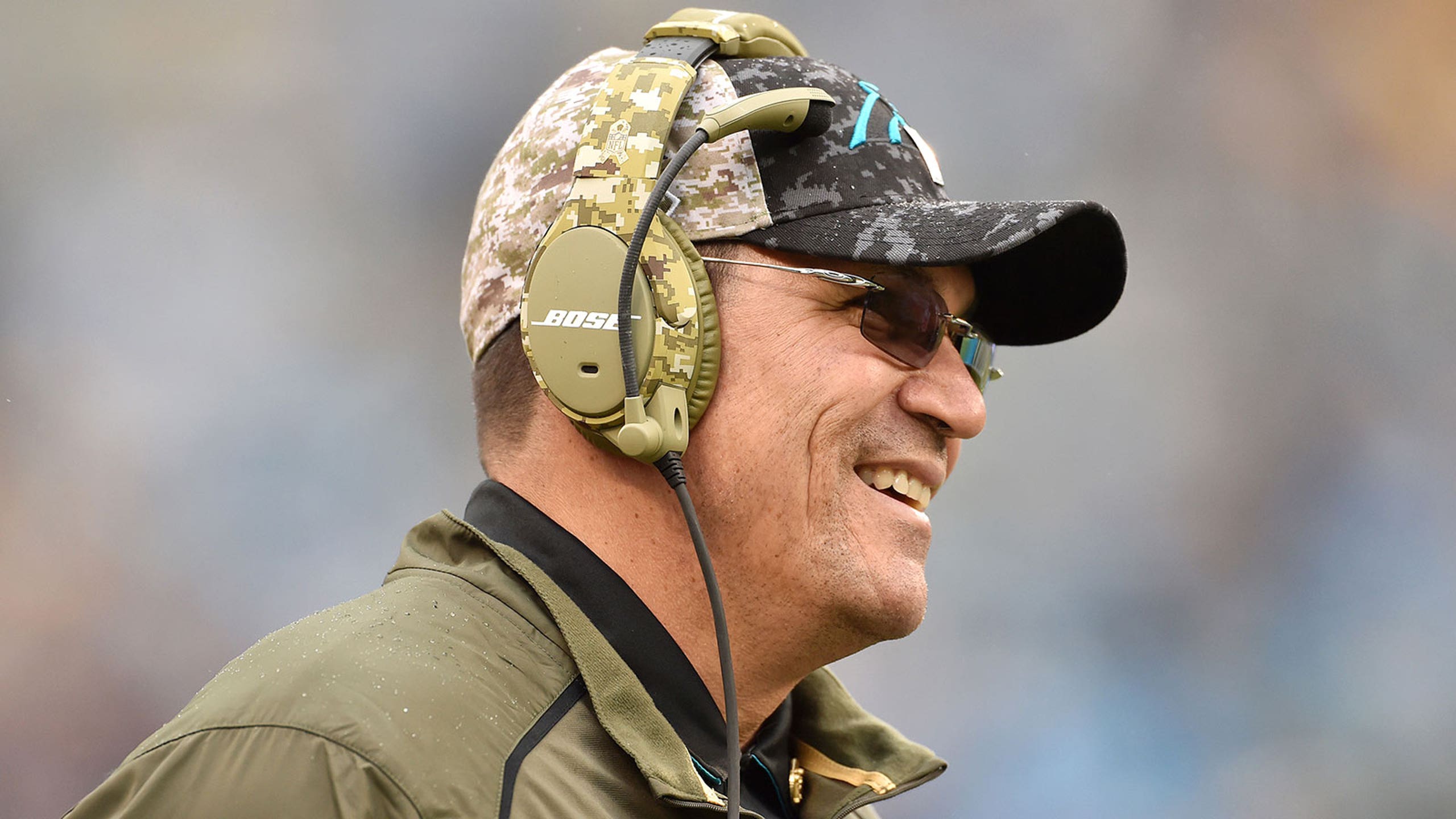 Ron Rivera surprises with who Carolina's playoff 'X-factor' might be
BY foxsports • January 14, 2016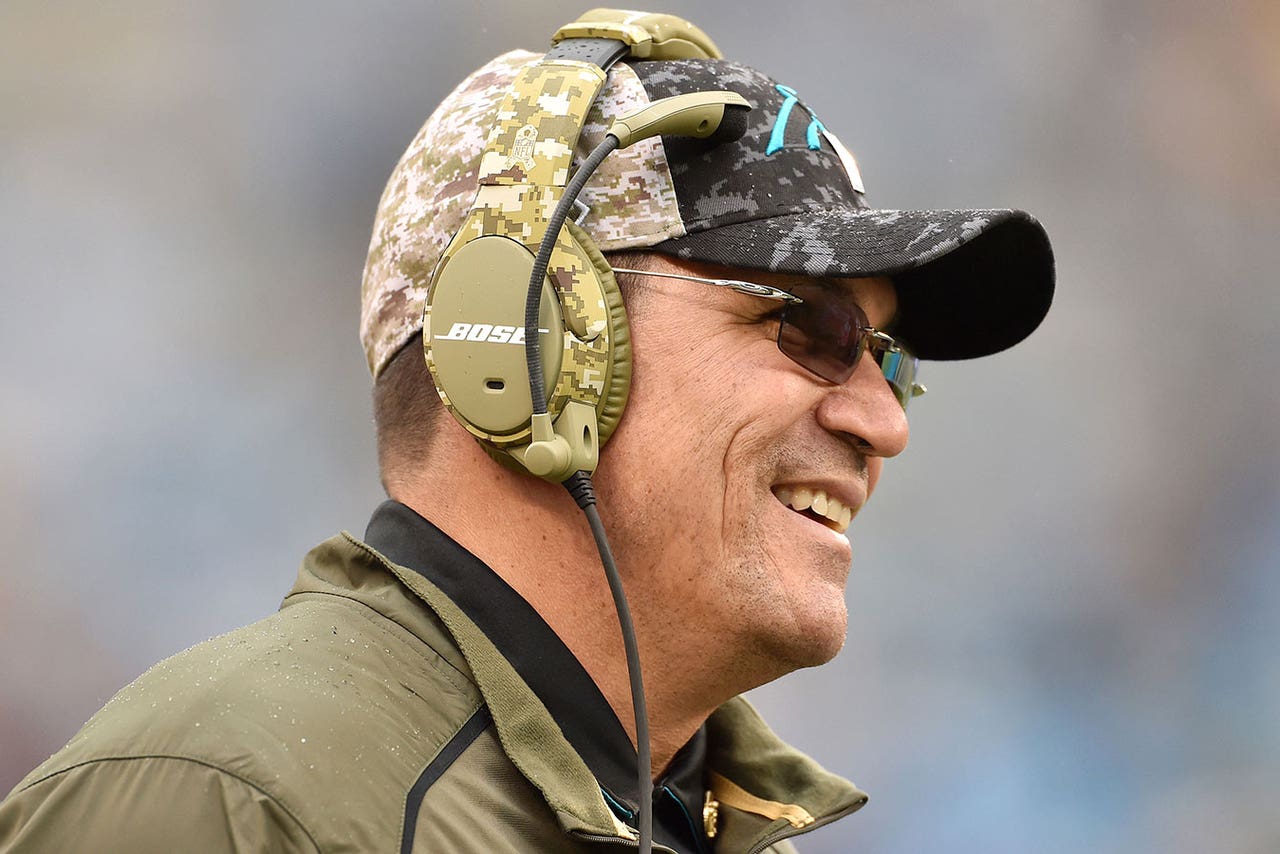 The Carolina Panthers have weapons on both sides of the ball, including the likes of MVP candidate Cam Newton, Pro Bowlers Jonathan Stewart, Greg Olsen, Luke Kuechly, Josh Norman and Thomas Davis, just to name a few. So, which one is the "X-factor" for the playoffs in the mind of head coach Ron Rivera?
How about none of the above?
Via Max Henson of Panthers.com, Rivera believes Carolina's "X-factor" is actually rookie wide receiver Devin Funchess. Something that very few people would have guessed, after Funchess had just seven catches through the first seven games of Carolina's season.
"At that point, he hadn't done enough," Rivera said. "Then probably around Week 6, 7, 8, he showed us that he knew enough, and then you started seeing growth. And the more he got on the field, the better he played."
General manager Dave Gettleman also raved about how far Funchess has come, as he's caught 24 balls for 383 yards and five touchdowns since Week 9 of the season.
"The hardest thing for a wide receiver to understand is how physical the game is up here because you've got to think about it: How much man coverage do you see on the college level? If you see it, it's like you've got to write it down and go to a notary public to prove that it was there," general manager Dave Gettleman said. "So that's a big adjustment for receivers – I don't care who they are. They haven't seen that kind of physical play."

"He has really come on," Gettleman said.
While Funchess will not only be a player to watch throughout the 2016 NFL playoffs, it's going to be just as fun to see him paired up with Kelvin Benjamin next season. It seems that the Panthers very well may have found their dynamic duo, and two players who Cam Newton should have little trouble finding success with.
Jeff Smith writes about the NFL for FOX Sports. You can find him on Twitter @JSM8ith.
---
---