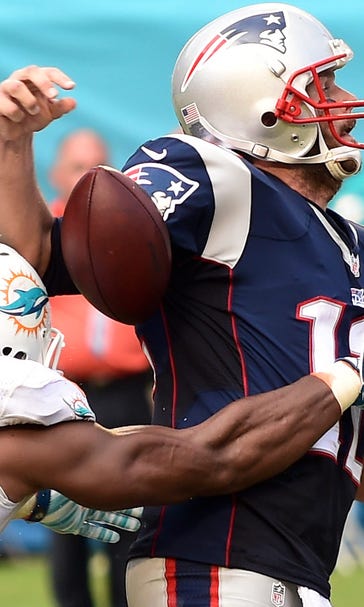 Rodney Harrison concerned Dolphins will take 'cheap shot' at Tom Brady
October 28, 2015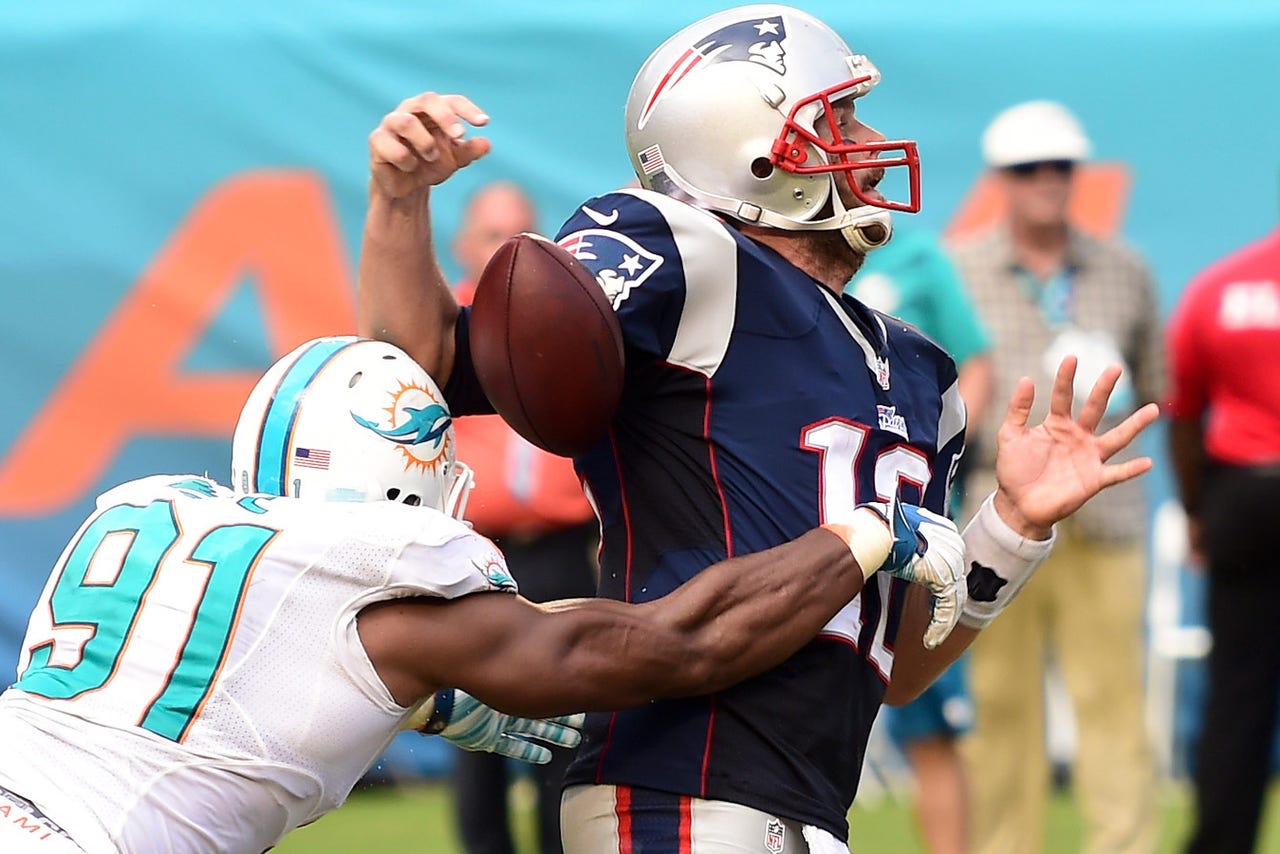 Tom Brady has done a great job avoiding big hits in the pocket over the course of his career. The Patriots quarterback gets the ball out quickly and doesn't usually let the pass rush get to him.
Avoiding hits goes a long way in extending the longevity of Brady's already storied career, but getting taken down is inevitable in the NFL. It now seems as though an injury is the only thing that will derail Brady's outstanding season, and former New England Patriots safety Rodney Harrison is concerned.
Especially since Miami Dolphins defensive end Olivier Vernon was flagged and fined for a low hit against Marcus Mariota and the Tennessee Titans a few weeks ago, which resulted in an MCL injury. 
"I believe Dan Campbell comes in instantly, he has credibility, they respect him," Harrison said on WEEI, via the Boston Herald. "They know he played the game, and he came in with a no-nonsense attitude and he said, 'Hey, guys, I know what we're going to do. We're not going to play dirty, but we're going to play close to that line as possible.' And you saw what (defensive end Olivier) Vernon did to (Titans quarterback Marcus) Mariota -- hit him low.
"Ndamukong Suh has a reputation for being dirty. Cameron Wake is their best pass rusher. So if I'm concerned about anything, I'm concerned about Tom Brady taking a cheap shot from one of these guys."
While the Dolphins are by no means a dirty team, they have become a very physical one in the past couple weeks. After recording just one sack in the first four games, they've sacked the quarterback 10 times in the last two. It may not be a question of whether or not Brady will take a cheap shot. It could be a matter of Brady taking a few shots, dirty or not.
The Patriots will already be without their left tackle Nate Solder and his backup, Marcus Cannon, which doesn't bode well for Brady's pass protection. Short, quick routes and a run game will be Brady's best friend in this one.
---
---