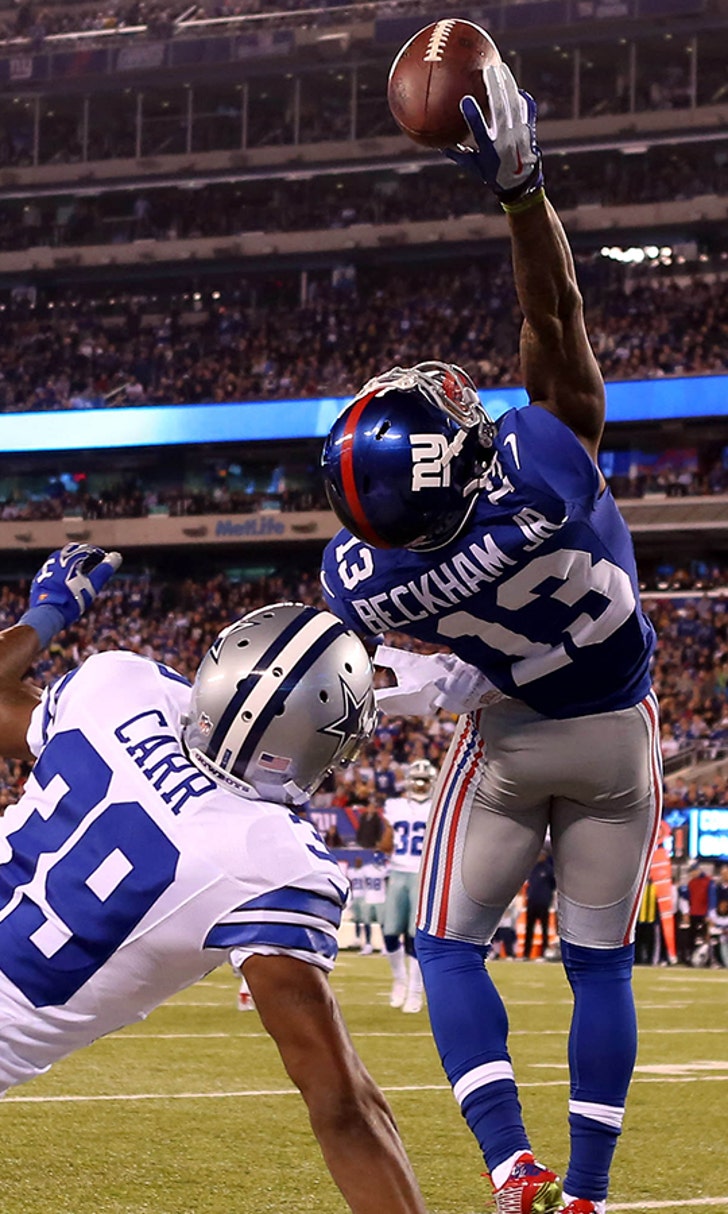 PHOTO: Check out this awesome concept logo for Odell Beckham Jr.
BY foxsports • July 24, 2015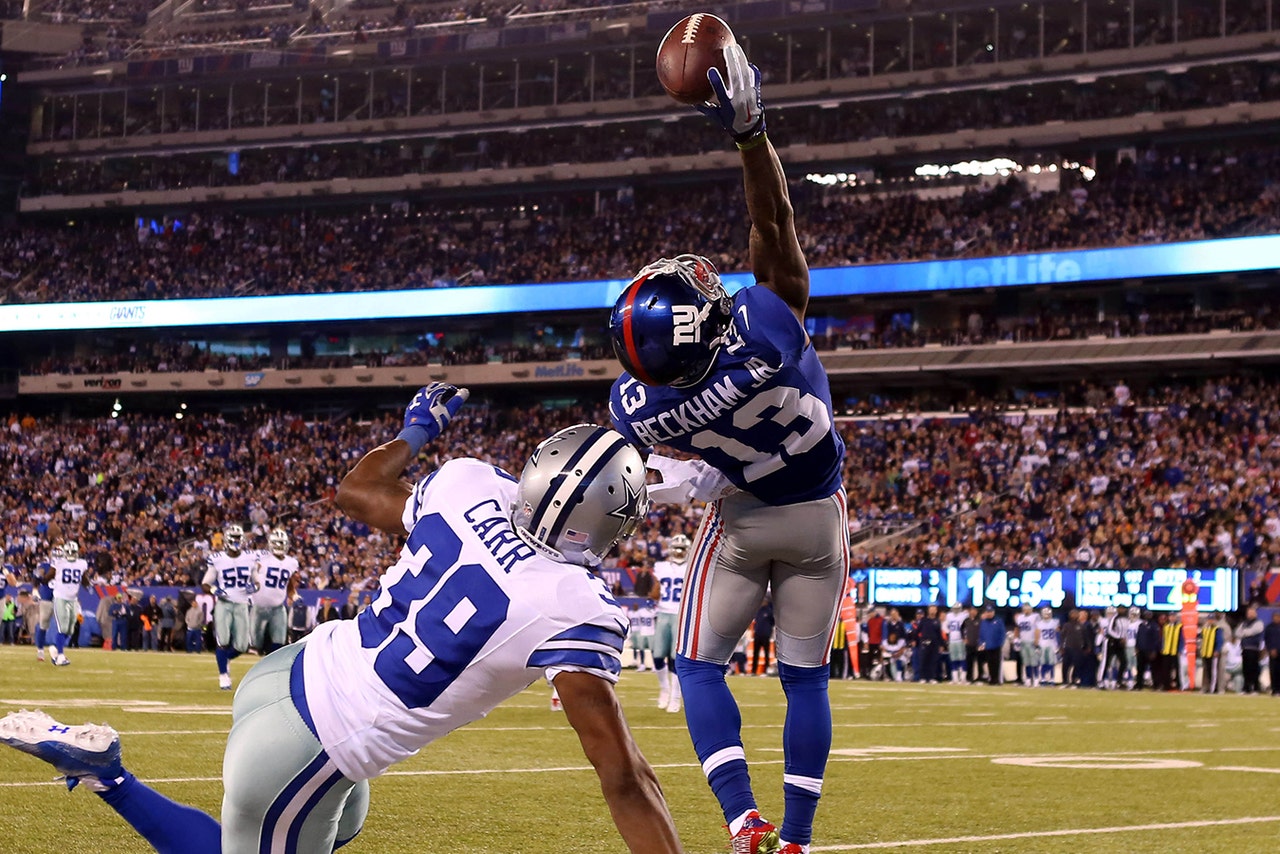 New York Giants wide receiver Odell Beckham Jr.'s rise to fame is something out of a movie. From first-round draft pick, to Rookie of the Year, to Madden 16 cover boy--it never seems to end for him.
The NFLPLA released its rankings of players in overall retail sales for March 1 through May 31, and Beckahm finished number eight on that list.
So what's next for him? How about an awesome logo dedicated to the most memorable play from Beckham's rookie season. The team at NFL Memes put together a pretty awesome logo for Mr. Beckham:
As you can see, the "K" in Beckham's last night is substitued for the ridiculous, acrobatic grab he made against the Cowboys last season. Clever and practical, this logo is sure to catch on.
You can find the full list all 22 players and their respective logos here.
(h/t The Daily Snark)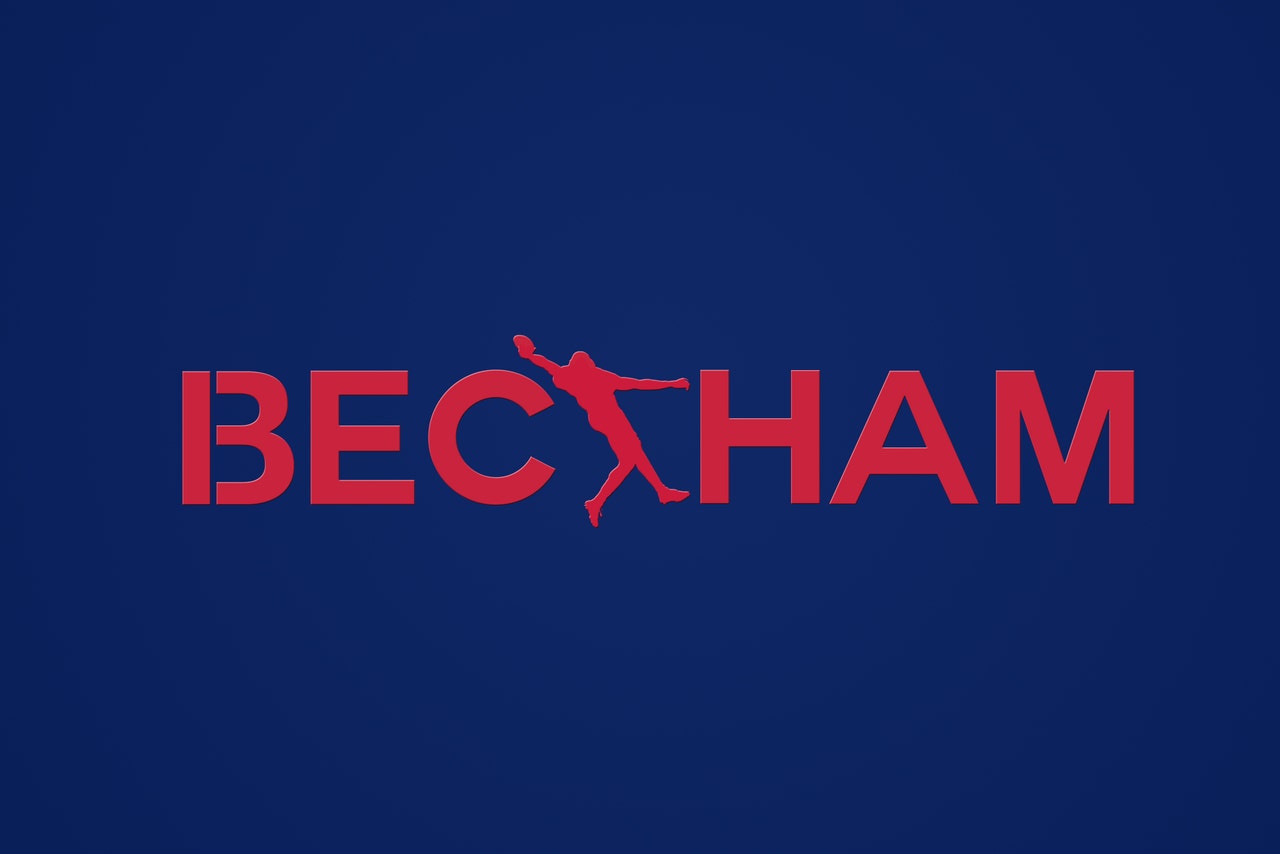 ---
---